The much-anticipated hybrid version of the Kia Sportage midsize SUV will be released in Australia in January 2024, but it will be more expensive than an equivalent Toyota RAV4 hybrid.
Already on sale in Europe and North America, the Sportage hybrid will begin to be built in around November 2023 for Australia thanks to a new deal struck between Kia Australia and the brand's South Korean headquarters.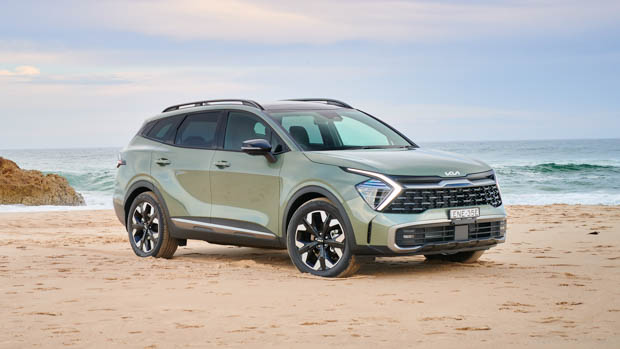 Chasing Cars understands that Kia Australia has worked on the deal to secure the Sportage hybrid since at least July 2021, if not longer, with the main source of the delay attributed to building a business case to make the car in a unique Australian flavour.
While Europe's Slovakian-built Sportage hybrid is a short-wheelbase vehicle, Australia's Sportage lineup has a long-wheelbase form factor that has previously not been compatible with a right-hand drive/hybrid combination.
However, speaking with Chasing Cars, Kia Australia general manager Roland Rivero said that investment had now been secured to make this combination a reality, with production set to start on the 169 kW, circa-6.0L/100km hybrid model within nine months.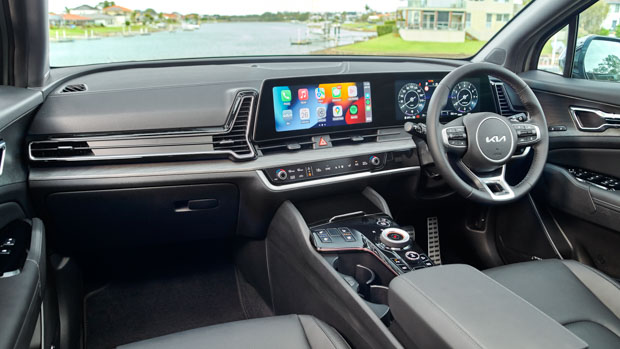 "We had to commit to a [sales] volume number [for the hybrid]," Rivero said. "We've done the maths with headquarters and it has come out OK…they have come back and given us the green light, which we are obviously very happy about."
The news comes as Kia Australia mulls whether to discontinue the Sorento hybrid from sale in this country because of a severe production bottleneck caused by the fact just one factory can produce that car – compared to the two plants that can build the Sportage hybrid.
Rivero cautioned that it won't be possible to release the Sportage hybrid in Australia at the same price as the equivalent Toyota RAV4 hybrid – the most popular SUV on sale locally and the electrified Sportage's major rival.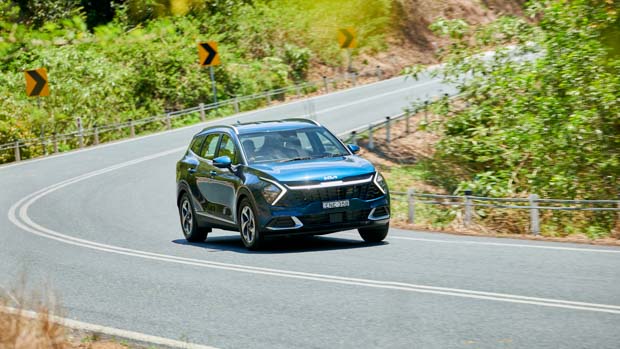 "It still won't be RAV4 hybrid numbers, sales-wise [or] price-wise," Rivero acknowledged. "It's hard for us to achieve [Toyota's] $2000 premium from internal combustion to hybrid. We just haven't been in the hybrid game as long or have the same throughput Toyota has.
"It will be competitive, nevertheless. It will be similar value for money to what the Sorento [hybrid] has done, but we'll offer more variants [of Sportage hybrid."
The Toyota RAV4 hybrid starts from $40,550 for a base-model GX variant and stretches to $56,650 for the top-end Edge hybrid with AWD.
Current wait times stretch out to more than 12 months for a Toyota RAV4 hybrid, so even if the Sportage lands with a modest premium there may be opportunity for Kia to snatch buyers from Toyota's queue.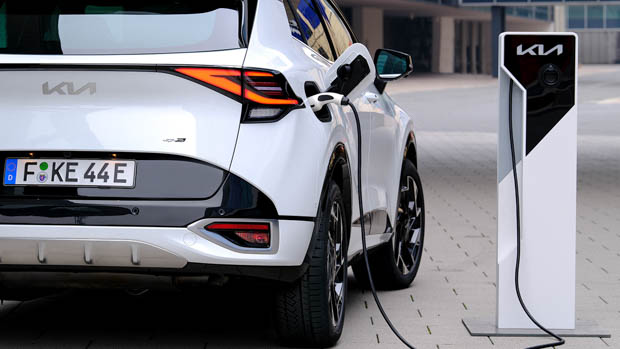 Chasing Cars has confirmed that the Sportage hybrid will be released in Australia as a flagship GT-Line, but also most likely as a cheaper base model SX grade that will primarily be targetted at fleet customers.
The Sportage hybrid will arrive in Australia as a new engine variant, but there will not be a corresponding aesthetic facelift or any other major feature changes.
"The facelift is still another couple of years away. It's not coinciding with anything. It's just an added variant," said Rivero, who also confirmed that the hybrid powertrain would not see the Kia Connect mobile phone app added – a feature that needed to wait for a facelift.