About to take delivery of a new Kia Carnival, Sorento or Sportage? The temptation to turn a quick buck is obvious as 'used' examples hit the classifieds at soaring premiums.
Range-topping examples of Kia SUVs are being advertised by both private sellers and car dealerships, in some instances at over $20,000 more than Kia's advertised drive-away prices.
The situation has been caused by a perfect storm of demand outstripping supply due to desirable new products, microchip shortages, factory lockdowns and shipping delays.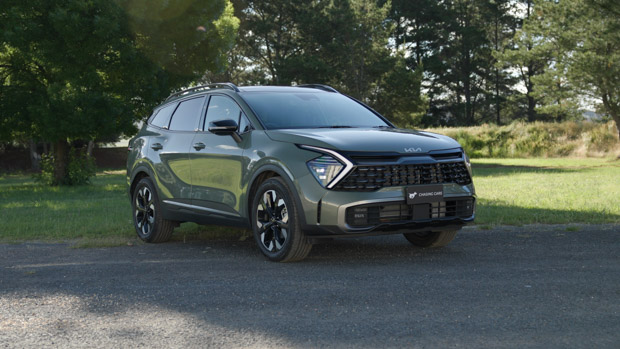 Kia Australia chief operating office Damien Meredith said Kia dealers weren't to blame for the landed cars' price hikes, instead pointing the finger at private buyers.
"The dealers seem to be doing things in a reasonable way of having customers with a set price… we have to ensure the dealer network is sensible," he said. "I think the major problem we're facing now is the flipping by retail customers; what they're doing with the car once they've bought it. That seems to be a far bigger issue in market than dealer delivery."
It doesn't take a private investigator to discover there are Kia dealers happy to sell its in-demand ex-demos for a tidy profit. And can you blame them? They're a business after all. But this will be cold comfort to those waiting for their new Kia to arrive.
Will buyers really pay $20,000 over the RRP?
A 2022 Kia Carnival Platinum diesel costs $71,890 drive-away in NSW, but you'll endure a long wait after ordering. A Kia dealer in NSW is advertising an ex-demo model with 2100km on the clock for $89,990 plus charges. A tidy profit.
A Victorian Kia dealer lists a used example of the same model for a chunky $92,888 drive-away. This 'used' Carnival has 23km showing on its odometer.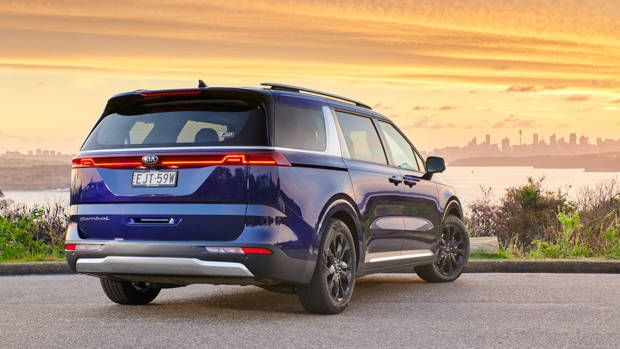 Two private sellers are offering their Carnival Platinums with 100km showing for $84,990 plus charges, while another has a 2021 example with 20,000km on the clock for $80,000.
It's a similar story with the Sorento large SUV. The range-topping (if we ignore hybrid and PHEV) GT-Line diesel is $68,990 drive-away when ordered through Kia.
If you don't want to queue, a private seller invites you to "skip the 12 month wait" and pay $82,000 excluding government charges for his Sorento with 200km on the clock.
A NSW Kia dealer asks you to spend more for its 2100km example in rental car white. How does $89,990 before charges sound? Like a $20k plus profit, that's what.
The new Sportage isn't immune. A range-topping GT-Line diesel is $57,280 drive-away in NSW, yet a local dealer has one with 15km on the clock for $75,990 plus charges.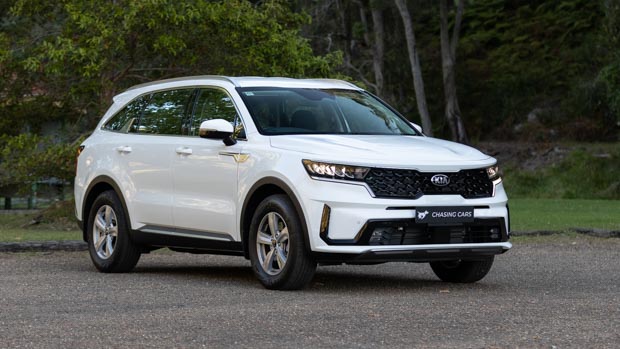 How long will this craziness last?
Damien Meredith said he had mainly witnessed the situation with the Carnival, Sorento and Kia's all-electric EV6. "They're the three models where there's flipping occurring," he said. "We've heard stories of people buying a car from the Sydney metro area and they're turning up in WA with a premium of $8-10,000 on them."
Mr Meredith said the Sportage waiting time has been lengthy, but "we've been able to fix that," offering some relief to those seeking the much-lauded mid-size SUV.
But things are far from back to pre-Covid normal, with Mr Meredith stating, in his view, it was "going to be at least 12 months," until waiting lists were properly sorted.
"In my view it's simple economics. Demand will drop off a little bit and supply will increase. Therefore we'll be able to fulfil back orders that have occurred over the last 18 months."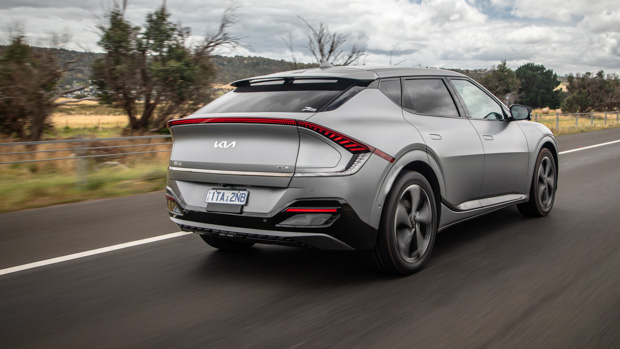 Kia EV6 in strong demand
In March, Chasing Cars reported dealer inflated prices for the EV6 electric SUV wouldn't be tolerated in Australia. Dealers allocated the in-demand EV6 agreed to stick to very specific prices to avoid having future allocation removed.
Two WA Kia dealers with in-stock EV6 GT-Line AWDs support this, both advertising their EVs at around the agreed $93,000 drive-away price.
If you want to order one to your exact specifications, Kia's current prediction is "probably 12 months plus, but a proportion of that is the go-fast GT which hasn't been released yet."
Mr Meredith said Kia Australia had been able to secure an extra allocation of EV6s over the planned 500 for 2022. "I think we're looking at maybe we'll hit 600 this year," he explained. "That's a 20 per cent increase, so that's better than nothing."