Kia buyers in the United States have seen markups of nearly 35 percent on the EV6 midsize SUV but the carmaker's Australian arm has promised dealer inflated prices will not be tolerated down under.
The EV6 is slated to go on sale between late February and early March, with the 500 cars promised to Australia in 2022 unlikely to meet the demand for Kia's new flagship EV.
Kia Australia chief operating officer Damien Meredith told Chasing Cars that dealers have agreed to stick to very specific prices on the EV6.
It's understood that dealerships who breach this agreement would suffer consequences, which Chasing Cars speculates could include the withdrawal of future stock allocation
The move from Kia Australia comes after Ford Motor Company CEO Jim Farley recently pledged to stamp out dealer markups in the US ahead of the launch of the battery electric F-150 Lightning ute.
Price is considered a key battleground for EV adoption with car manufacturers working to not only make the technology more capable but also more affordable to buyers who might otherwise gravitate towards a combustion-powered vehicle.
In Kia's case, the most affordable EV6 starts at $$67,990 (before on-roads)  in Australia yet the brand's combustion-engined Sportage midsize SUV tops out at $$52,370 driveaway in GT-Line diesel guise.
How bad are the EV6 markups in the US?
Over in the United States where the EV6 has just gone on sale, buyers have spotted substantial markups despite Kia America urging dealers to price cars "fairly".
According to Motor1, one dealership in Illinois has priced a top-spec EV6  First Edition model at US$78,875 (AUD $110,916), showing a huge markup of  34.8 percent over the US$58,500 (AUD$82,265) list price.
Notably, the First Edition grade does feature  AU$9,126 in dealer accessories, but that still represents a AU$19,526 increase over RRP.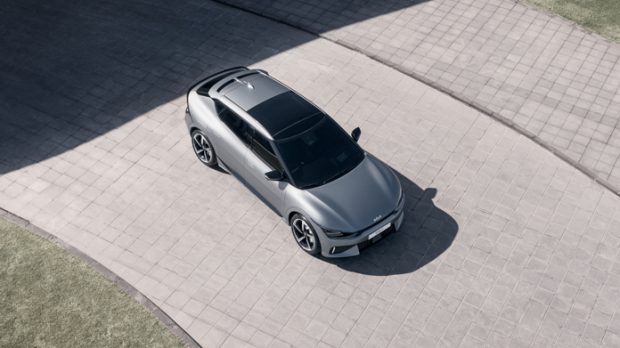 Several other EV6shave been listed with prices in excess of US$70,000 (AUD$98,436) for the cheaper GT-Line grade, which has an RRP of $51,200 (AUD$71,999).
A spokesperson from Kia's American outlet did not indicate any action would be taken to counteract or punish dealers who inflated prices.
​​"Dealers are independent businesses, but we do ask them to price fairly and consider customer satisfaction throughout the purchase process," they said.
Kia EV6 2022: prices in Australia
All prices listed are before on-road costs.
EV6 Air RWD: $67,990
EV6 GT-Line RWD: $74,990
EV6 GT-Line AWD: $82,990