The Kia EV6 launched globally in 2021, but Kia is already preparing for a facelift by canvassing current owners for their opinion on what would make the next car better – with a key piece of customer research asking buyers if the EV6 should gain an $11,000 "full self driving" option.
Following Kia's product cycles, a facelift of the brand's first dedicated electric vehicle could be due as soon as 2024. The EV6 was released in Australia in 2021 and was recently subject to its first round of price increases.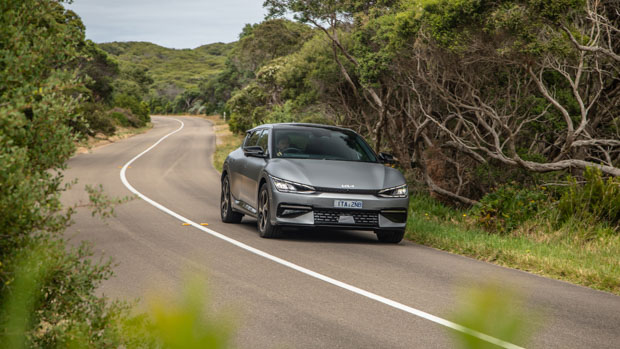 Kia posed several questions for buyers including colour scheme and special edition preferences, whether a simplified variant structure would be more appropriate and whether there is demand for a full self-driving system.
These features may very well make it into the next instalment of the EV6 in Australia, but equally if direct customer feedback like this proves valuable we may see Kia Oz rolling out similar questionnaires in the future.
The customer research system being used by Kia captured in screenshots first reported by South Korean automotive outlet Korean Car Blog.
The EV6 is performing strongly in its home market, recording 12,568 sales to the end of June 2022, vastly outselling us in Australia (294).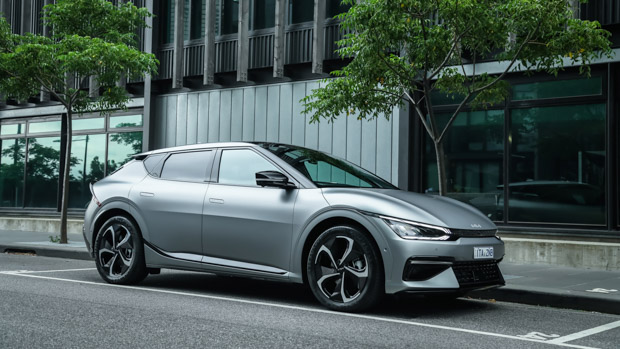 Australia's slower EV6 sales can be attributed to both a much smaller market, and production not being allocated for Downunder that's seen wait lists grow.
What is Kia hinting at for the EV6 update?
Kia's survey gives an early hint into what to expect from the EV6 facelift. Each multiple choice question could be answered as 'yes', 'no', or 'absolutely'.
One question was whether buyers would be interested in a black EV6 with gold wheels – a callback to JPS cigarette liveries – in the future.
There were trickier questions, too, with Kia interested in whether buyers would consider US$7500 (AU$10,700 at current rate) for a 'full self-driving' suite fitted reasonably priced.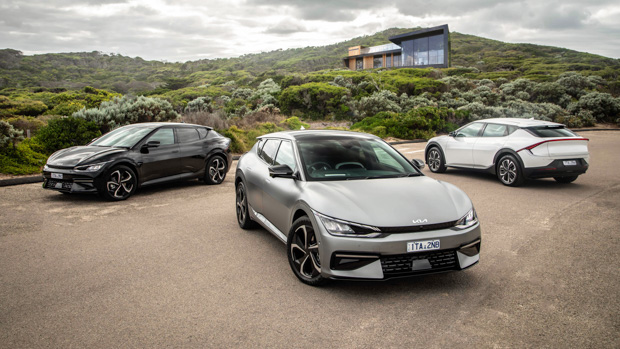 This pricing compares to Tesla's direct rival, the Model Y, on which you can option a full self-driving package as a $10,100 option in Australia.
Finally, Kia appears to be considering consolidating the EV6 lineup in some markets where there are multiple variants. While in Australia there are just two trim grades – Air ($72,590 before-on road costs) and GT-Line (from $79,590), some countries have up to four levels.
We don't know the results of the survey and are unlikely to, but it is certainly interesting that Kia is so publicly paying attention to customer preferences – especially when it comes to the value proposition of a self-driving package.
Kia EV6 2022: prices in Australia
All prices listed are before on-road costs, apply from 28 July 2022, and may change without notice.
Air RWD: $72,590
GT-Line RWD: $79,590
GT-Line AWD: $87,590