The fifth-generation Kia Sportage midsize SUV launched in Australia in November and immediately shifted nearly 700 units in its first month as customers jump on new supply.
The 2022 Kia Sportage impressed the team here at Chasing Cars with its impressive Australian suspension tune and modern cabin fit out but it misses out on a hybrid powertrain to rival Toyota's RAV4. 
However, the lack of a hybrid Sportage isn't true of all markets. The Sportage is offered in the UK with two hybrid powertrains – but are there any other differences between Australian Sportages and those found in the rest of the world?
There are more than you might imagine – so let's find out.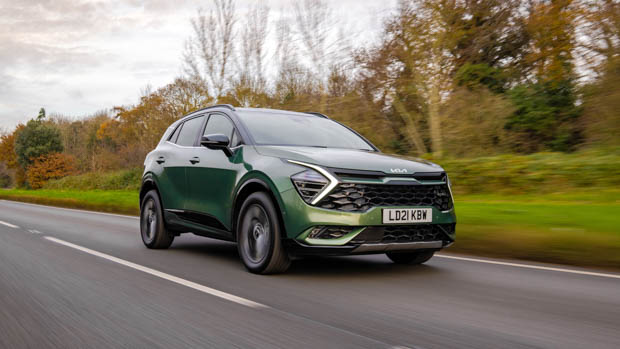 Sportage engine lineup
Australian Sportage models are offered with three engine options: a 2.0-litre naturally-aspirated petrol four-cylinder with 115kW/192Nm, a 1.6-litre turbo petrol producing 132kW/265Nm, and a 2.0-litre turbo-diesel pushing out 137kW/416Nm – but no hybrid powertrain is currently offered.
European Sportages are available with both series-parallel hybrid and PHEV plug-in hybrid powertrain options. The self-charging version combines a 1.6-litre turbo petrol four-cylinder with an electric motor to produce 169kW of power.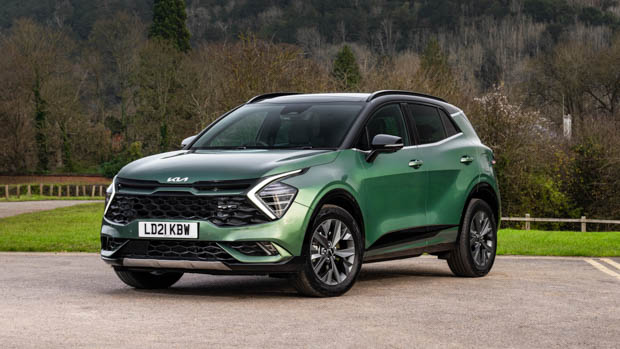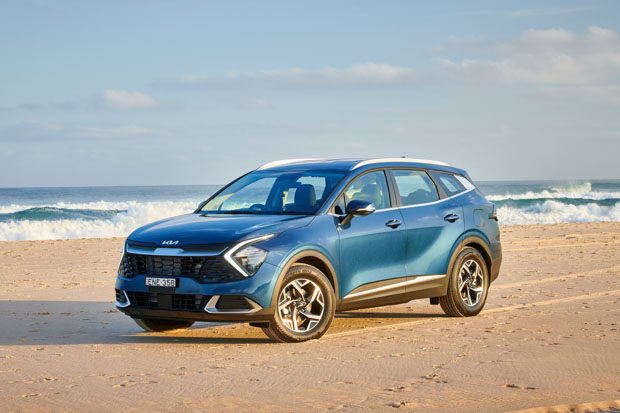 It would compete against one of the biggest hybrid sellers in the country, the Toyota RAV4, if it came to Australia. Kia Australia have confirmed to Chasing Cars that a right-hand-drive Sportage Hybrid is under close consideration but the business case has still not yet been finalised.
We could be waiting quite some time before a hybrid Sportage arrives on Australian shores, with Kia saying that they are still working on the business case for the hybrid proposition.
Australia gets a longer Sportage
For the Australian market, a long wheelbase (LWB) version of the Sportage is built in Korea and measures in at 4660mm long, riding on a 2755mm wheelbase. This places it right at the middle of the midsize SUV segment, whereas the European spec car is much smaller in its dimensions and can be described as a compact SUV.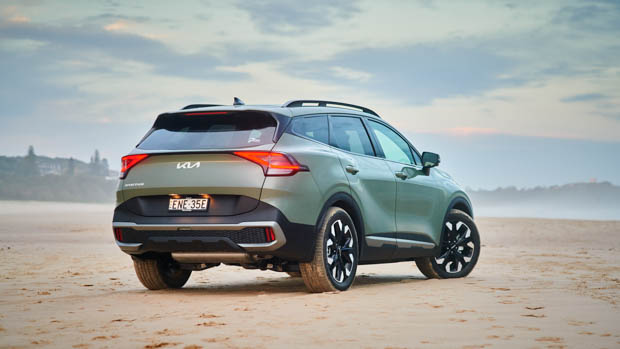 In Europe, a short wheelbase model is the only option, which is built in Slovakia and caters for both left and right hand drive markets. The SWB Sportage measures in at 4515mm long, 1865mm wide and 1645mm tall, with a 2680mm wheelbase.
Right-hand drive SWB cars are built for the United Kingdom, but do not find their way to Australia as it is likely the larger LWB edition is more appropriate for Australian buyers.
Sportage grades in Australia vs overseas
When comparing European grade levels with the Australian range, one of the immediate things noticed is the change of names for each variant.
UK cars begin with the Sportage 2 and expand right up through Sportage 3 and Sportage 4 variants to the flagship GT-Line S model.
In Australia, the Sportage range begins with the S variant and ends with the GT-Line.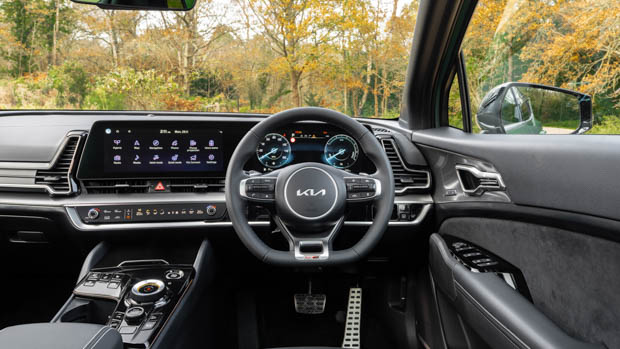 Specification itself is nearly identical, however, with lower models receiving a smaller 8.0-inch touchscreen and 4.2-inch driver display while top of the range cars get the curved display with dual 12.3-inch screens for infotainment and driver information.
Australian Sportages begin at $32,445 for an S manual petrol and top out at $49,370 for the DCT GT-Line model.
In the UK, prices start at £26,745 (which equates to AUD$49,690) for the base Sportage 2 variant meaning that the Sportage is much more expensive in the UK than it is in Australia.
See below the full list of Australian prices for the 2020 Kia Sportage.
Kia Sportage 2022: prices in Australia
All prices listed are before on-road costs.
S manual petrol: $32,445
S auto petrol: $34,445
S auto diesel: $39,845
SX manual petrol: $35,000
SX auto petrol: $37,000
SX auto diesel: $42,400
SX+ auto petrol: $41,500
SX+ DCT turbo: $43,500
SX+ auto diesel: $46,900
GT-Line DCT turbo: $49,370
GT-Line auto diesel: $52,370