Globally, the Lexus range has just one 'F' vehicle left – and that car, the two-door RC F with its 5.0-litre V8 engine, is no longer sold in Australia.
But the high-performance F brand will be reignited in fully-electric guise as Lexus doubles down on its goal to sell only battery EVs from 2035.
"Making a car which is fun to drive is very important [when developing a battery EV]," Lexus International president Takashi Watanabe told Chasing Cars and Australian media this week.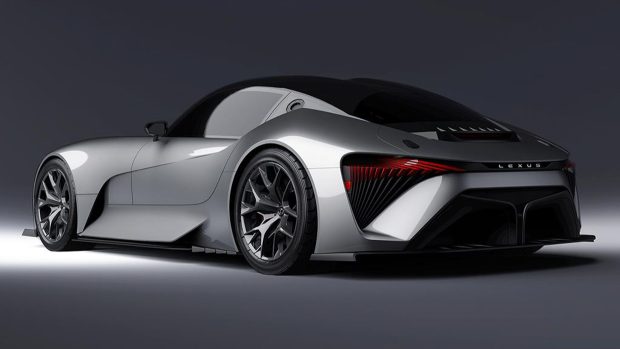 "As we build a diverse range of electrified products, and as the penetration of such models increases, there should be more diversified needs and demands for Lexus electrified models.
"When that happens, if part of that diversity is [customer demand for] F, then yes, we would definitely look into doing an F-electrified," he said.
Lexus EV sedan coming – could it include an IS F reboot?
Watanabe revealed to Chasing Cars and Australian media that Lexus will reveal details of an EV sedan model in October 2023.
That electric sedan will make use of a new-generation Toyota EV platform that supports a performance battery pack. A sporty version of this four-door could feasibly renew the IS F badge.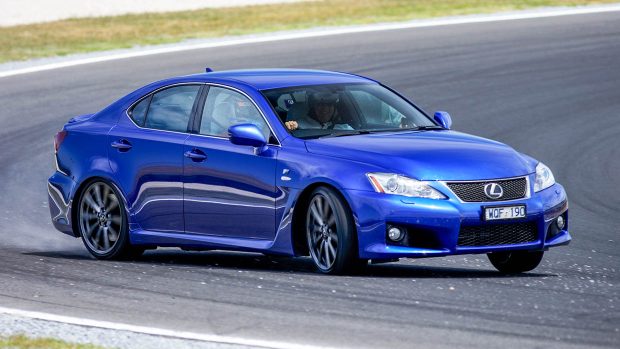 Like Toyota, Lexus will adopt new production techniques that are designed to slash car-building times while increasing strength and quality – while chasing down Tesla's efficiency advantages.
A clear target for a fast version of the incoming Lexus EV sedan will be the Tesla Model 3 Performance, which dominates global sales of quick saloons.
Emissions regulations are seeing off V8s and combustion F models
Tightening emissions regulations around the world have seen Lexus begin to abandon its traditionally large engines – and with their demise, high-performance F models have departed too.
The first-ever Lexus model, the LS400 of 1989, had a V8 engine, and an eight-cylinder has been a hallmark of top-end Lexus models orientated toward luxury and performance alike.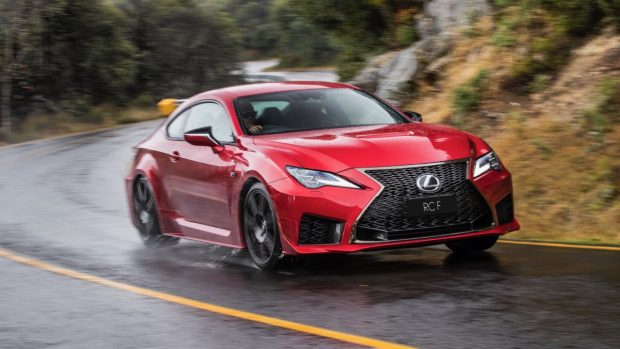 You can still get the brand's well-regarded 5.0-litre non-turbo V8 locally in the LC500 coupe and LC500 convertible.
But that car isn't an F car – a letter set aside for the highest-performance and track-ready Lexus models, including the IS F sedan (2007-2014), GS F sedan (2015-2020), and the RC F coupe that is clinging to life in some markets.
Vision to replace the LFA supercar with an EV
Such a list wouldn't be complete without mentioning the Lexus LFA, a 4.8-litre V10-powered supercar – a halo model of which just 500 were produced between 2010 and 2012
In late 2021, Lexus unveiled its vision to replace models like the RC F and LFA in fully-electric form.
Pictured here, the Electrified Sport Concept was labelled at the time by the brand as symbolising "the future of Lexus".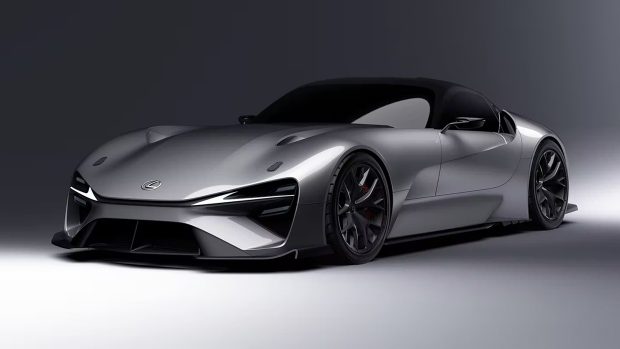 Lexus said that the slinky, two-door design study is "a vision of the spiritual successor to the iconic LFA supercar".
Target specifications for the Electrified Sport Concept include a 0-100km/h time in the "low two-second range" and a cruising range of 690km, backed up by a solid-state battery.
Next-gen Lexus EV platform to support high-performance
Since the Electrified Sport Concept was revealed, Toyota and Lexus have taken strides to implementing the technological basis for such vehicles.
The group plans to introduce a production solid-state battery in 2027 or 2028 with more than 1000km of driving range (WLTP) and 10-minute charge times.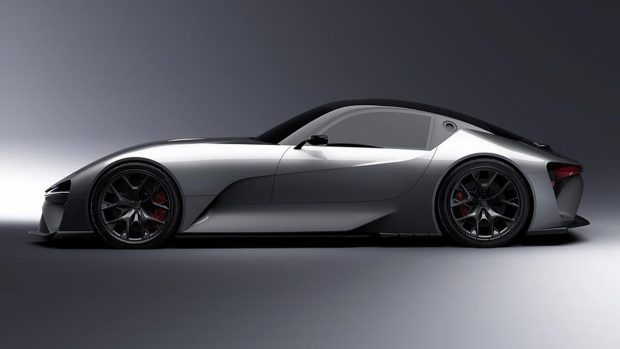 But even if that target is missed, Toyota has earmarked the release of a 'performance' liquid lithium-ion battery with today's technology in 2026, promising more than 800 kilometres of range with a recharging time of 20 minutes.
Such performance probably indicates that Lexus will have access to an 800-volt performance electric vehicle platform that could support an F-branded sports car even without the leap to solid-state batteries.