The T6.2 Ford Ranger will be released in Australia next month packing an expanded model range and a diesel V6 – and there is very strong interest in the ute, Ford says.
As of June 2022, Ford Australia has around 13,000 orders for the T6.2 Ranger – plus an additional 4000 orders for the new, higher-performance petrol-fed Ranger Raptor.
On top of this, the Ranger's Thailand plant has also received 2000 Australian orders for the related Everest off-road wagon.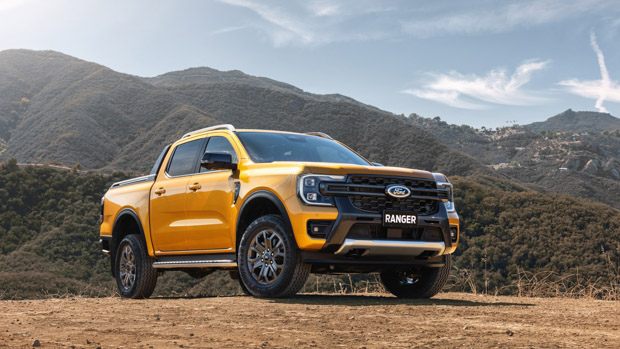 If you place an order for a new Ranger V6 today in Australia you'll be waiting up to eight months for delivery, Ford says, with the diesel V6 flagship Wildtrak attracting the longest wait list. Eight months from now will be February 2023.
Ford Australia product communications manager Ben Nightingale told Chasing Cars: "[Ford Australia] is working with our team to do everything possible to get as many Rangers, Ranger Raptors and Everests as we can to customers as soon as we can. 
"We want to be as transparent as possible and are currently predicting extended wait times for three variants in particular."
Within the Ranger V6 lineup, the XLT and Sport grades attract a shorter wait – detailed below – while there should even be some stock on the ground of the carryover four-cylinder diesel powertrain in the new T6.2 shape when the Ranger launches in July 2022.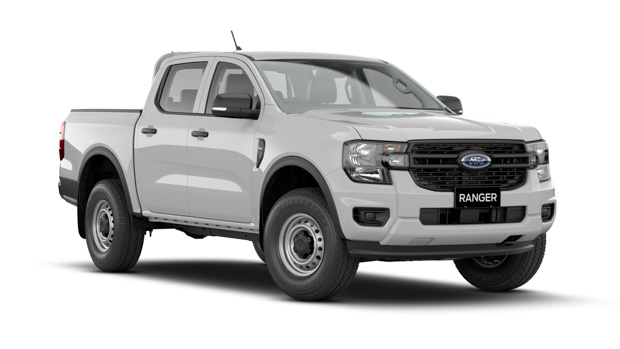 As always, buyers are encouraged to speak to their local Ford dealer, as some variants have shorter waits, and there is some dealer stock yet to be allocated to customers.
More 2023 Ford Ranger information
Which Ranger variants have the shortest wait?
Ford Australia indicated that the Ranger Wildtrak V6 ($70,190 before on-road costs) was experiencing the longest wait, with an estimated eight month turnaround time.
This is further compounded by the strong uptake of the $1500 Premium Pack that adds LED Matrix LED headlights and premium B&O sound system.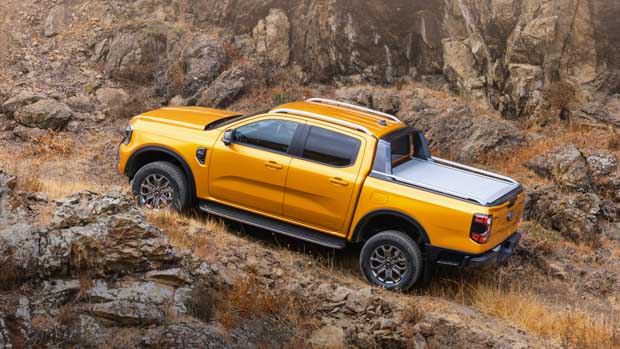 That's shorter than the current lead time on the Ranger key rival – the Toyota Hilux (up to 18 months) – though understandably, customers keen to get into a new Ranger may want to shorten the wait. 
For those looking to get into a 3.0-litre V6 Ranger dual cab, the lead times are shorter on Sport ($66,690 before on-road costs) and XLT ($62,290 before on-road costs) trims. 
Customers set on the Wildtrak's exterior swagger, 18-inch alloy wheels, power tonneau cover and roof rails will experience shorter lead times if they choose the 154kW 2.0-litre twin-turbo diesel engine ($67,190 before on-road costs).
According to Nightingale, strong demand for the new vehicle is compounded by "global semiconductor and COVID-related supply chain challenges… [this] means some customers will unfortunately face extended waits."
Ford Ranger 2023: prices in Australia
All prices listed are before on-road costs.
XL 4×2 HR Single CC 2.0L SiT 6AT $35,930
XL 4×2 HR Super CC 2.0L SiT 6AT $38,430
XL 4×2 HR Double CC 2.0L SiT 6AT $40,430
XL 4×2 HR Double PU 2.0L SiT 6AT $42,330
XLS 4×2 HR Double PU 2.0L BiT 10AT $46,730
XL 4×4 Single CC 2.0L BiT 10AT $47,030
XL 4×4 Double CC 2.0L SiT 6AT $48,030
XL 4×4 Super CC 2.0L BiT 10AT $49,530
XL 4×4 Double PU 2.0L SiT 6AT $49,930
XL 4×4 Double CC 2.0L BiT 10AT $51,530
XL 4×4 Super PU 2.0L BiT 10AT $51,430
XL 4×4 Double PU 2.0L BiT 10AT $53,430
XLT 4×2 HR Double PU 2.0L BiT 10AT $53,990
XLS 4×4 Double PU 2.0L BiT 10AT $54,330
XLT 4×4 Super PU 2.0L BiT 10AT $59,190
XLT 4×4 Double PU 2.0L BiT 10AT $61,190
XLT 4×4 Double CC 3.0L V6 10AT $62,290
XLT 4×4 Double PU 3.0L V6 10AT $64,190
Sport 4×4 Double PU 2.0L BiT 10AT $63,690
Sport 4×4 Double PU 3.0L V6 10AT $66,690
Wildtrak 4×4 Double PU 2.0L BiT 10AT $67,190
Wildtrak 4×4 Double PU 3.0L V6 10AT $70,190