Ford has confirmed that the highly anticipated plug-in hybrid Ranger ute will be built in South Africa which could mean that local buyers face higher than expected prices.
Aussie-spec Ranger hybrids will be built at the same Silverton Assembly plant that is the sole manufacturing source for the current-generation Volkswagen Amarok – which is built by Ford for VW.
Currently, Australian non-PHEV Ford Rangers are built in Thailand with which Australia has a free-trade agreement, however there is no such agreement with South Africa.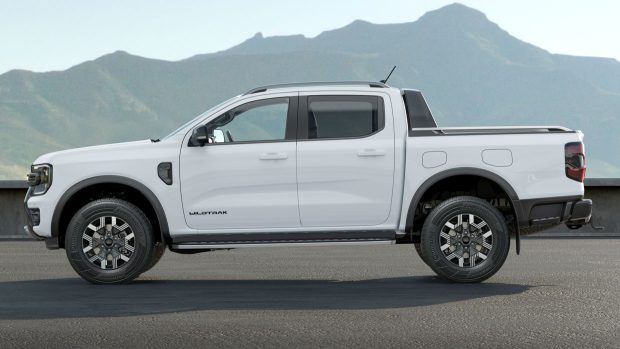 The vehicle will therefore be subject to additional import tariffs of five percent that the regular Ranger isn't, which will put extra pressure on pricing for the more efficient model.
Two outcomes of this are that Ford could accept lower profit margins in order to sharpen the Ranger PHEV's price – or it could pass on the tariff in part, or in full, to customers.
Although Volkswagen imports the Amarok from South Africa, facing the same tariff problem, sharp product planning has made some variants of that ute strongly competitive with the Thai-sourced Ranger lineup.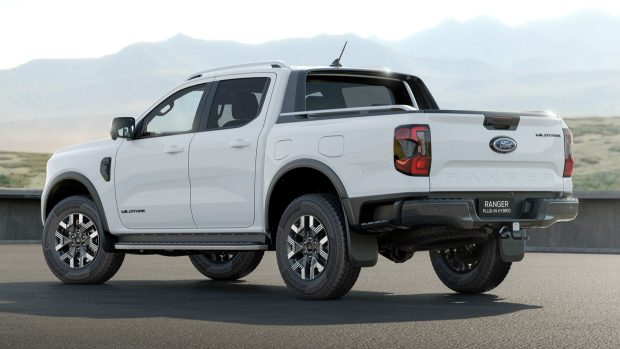 Either way, pricing for the PHEV is expected to be higher than the diesel V6 given the inclusion of additional components such as the battery and electric motor.
Where will the PHEV sit in the Ranger lineup?
It's likely that the PHEV will become one of the most expensive Ranger powertrains – and potentially the most expensive – depending on what grades are offered.
Currently, Ranger pricing starts at $36,180 for the entry-level 'XL' grade 4×2 single-cab chassis which comes with a 2.0-litre turbo-diesel, and tops out at $86,790 for the range-topping Raptor grade which features a 3.0-litre twin-turbo V6 petrol engine.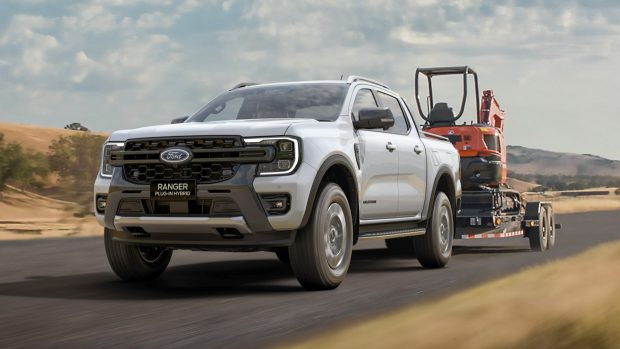 Ford has already confirmed the PHEV will feature a turbocharged 2.3-litre petrol inline four-cylinder paired with an electric motor that the company says can drive on purely electric power for 45km.
The brand has not yet confirmed output figures, although it is talking up the fact that the PHEV will deliver more torque than any other variant – laying the groundwork for the hybrid to be pitched at the premium end of the range.
For comparison, the current range-topping Raptor delivers 600Nm of torque from its 3.0-litre unit.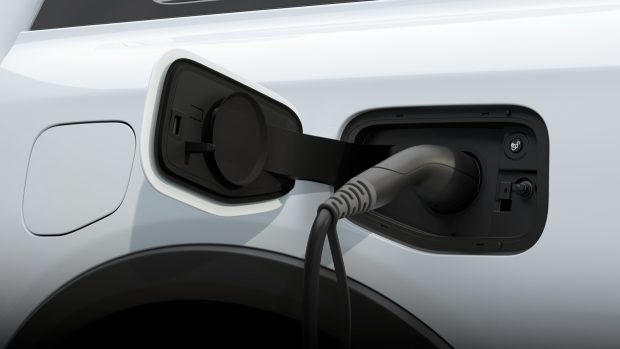 It hasn't been confirmed how Ford will spec the PHEV in Australia. It's possible the brand may take a more range-topping approach, or potentially make it available with several of the current Ranger's seven grades – previous pictures have showcased the PHEV in 'Wildtrack' guise.
Ford's South African-focused press release has also detailed the off-road focused 'Tremor' variant based on the XLT. However, it hasn't yet been confirmed if we'll see this version in Australia, nor if it will be paired with the PHEV.
Significant investment into South African plant for electrified vehicle production
Ford has detailed its US$272 million (about $425 million AUD) investment into its Silverton Assembly plant in South Africa, which will be upgraded to produce the Ranger PHEV – and potentially other electric or electrified models in future.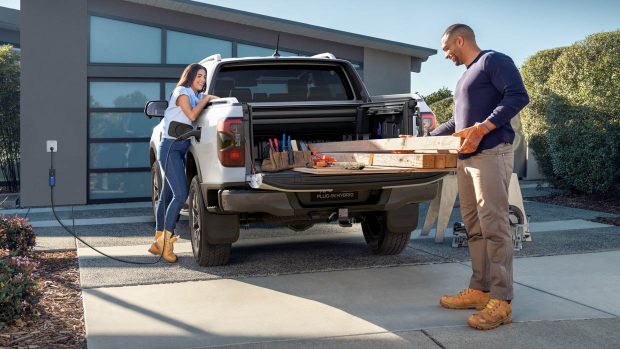 The investment will see a new battery pack assembly plant constructed within the Silverton facility and also an upgrade to Ford's South African chassis plant in order to be able to accommodate the unique configurations required for the model.
South Africa has long manufactured petrol and diesel variants of the ute, although Australia has always sourced its lineup from Thailand.
This is the first time Australia will be importing Ford vehicles from the country, which may come as a surprise to some. However, a number of factors would have played a part in the decision.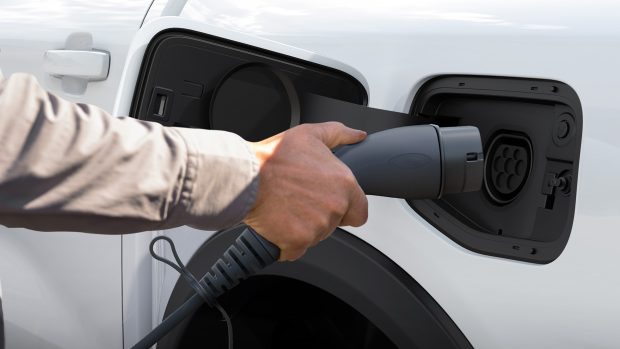 Silverton is the sole factory that supplies Rangers to Europe, a major market with much tighter emissions regulations where a Ranger PHEV will be subject to higher demand.
Sourcing the Ranger from South Africa is advantageous for Ford of Europe, because the European Union has an Economic Partnership Agreement with South Africa which removes custom duties on imports of vehicles to Europe.
The Silverton factory is also the sole manufacturing plant for the Volkswagen Amarok. While there hasn't been public comment from Ford about a Ranger BEV, a fully-electric e-Amarok has been confirmed, with Silverton the obvious location for manufacturing that car.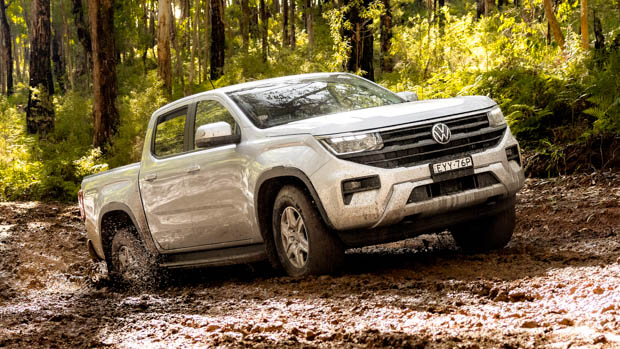 With a battery assembly facility set to be installed at Silverton, not only is the stage set for mass production of the Ranger PHEV – but fully-electric variants now look a step closer to reality.
Chasing Cars has contacted Ford Australia for comment.