Ford has confirmed it will sell a plug-in hybrid Ranger by early next year, with up to 45km of electric-only range and 3.5 tonnes towing capability.
As exciting as that is, it begs the question – where is an all-electric version?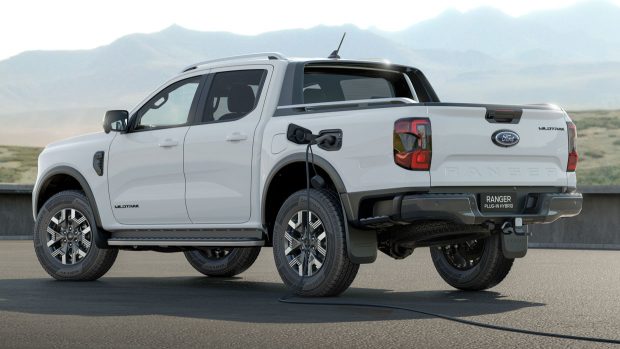 An EV Ranger would do away with petrol or diesel engines, swapping them for single or dual electric motors and potentially battery packs of varying sizes. It would be near-silent, have powertrain refinement unlike any other dual-cab before it, and likely stunning acceleration.
An electric Ranger is needed, too, and not just because the whole industry is turning EV – but because rivals might get the jump. LDV has confirmed a newcomer for next year, Mitsubishi has committed to an all-electric Triton, Toyota has hinted there will be an EV Hilux and you can bet you'll see EV utes from other brands we can't even yet imagine.
The answer, as far as Chasing Cars knows, is that an electric Ranger is under top-secret development as you read this. In this article, we bring together all the information we have, including some comments from Ford itself – and a bit of speculation on our part.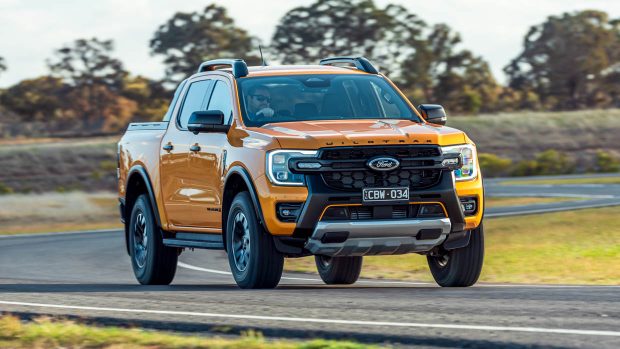 Ranger platform is 'EV-ready'
Clues about an electric Ranger lie in what's been said by Volkswagen, whose new Amarok is a very close relation on the same T6.2 platform. Volkswagen Commercial Vehicles product management executive Petr Sulc told Chasing Cars late last year that the Amarok and Ranger were engineered to accommodate up to a 100kWh battery pack.
Ford Australia President and CEO Andrew Birkic has said the Ranger and Everest platform are "future-proofed".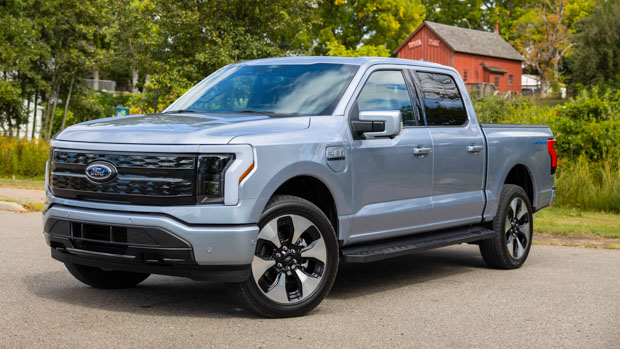 Clues from the F-150 Lightning
In its Ranger PHEV media briefing, Birkic acknowledged there was demand for an EV version of its best-selling dual-cab ute.
"The answer to that is yes," he said.
But he also referenced the popularity of the new F-150 Lightning electric pick-up in the USA – which in 2022 sold out its entire first year of production shortly after launch.
"We don't have every individual user case [for an electric Ranger] but what we know is that there certainly would be some demand for that, and we've seen that in an overseas market for example. But they're different vehicles, different platforms, different user cases."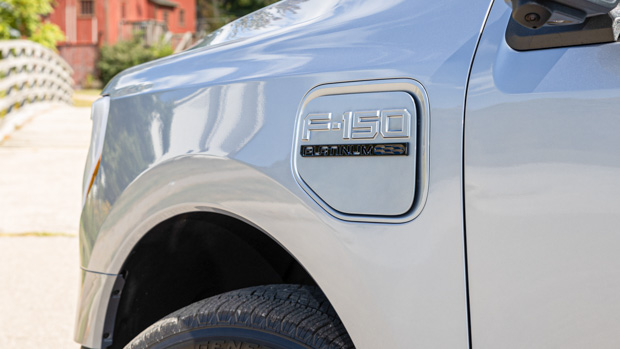 An electric Ranger could borrow concepts from the F-150 Lightning such as the front under-bonnet boot, bidirectional charging, autonomous trailer hitching – and also its acceleration.
The dual-motor F-150 Lightning can accelerate from zero to 100km/h in about 4.5 seconds, which is incredible for a vehicle its size and weight. A dual-motor electric Ranger capable of 0-100km/h in 5.0 seconds is very much in the realms of possibility.
The targets it would need to meet
An electric Amarok would have dual-motor all-wheel-drive, a range of around 500km and a circa-100kWh lithium-ion battery pack, Volkswagen has said.
A Ranger would bear a close mechanical resemblance.
Chasing Cars would speculate Ford could offer multiple battery versions for an electric Ranger, with Standard Range and Extended Range configurations offered. In the USA, the F-150 Lightning Standard Range delivers a claimed 386km range, while the Extended is 515km.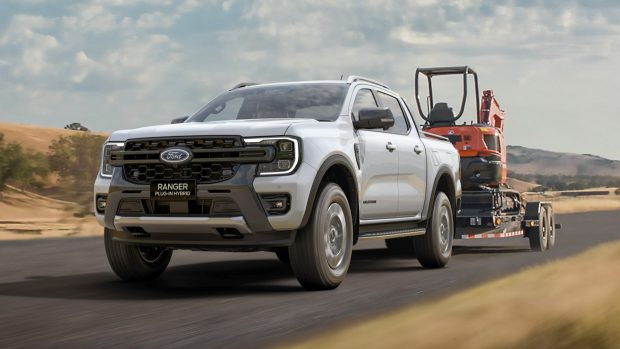 Any electric Ranger would need to retain at least the 3.5-tonne maximum braked towing capacity of existing diesel models. Anyone who questions the towing ability of an electric vehicle need only look at the F-150 Lightning with its impressive 4500kg maximum braked towing capacity.
Payload is the bigger challenge for engineers. With a heavy battery pack, payloads can drop dramatically. The Ranger's current payload varies from 753kg to 1327kg and many Ranger customers would accept little payload compromise.
Still some years away
Volkswagen has declared it will bring an all-electric Amarok to market as soon as mid-2025, Chasing Cars has previously reported. An electric Ranger could appear approximately around the same time.
Ford Australia itself would not be drawn on timings for an electric version of its best-selling dual-cab. "We're not going to give a specific time frame on that," said Birkic.
We say: watch this space.