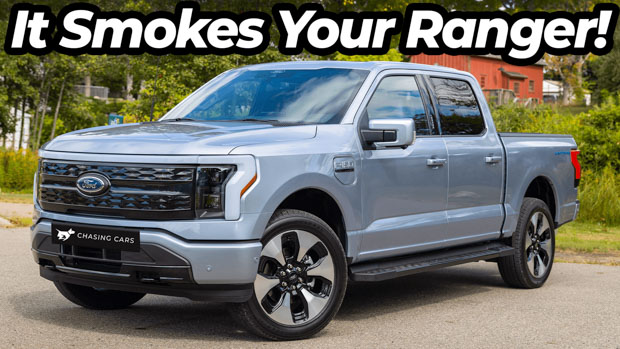 Think the most significant EV on the market is from Tesla or Nissan? Think again.
Ford's new F-150 Lightning has the potential to open up the EV segment like no other battery-powered vehicle before. With a combination of mass-market appeal, work-ready practicality, and even the ability to power your house, the F-150 Lightning might just make EVs mainstream.
And it might just be coming to Australia, too.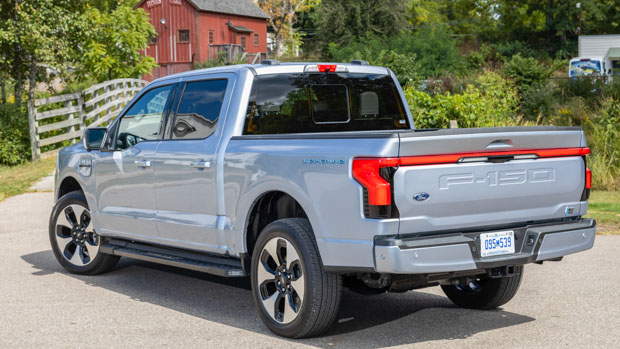 No, Ford wasn't willing to confirm any future plans of the sort, but when I was recently in Dearborn ahead of the seventh-generation Mustang launch, Ford specifically set aside a handful of Lightnings for the Australian media.
Given the other flavors of the F-150 are undergoing right-hand-drive conversions from RM A Automotive, it's not hard to get the idea that the battery-powered version of the best-selling vehicle on the planet could be headed Down Under.
We'll leave the speculation there and skip to the impressions, which are good. I've been lucky to drive the F-150 Lightning on a couple of occasions now and it really is impressive how good Ford's first attempt at an electric truck is.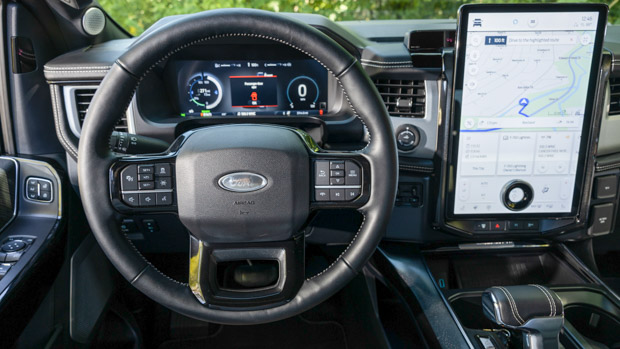 Sure, it lacks the flash of a Rivian R1T, but more than makes up for it in brute power and practicality.
How much power? Try either 433 or 580 kilowatts, depending on whether you opt for the larger 131-kilowatt-hour or smaller 98kWh battery. Torque on either spec is a massive 1,050 newton metres. That gives the Lightning a tow rating of 4,536kg.
Range is EPA-rated at 370 kilometres for the smaller pack or an impressive 515 for the bigger, but should you be taking advantage of that tow rating you can expect that to drop significantly.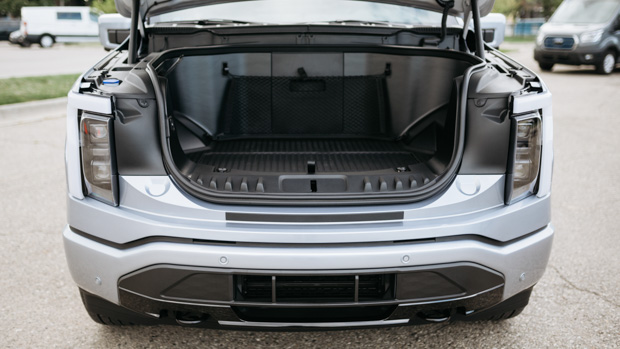 Towing range will vary massively based on the size, weight, and aerodynamic finesse of whatever it is that's hanging off your hitch, but a reduction of 50 percent won't be uncommon for larger loads.
The Lightning will help estimate that, with higher-spec trims of the truck coming with software that lets you configure your trailer information. From there it'll say just how far you can expect to go between charges, making the process a lot easier.
I've towed a few different-sized trailers with a Lightning, hauling a couple of heavy loads. It proved completely unflappable. All that torque means effortless acceleration even at the max rating, while brakes and handling were never compromised.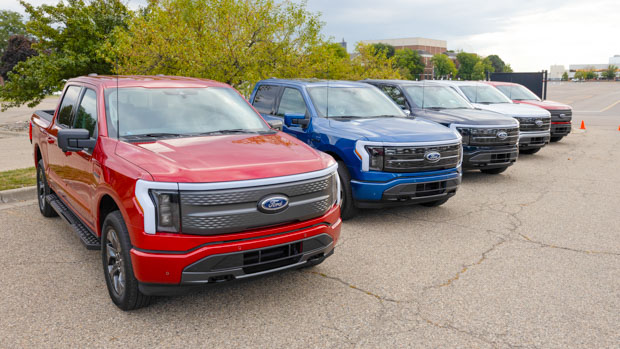 When unladen, the Lightning is a bit loose and floaty, but then it's a 2900kg truck. To describe it as offering engaging handling is probably asking a bit much.
Still, it is capable and it is comfortable, the expansive cabin seating five adults comfortably. It even makes for a passable office space, with an arm rest that turns into a desk and plenty of electrical power for every seat.
It's that power that really makes this a compelling choice. The Lightning can not only act as a power source for a remote construction site, possibly saving on costly generator rentals, but can even be configured to run your house.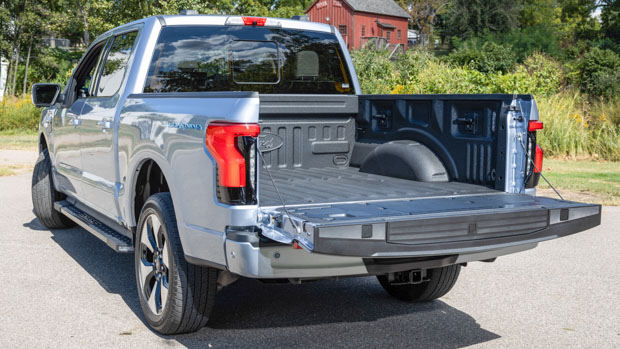 Again, this could obviate the need for a generator, but even more impressively can be used to offset expensive, peak energy usage every day.
Innovations like this not only make the F-150 Lightning more appealing but more financially viable. All the more reason it's poised to be a huge success in the United States, and would likely do very well here, too.