Ford has unveiled the fully-electric 2022 F-150 Lightning which is expected to go on sale next year with a starting price of around $50,000 when directly translated into Australian dollars.
The electrified take on what has long been Ford's best selling vehicle is of critical importance to the company which will invest $29 billion in electric vehicles before 2025.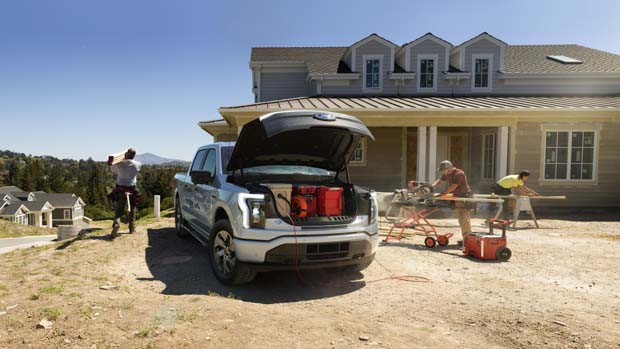 While the model is not currently slatted for our shores it hasn't been ruled out either, with Ben Nightingale, the product communications manager at Ford Australia, telling Chasing Cars there was "no news to share" at this time.
Thankfully the vast investment of funds appears to have produced a very capable full-sized ute which Ford says packs genuine real-world usability matched with a slew of very clever features.
All models of the F-150 Lightning will be four-wheel-drive with an electric motor mounted at each axle, coupled with either a standard or extended range setup.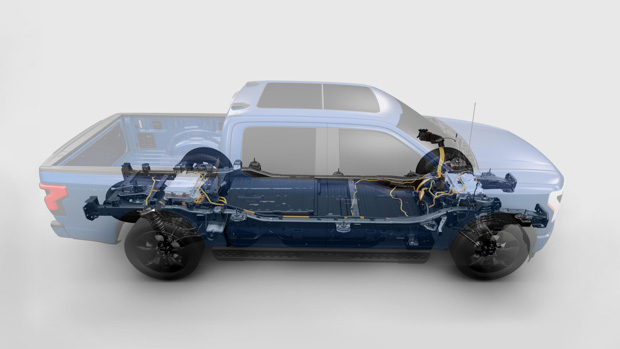 The Standard Range is fitted with motors developing a maximum of 318kW of power and 1051Nm of torque and will travel around 370km (EPA) on a single charge.
Ford is also offering the F-150 Lightning Extended Range which has the same torque figure as the entry-level model but turns the power up to 420kW – which hooks up to hit 60mph 96.5 (km/h) in the mid-four-second range making it even faster than the F-150 Raptor.
This also gives the plus-sized ute an impressive range figure of 483km (EPA) which is fairly on par for most EVs that are considerably smaller in size and general capability.
When all that power runs out drivers can plug the full-sized ute into a 150kW charger that Ford says will top up the battery from 15 to 80 per cent in 41 to 44 minutes.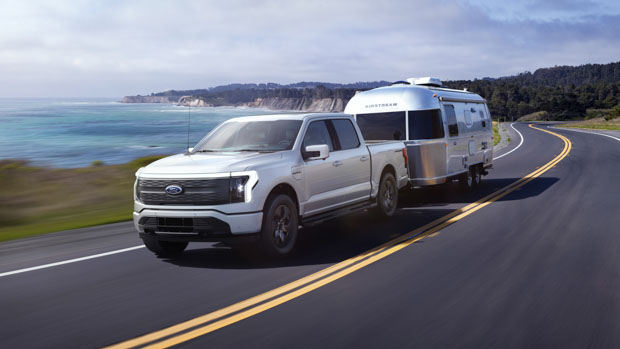 Ford will offer a commercial-focused F-150 Lightning starting at $39,974 (AUD $51,866) with the standard models offered in a choice of three grades that start at $52,974 (AUD $68,734).
Despite using an electric powertrain the F-150 seems to retain its immense capability, with a maximum payload rated at 907kg and over 4.5-tonnes of towing capacity when fitted with the optional trailer tow package. 
Similar to the Hyundai Motor Group's E-GMP platform the F-150 Lightning can power up a range of appliances via a slew of 240-volt outlets – and it's also capable of vehicle-to-grid technology that lets you power your home during a blackout.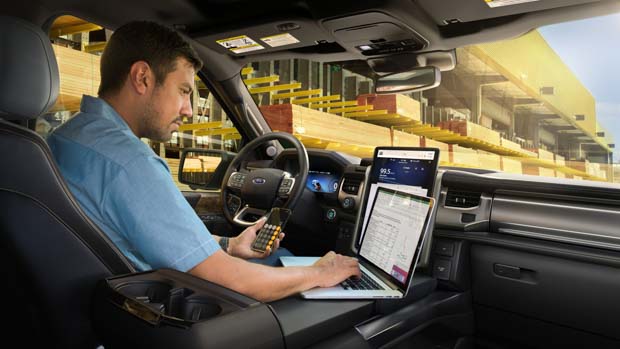 That outer appearance of the F-150 Lightning is notably different from its combustion-powered siblings with a single LED headlight that covers the entire length of the bonnet and curves down like a handle-bar moustache, with a similar design at the rear.
With a big combustion engine gone, the Ford now has a frunk with a whopping 400-litre capacity – keeping in mind that most midsize SUVs can only take 100-litres more than that at the rear.
Climb inside the cabin and you'll find Ford's new touchscreen which are available in either a 12-inch or huge 15.5-inch size, with the latter running the new Sync 4A system.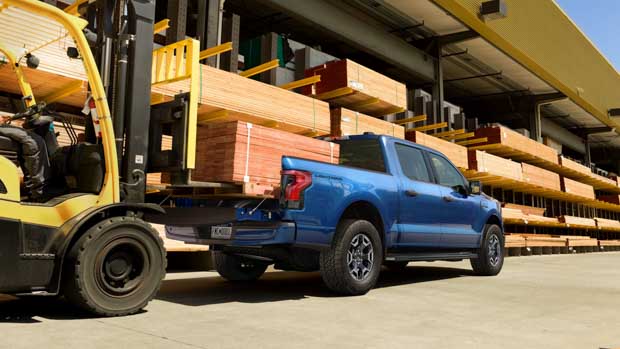 Features such as a 360-degree camera, over the air updates and built-in navigation are all fitted as standard on the civilian-focused models.
While the F-150 Lightning may not be coming here yet, Mr Nightingale said it was closely watching the growing interest in electric vehicles in Australia.
"We're pleased to see a growing appetite for EVs in Australia, and we're taking a considered approach to electrification to make sure we get our offering right for our customers," he said.
Ford Australia's electrification rollout will begin with the plug-in hybrid version of the Ford Escape midsize SUV which will be available sometime in 2022, with dedicated battery electric vehicles set to follow.