The Ford F-150 in right-hand drive will only be available with a twin-turbo Ecoboost V6 engine here in Australia, so why was the diesel overlooked?
Aussie buyers love a diesel dual cab ute, so it only makes sense that Ford would bring a diesel version of the F-150 to Australian shores.
A diesel engine was offered in the F-150 in the United States for a number of years in current-generation form, but the diesel option was recently discontinued in America.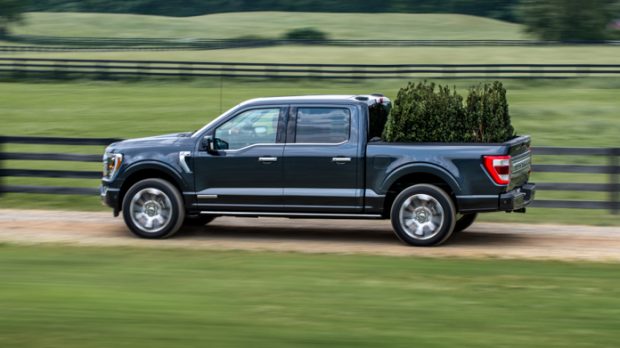 The diesel that briefly serviced North American F-150 buyers was the same 3.0-litre single-turbo 'Lion' V6 engine that will be fitted to the Thai-built T6.2 Ranger. In America, the diesel F-150 produced 190kW of power and 597Nm of torque.
Ford Australia global trucks enterprise manager Nat Manariti told Chasing Cars that aside from the diesel's discontinuation, the V6 petrol engine was chosen for its capability.
"When we think about the application of the F-150 in this market, and what our customers want in a full-size pickup truck, the research told us that it had to be the most powerful and most capable vehicle (for buyers) to be able to tow their big toys and that's why we chose the EcoBoost V6," she said.
The twin-turbocharged petrol V6 produces 298kW of power and 678Nm of torque. This engine in the F-150 boasts a 4.5-tonne tow rating which is much higher than the 3500kg offered by the Ford Ranger.
F-150 is a huge vehicle, measuring in at 5885mm long, 1961mm tall, 2431mm wide and has a wheelbase of 3693mm, all of which are larger dimensions than that of the Ford Ranger.
The F-150 will arrive in Australia as a left-hand drive pickup but will be converted to right-hand drive thanks to RMA Automotive who will undertake the conversion.
Ford's local development team will work alongside RMA Automotive to develop a local tune for the F-150 to suit Australian conditions.