Full pricing and specs were released today for the 2022 Ford Ranger Raptor, which picks up a new design and a far more powerful petrol engine than its diesel-fed predecessor.
Priced at $85,490 before on-road costs, the T6.2 Ranger Raptor is $6100 more expensive than the outgoing Ranger Raptor X diesel. The new Raptor will be released in Australia in July this year, costing $15,300 more than a diesel V6 Ranger Wildtrak.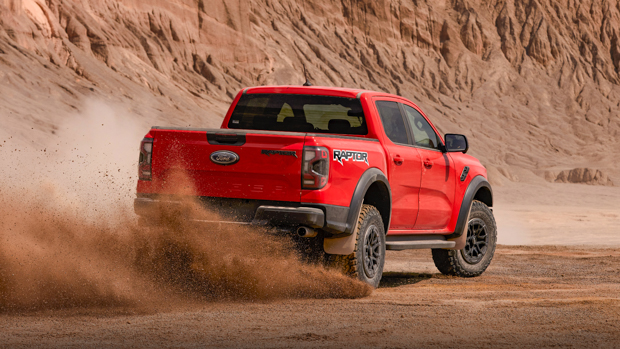 Learn more about the Ford Ranger Raptor:
While the Raptor leaps in price, so too does the performance on offer. The T6.2 Raptor is armed with a 3.0-litre twin-turbo-petrol V6 engine producing 292kW of power and 583Nm of torque, offering a 138kW/83Nm increase over the previous generation.
Ford has paired the new petrol powertrain to a revised 10-speed automatic transmission and a full-time four-wheel-drive system, meaning all four wheels can be engaged while on the tarmac.
Other key upgrades include 2.5-inch Fox shocks with adaptive damping, a variable exhaust, and an anti-lag system to keep the engine spooled up.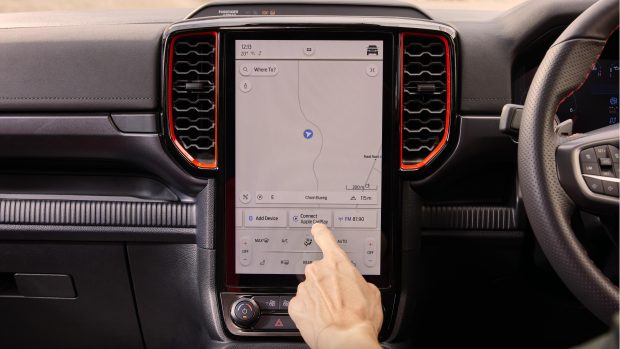 Buyers also net a Matrix LED headlights and other modern convenience features like a huge 12.0-inch centre touchscreen with wireless Apple CarPlay and Android Auto, a wireless phone charger and a Bang and Olufsen sound system
Accessories take the Ranger Raptor to the next level
Raptor buyers can upgrade their ute with 17-inch beadlock capable alloy wheels complete with a matching spare for an additional $2,000. The upgrade is designed to keep the BF Goodrich All-Terrain KO2 tyres locked onto the rim during serious off-roading.
As per tradition, Ford also offered a sticker pack for an additional $500 which should really drive home the extroverted flair with the Raptor name adorned on the bed.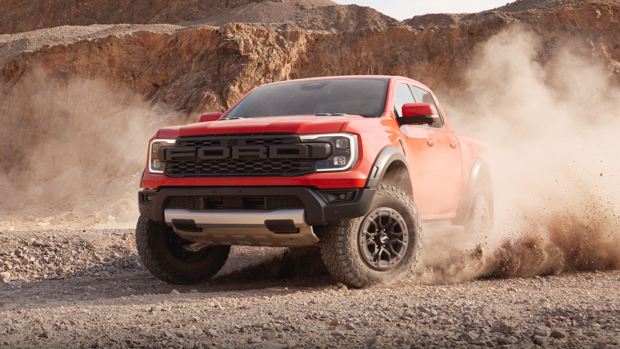 Premium paint is a $675 extra across the Ranger line-up, with the high-performance ute available with the 'Code Orange' colour pictured below.
The available accessory line-up will expand greatly in the future with Ford Australia confirming that hundreds of extras will be available for the Ranger and Everest line-ups, including those designed and produced by ARB.
Ford Ranger 2022: prices in Australia
All prices listed are before on-road costs.
XL 4×2 HR Single CC 2.0L SiT 6AT $35,930 (+$1,040)
XL 4×2 HR Super CC 2.0L SiT 6AT $38,430 (+$1,040)
XL 4×2 HR Double CC 2.0L SiT 6AT $40,430 (+$1,040)
XL 4×2 HR Double PU 2.0L SiT 6AT $42,330 (+$1,540)
XLS 4×2 HR Double PU 2.0L BiT 10AT $46,730 (New model)
XL 4×4 Single CC 2.0L BiT 10AT $47,030 (+$1,740)
XL 4×4 Double CC 2.0L SiT 6AT $48,030 (+$740)
XL 4×4 Super CC 2.0L BiT 10AT $49,530 (+$240)
XL 4×4 Double PU 2.0L SiT 6AT $49,930 (+$1,240)
XL 4×4 Double CC 2.0L BiT 10AT $51,530 (+$240)
XL 4×4 Super PU 2.0L BiT 10AT $51,430 (+$2,240)
XL 4×4 Double PU 2.0L BiT 10AT $53,430 $740
XLT 4×2 HR Double PU 2.0L BiT 10AT $53,990 (+$700)
XLS 4×4 Double PU 2.0L BiT 10AT $54,330 (+$1,840)
XLT 4×4 Super PU 2.0L BiT 10AT $59,190 (No change)
XLT 4×4 Double PU 2.0L BiT 10AT $61,190 (No change)
XLT 4×4 Double CC 3.0L V6 10AT $62,290 (New model)
XLT 4×4 Double PU 3.0L V6 10AT $64,190 (New model)
Sport 4×4 Double PU 2.0L BiT 10AT $63,690 (New permanent model)
Sport 4×4 Double PU 3.0L V6 10AT $66,690 (New permanent model)
Wildtrak 4×4 Double PU 2.0L BiT 10AT $67,190 (+$1,100)
Wildtrak 4×4 Double PU 3.0L V6 10AT $70,190 (New model)
Raptor 4×4 Double PU 3.0L V6 EcoBoost 10AT $85,490 (+$6100)