Ford has teased a new range of accessories that are set to be launched alongside the upcoming T6.2 Ford Ranger, with the current partnership with ARB set to continue. 
A total of almost 600 accessories will be offered for the next-gen Ford Ranger which will include a selection developed by ARB. 
While the full list is yet to be confirmed, pictures released on Ford Australia's website show a diverse range of accessories that cater specifically to buyer's off road, long-distance touring and camping requirements.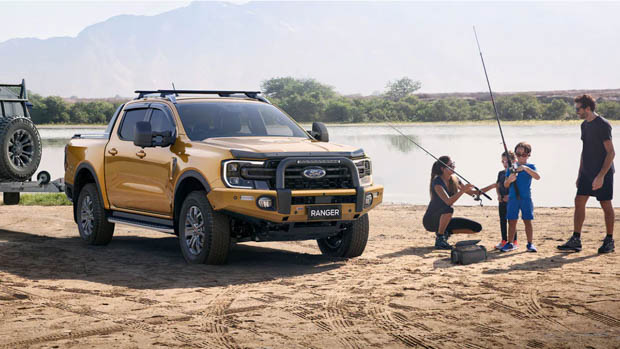 What sort of accessories are available?
The images show a diverse range of accessories for a range of buyers, whether the Ranger will be used for off-roading, touring or camping – all of which are extremely popular in Australia.
For off-roading, the Ranger appears to be kitted out with raised suspension, underbody protection, a snorkel, spotlights, a heavy-duty bull bar and roof rails for carrying all the necessary equipment.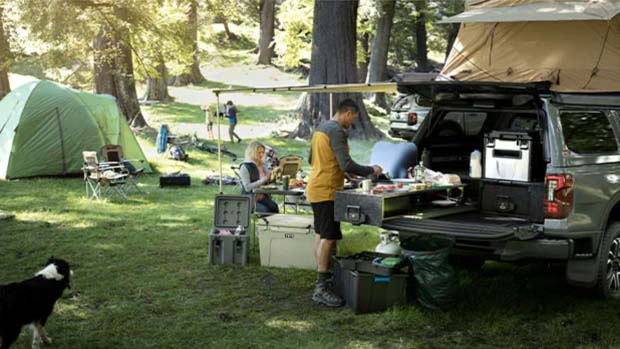 For touring and towing, larger extended mirrors can be fitted, along with a less aggressive bull bar, bonnet protector and roof racks along with a tow bar. 
The images also show a Ranger set up for camping with a rooftop tent, slide-out drawers and even a fridge.  
Importantly, these accessories will be fully backed by Ford's new vehicle warranty of five years or unlimited kilometres.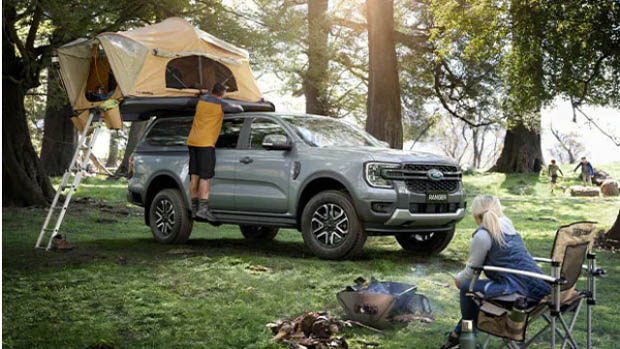 Ford announced six months ago that it would start collaborating with ARB to supply warranty backed accessories for the current Ranger and Everest large SUV, which included parts such as winches, bull bars, driving lights, drawer storage systems and even roof top tents. 
The accessories were signed off officially by Ford engineers who tested the products at the Ford proving ground near Lara in Victoria. 
It's not yet clear if these accessories will be available at the Ranger's launch in mid-2022 but recently spy photos of the Ranger Raptor and Everest SUV showed the pair fully equipped with bull-bars and other aftermarket accessories – suggesting the equipment is already well into its development.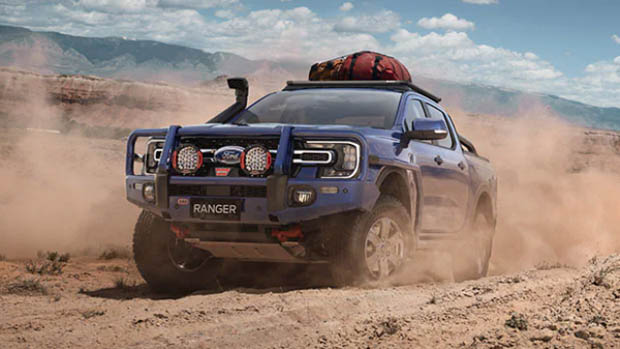 ARB currently sells a range of products for the Ranger including lifted suspension kits, side rails, tub accessories, driving lights, air compressors, air lockers, recovery equipment and snorkels.
Expect these accessories to carry across to the new Ranger when it goes on sale in mid-2022. 
Ford says the ARB 4×4 accessories range will be rolled out initially in select markets, with Australia likely to be high up on that list.