The T6.2 Ford Ranger will be released in Australia in mid-2022, according to Ford Australia communications director Matt Moran.
Mr Moran confirmed the winter release date in a global call attended by Chasing Cars, revealing the new Ranger ute to media earlier this week.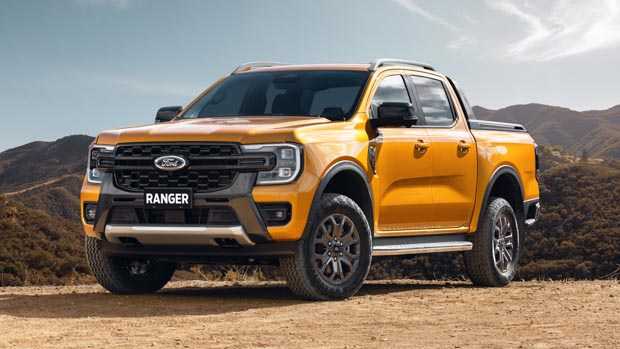 Equipped with a diesel V6 powertrain for the first time, capable of future electrification, stocked with a 12-inch touchscreen, running a wider track and wearing a tough new design, the T6.2 Ranger is set to disrupt the ute segment on arrival.
Sharing its Ford-developed platform with the yet-to-be-seen second-generation Volkswagen Amarok, the Melbourne-designed T6.2 Ranger shifts the ute into premium territory – though durable fleet-orientated trims will still be available.
Expected to again feature XL, XLS, XLT and Wildtrak trims ahead of a later launch of a Raptor variant, the 2022 Ford Ranger is a wider, more sophisticated ute than the T6.1 it replaces – though they share many fundamentals.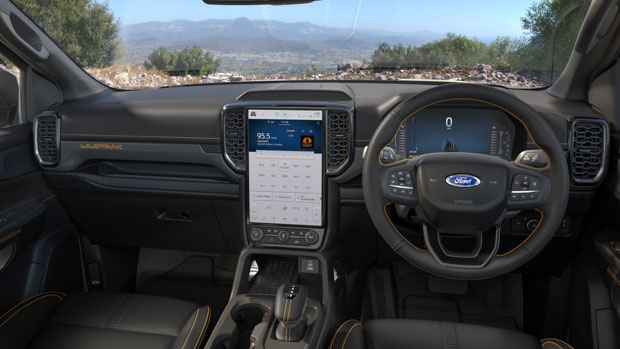 An expanded customer service piece will launch at the same time, with Ranger owners able to watch tutorials and book services through the connected-car FordPass app, while also being provided with a Ranger loan car to prevent downtime.
The new Ranger is wider, capable of fitting a pallet between the arches – understood to have been a non-negotiable for partner Volkswagen – but the appearance is vastly different to the outgoing T6.1.
Wearing a "Built Ford Tough" design language outside while bringing a more upmarket theme inside, the latest Ranger reflects the fact this ute is increasingly a premium lifestyle vehicle sitting in driveways far from rough-and-ready worksites.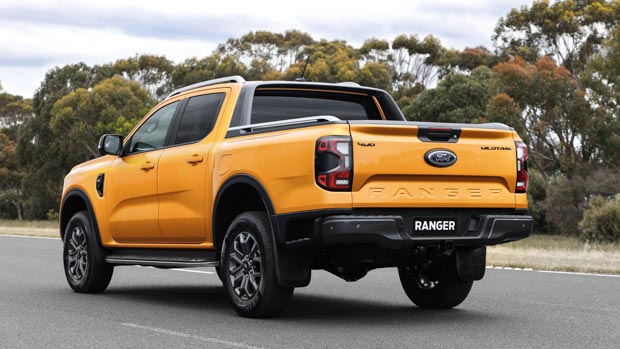 A 3.0-litre Power Stroke diesel V6 will be offered to Australian buyers, with the six-cylinder engine expected to produce outputs somewhere around 190kW of power and 600Nm of torque.
The 2.0-litre turbo diesel four-cylinder that first appeared in the T6.1 Ranger will also be offered in Australia – in single-turbo and biturbo variants – with the twin-turbo iteration expected to continue producing around 157kW/500Nm.
A ten-speed automatic is set to appear with a redesigned torque converter, while a six-speed auto will be offered on the single-turbo diesel along with a new five- or six-speed manual.
Prices and detailed specifications are understood to still be some months off, with detailed announcements set to be made closer to the Ranger's mid-2022 Australian arrival date.