Revealed this evening in three Australian cities for 180 world markets, the T6.2 Ford Ranger has a platform capable of accommodating "future propulsion technologies", its maker says.
While it will offer a new-to-Ranger diesel V6 powertrain at launch, as well as a range of four-cylinder diesel and petrol engines globally, the T6.2 platform that underpins the Ranger ute as well as the Everest and Bronco 4WD wagons is capable of electrification.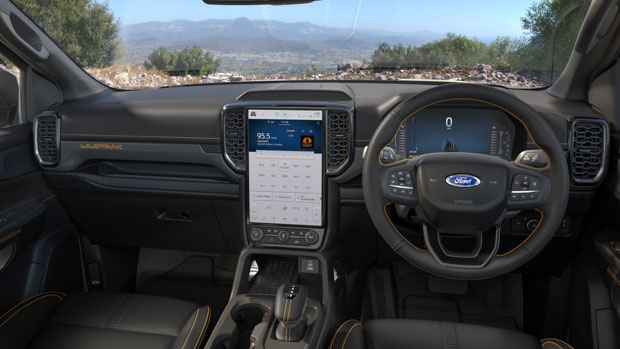 Ian Foston, chief platform engineer for the T6 Ford Ranger ute and Everest SUV, said that the newly-announced dual cab was future-proofed from a powertrain perspective.
"We won't release any information today on our future plans for electrification [of Ranger, Everest and Bronco] other than to say that the third-generation T6 platform, or the [2022] Ranger, is future-proof for different propulsion technologies going forward – we will release more at a later date," Mr Foston told media.
"We have considered many different propulsion technologies going forward on the T6 platform, so we will share news [on electrification] sometime in the future," said Foston.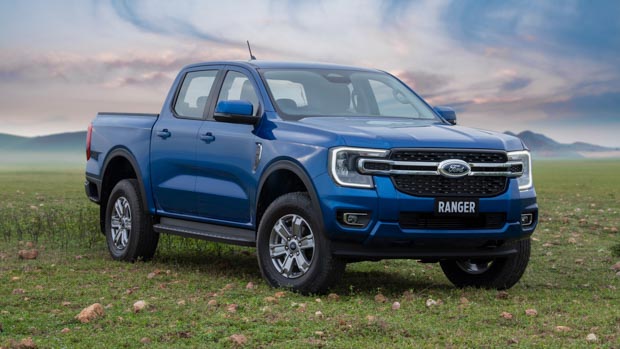 Ford faced a barrage of questions about Ford's plans to release a battery-electric Ranger or hybrid Ranger in future during the online media reveal of the T6.2 ute.
Ranger engineering boss Foston indicated that an electric Ranger of some variety would be necessitated both by tightening emissions laws – and changing customer tastes – across the remainder of the 2020s.
"We've certainly looked at customer trends and legislative trends going out over the next decade, and you can be assured that we are future-proofed for all of those options going forward," he said.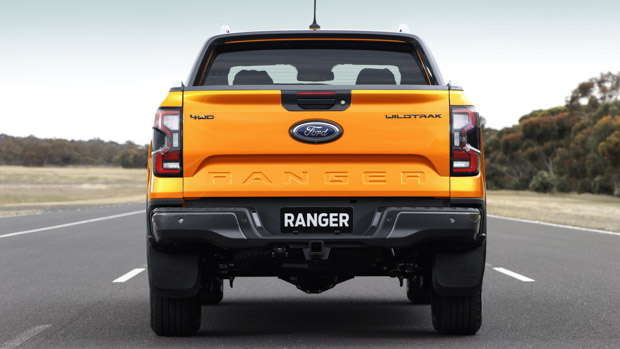 "Clearly, there are those customers who would like to consider an electrified truck – but clearly, there will no doubt be legislative rollouts in many countries around the world. That will also be a driver for many markets, in terms of the number of people who want to purchase an EV."
In the United States, Ford has announced an all-electric F-150 Lightning pick-up with 318kW of power and 1050Nm of torque.
The Lightning powertrain compares favourably to the highest-specification T6.2 Ranger engine currently announced – a 3.0-litre Power Stroke diesel V6 that produces approximately 190kW of power and 600Nm of torque.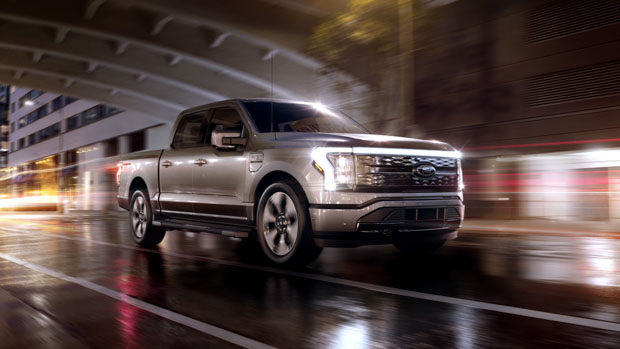 Available with a choice of batteries estimated to be between 125kW and 155kWh, the F-150 Lightning is slated to deliver a driving range of just shy of 500km.
The lighter, smaller T6.2 Ranger could offer a driving range of 600km if equipped with an all-electric powertrain.
An alternative to a dedicated battery-electric solution for the Ranger would be a hybrid system: either a series-parallel hybrid, akin to that utilised in the American-market Escape SUV-based Ford Maverick ute, or a plug-in hybrid system that would provide around 50km of electric driving range backed up by a conventional combustion engine.
Ford's chief ute rival Toyota has announced that the HiLux ute will offer a hybrid electrified powertrain in Australia by 2030.
Meanwhile, the Tesla Cybertruck remains a possibility for the Australian market in some form or another, offering up to 800km of range, its manufacturer claims – though no production version of the Cybertruck has yet been seen.