The release of the first annual Voluntary Emissions Standard results by car manufacturers in Australia was a stark story of mixed results for Toyota.
Toyota sell the cleanest combustion passenger cars in Australia, with the brand recording an impressive average CO2 emissions figure per car sold in 2020 in Australia of just 100g/km. That compared favourably to an industry target of 154g/km.
However, Toyota also sell some of the highest-emission commercial vehicles, recording a much less admirable average CO2 emission figure of 230g/km for the brand's utes, vans and large SUVs. That's a result contributed to by the likes of the HiLux ute, Land Cruiser 4×4 and the HiAce van.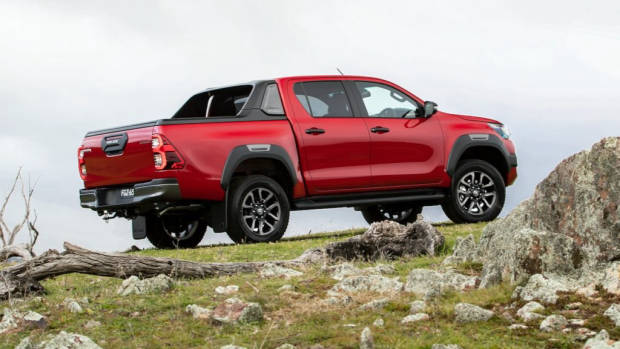 Much of the reduced environmental impact of Toyota's extensive hybrid range in passenger cars is undermined by the brand's high-emission heavy-duty vehicles, none of which have so far benefitted from a hybrid engine option in Australia.
That is set to change, with senior Toyota executives acknowledging that development of a HiLux hybrid ute and Land Cruiser hybrid four-wheel-drive – plus other hybrid commercial vehicles – is all on the table.
In Toyota's passenger cars, the move to hybrid engines has drastically cut emissions. The current-generation Camry Hybrid produces 160kW of power and just 103g/km of CO2, while the 224kW petrol V6 emits 202g/km of CO2.
"We would never rule out the potential of hybrids moving into the commercial segment going forward," said Sean Hanley, vice president of sales and marketing for Toyota Australia.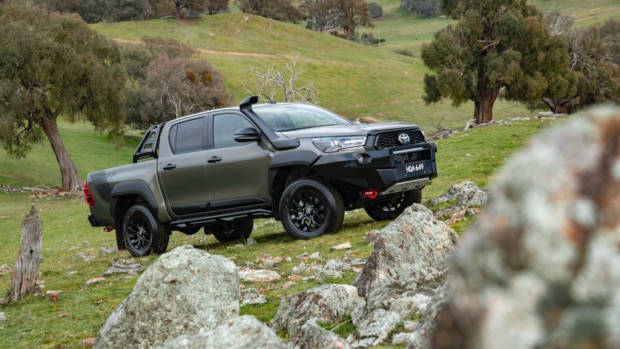 While there has been no official confirmation of when a HiLux Hybrid will arrive in Australia, Mr Hanley said "it is clearly a direction we would look to."
The decisions to move toward electrified hybrid vehicles reflects a broader call at Toyota to offering hybrid across the entire range, from the Yaris to the Land Cruiser.
Rod Ferguson, Toyota Australia general manager of product planning and development, told Chasing Cars that the brand was looking into hybrid engines across the lineup.
"We are looking at our whole model lineup [that is] running on different timelines. To achieve out [CO2 emission] targets that whole model range gets reviewed, on different timelines, and with different strategies. HiLux, being the substantial vehicle that it is for us, get plenty of discussion and focus."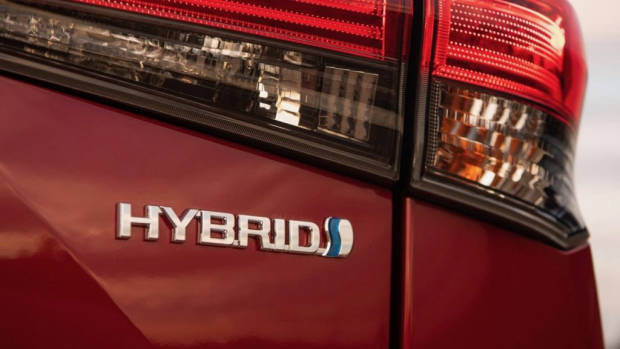 Toyota have signed up to the Federal Chamber of Automotive Industries voluntary emissions targets in Australia. For 2020 sales, the industry targeted 154g/km in light-duty vehicles – which Toyota soundly beat – and 197g/km in heavy-duty vehicles, which Toyota trailed by 33g/km.
"We are aspiring to achieve our FCAI self-regulation targets that are a stretch, and challenging. We are doing everything we can to try and achieve those targets. As we evolve, we will adjust our product offering accordingly," said sales boss Hanley.
Mr Hanley told Chasing Cars that he sees a continuing role for petrol or diesel electric hybrids in Australia given the practicality of the technology compared to full electrification.
"Any belief that Australia will not adopt new technology, truly – that is nonsense," Mr Hanley said. "Australians are adopting new technology every day. We are seeing that in hybrid. Australians will adopt new technology but it has to be practical, it has to be affordable, and it has to make sense."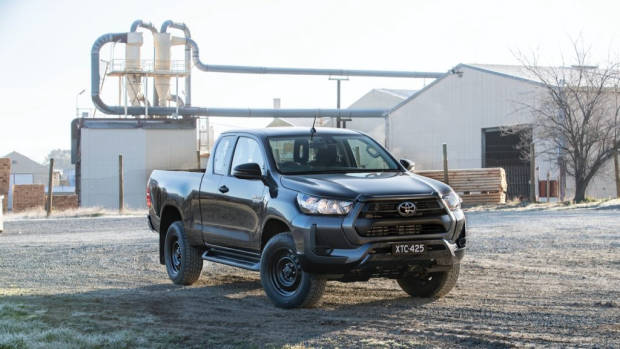 The Toyota HiLux has a life cycle of nine or ten years. The current shape launched in 2015 – meaning the next all-new HiLux should appear in Australia in three years' time, in 2024.
That would be the moment that Toyota would seek to introduce a HiLux Hybrid. Even partial electrification typically requires significant chassis alteration to locate the necessary battery and motors.
Toyota is also understood to be engaged in final development of a Land Cruiser Hybrid, which will likely appear as an option on the next-generation 300 Series wagon that is set to be revealed to the world in 2021.