Fewer than 200 examples of the long-running Toyota Land Cruiser 200 Series four-wheel-drive remain available on the Australian market.
As the laws of demand and supply dictate, enormous markups are routinely being applied to the dwindling stock of the 200 Series 'Cruiser as Aussies rush to grab one of the durable V8 wagons before the hammer falls on this outgoing generation.
It is understood that the new-gen Land Cruiser 300 Series will be revealed in the next couple of months with sales expected to commence before Christmas.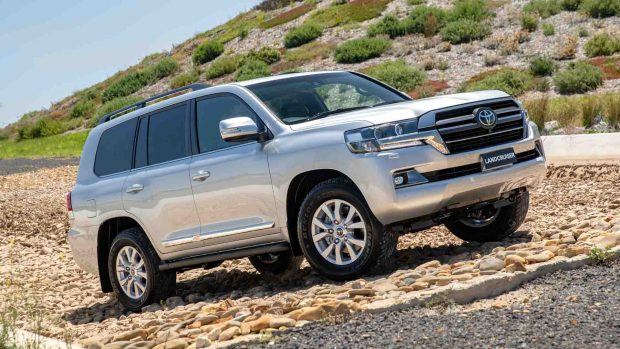 However, a huge shakeup of the full-fat Land Cruiser lineup is widely anticipated, with the axe to fall on V8 engines with replacement units in the form of a new six-cylinder turbo diesel and possible six-cylinder petrol capable of electric hybridisation.
Sean Hanley, Toyota Australia vice president of sales and marketing for Toyota Australia, told Chasing Cars that the "Land Cruiser 200 Series is selling its head off."
"They are in hot demand, no doubt about it, driven by domestic travel. We are seeing extraordinary demand for the Land Cruiser 200 Series," Mr Hanley said.
"I think the numbers are speaking for themselves. There has been a lot of speculation about Land Cruiser 200 running out. Well, every month I look at [our sales data] and it is doing well. Last month was no exception."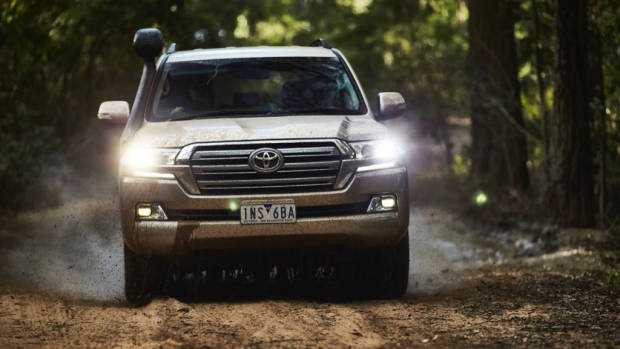 Toyota sold 2,244 Land Cruiser wagons in March, with 5,069 sold so far in 2021 compared to 3,155 by this point in 2020. The figure is a mix of 200 Series and 70 Series models, but the 200 Series is understood to be dominant.
Mr Hanley confirmed that it was still possible to buy a Land Cruiser 200 Series in various trim levels but he would not be drawn on whether factory orders for cars not yet built were possible.
It is widely believed that Land Cruiser 200 Series production has ended in Japan, though details are being closely guarded by Toyota who clearly understand the gravity of the launch of the new 300 Series.
"There is still availability of the Land Cruiser 200 out there. It depends on what model you want, but we still have supply," Mr Hanley said.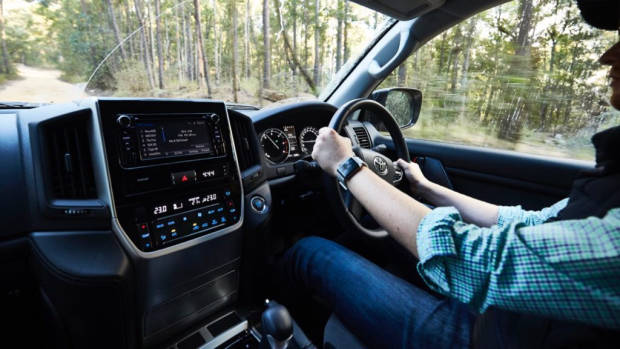 When asked what the ramifications were of the limited supply and huge markups being applied to the remaining 200 Series stock, Mr Hanley said it was just economics.
"The dealers are dealing in a competitive market. The Australian car market is the most competitive in the world. They are franchisees and free agents, and the market will determine what the market will pay, ultimately," Hanley said.
As the reveal and launch of the six-cylinder 300 Series draws near, Chasing Cars has identified hundreds of examples of marked-up V8-powered 200 Series models.
One Queensland Toyota dealer is asking $189,999 (before on-road costs) for a Land Cruiser 200 Series Sahara that has been used as a dealer demonstrator, and has 2,000km on the clock already.
The going rate for an undriven Sahara is around $180,000 before on-road costs, despite Toyota Australia publishing a recommended dealer list price of $124,396 before on-road costs – meaning markups are in the vicinity of $55,000. That's over forty per cent.
Toyota Land Cruiser 200 Series 2021: prices in Australia
All prices displayed here are recommended prices set by the manufacturer, before on-road costs.
Land Cruiser 200 Series GX: $80,996
Land Cruiser 200 Series GXL: $92,696
Land Cruiser 200 Series VX: $103,396
Land Cruiser 200 Series Sahara: $124,396