Toyota will commemorate 14 years of the Land Cruiser 200 Series 4×4 with the return of the Sahara Horizon special edition trim to the Australian market in a move that will farewell the long-serving off-road wagon.
Based on the top-spec Land Cruiser Sahara, the returning Sahara Horizon will be limited to just 400 units priced at $131,896 (before on-road costs), and will officially go on sale in March 2021.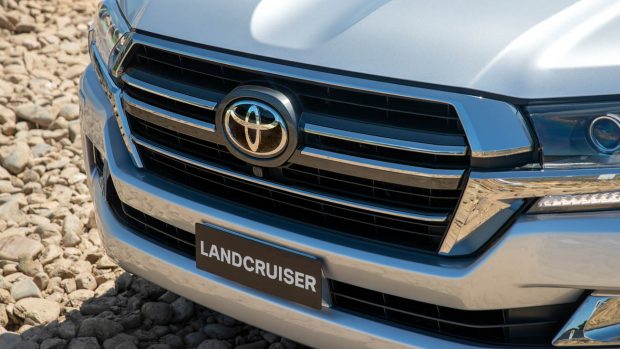 The Sahara Horizon trim was also offered in special edition form a year ago. In 2020, the Horizon set buyers back $129,090 before on-road costs.
Toyota has added a unique grill design to the special edition Land Cruiser, along with black headlight surrounds and smoked chrome surrounds on the foglights.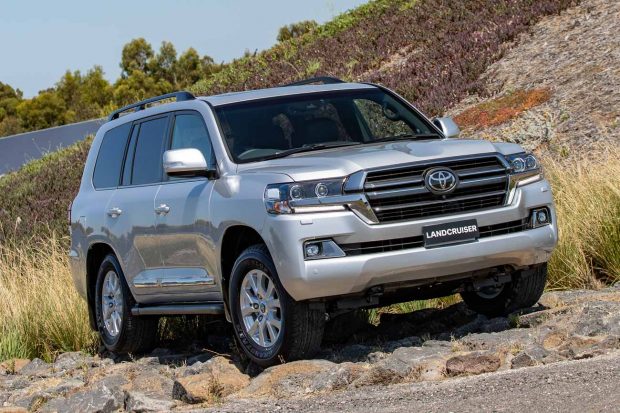 Additionally, black leather trim has been used inside alongside chrome accents throughout the cabin, with the already heated front and rear seats gaining black semi-aniline leather inserts.
The heated steering wheel and the door cards are also given select leather inserts with more premium-looking stitching.
Both the interior and exterior have been dressed in a smattering of Sahara Horizon badging that should help convince buyers wanting something a little more special than the regular Land Cruiser Sahara which costs slightly less at $124,396 before on roads.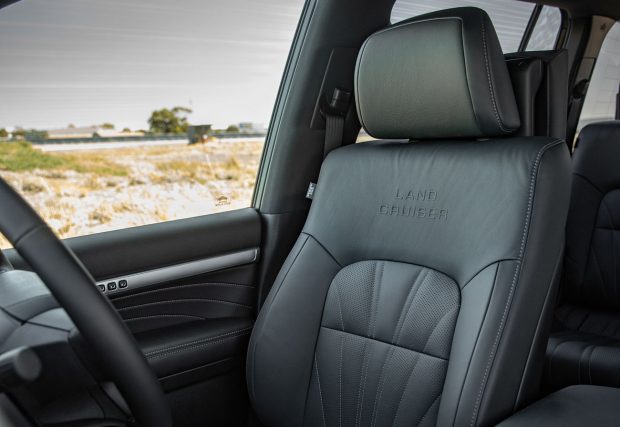 The powertrain of the Land Cruiser is unchanged with a 4.5-litre turbodiesel V8 making 200kW/650Nm nestled between the front shocks, and is fed to a six-speed torque converter automatic.
When it comes to going bush there are few vehicles as capable or as comfortable while doing it as the Land Cruiser with the full-time all wheel drive system earning high praise from its buyers, resulting in sales its closest rival the Nissan Patrol has struggled to match.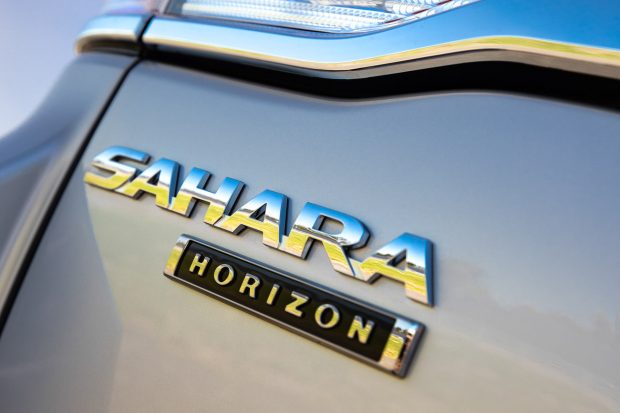 Australians have continued to snap up Land Cruisers this year with Toyota moving over 12,000 units by November, officially out performing the 2019 figures with one more month to go.
Previous reports have pointed to the 200 Series Land Cruiser being phased out in 2021, with a special edition set to run out the model range.
Toyota has remained tightlipped about the next generation 300 Series Land Cruiser but signs point to the full-size 4×4 going on sale sometime in 2021.
Toyota Land Cruiser: 2021 prices in Australia before on road costs
Toyota Land Cruiser GX: $80,996
Toyota Land Cruiser GXL: $92,696
Toyota Land Cruiser VX: $103,396
Toyota Land Cruiser Sahara: $124,396
Toyota Land Cruiser Sahara Horizon: $131,896