As a rumoured end-date for the Toyota Land Cruiser 200 Series off-roader grow louder, Japanese carmaker Toyota has acknowledged that the brand's dealers are making repeated enquiries about the release of the 300 Series, the next generation of the iconic four-wheel-drive.
Toyota dismissed rumours that today's 200 Series Land Cruiser was imminently about to stop production – though this would align with an imminent announcement about the release of the company's next full-size 4×4 that is likely to occur in 2021.
The Toyota Land Cruiser 200 Series first rolled off the production line in 2007 but reports have suggested the manufacture of the turbodiesel V8 models would be coming to a stop in March 2021 – with a limited edition variant said to be the last to roll off the assembly line.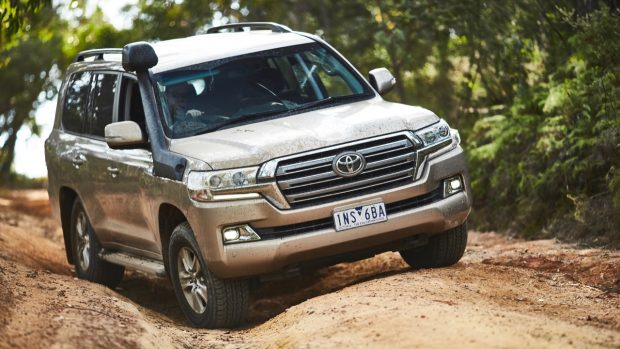 Producing 200kW/650Nm from a 4.5-litre twin-turbo diesel V8, the full-size Land Cruiser is a direct rival for the Nissan Patrol, while Lexus also offer a luxurious specification of the Toyota vehicle in the form of the LX 450d diesel and LX 570 petrol.
The departure of the much loved – and to some fans unrivalled – 4WD has been debated for years, and while there is no official word from Toyota, current signs point to a release date towards the end of 2021 for a new 300 Series.
But there seems to be no rush at the automaker to push out a new Land Cruiser, with demand for the 200 Series far from wavering according to a spokesperson at Toyota.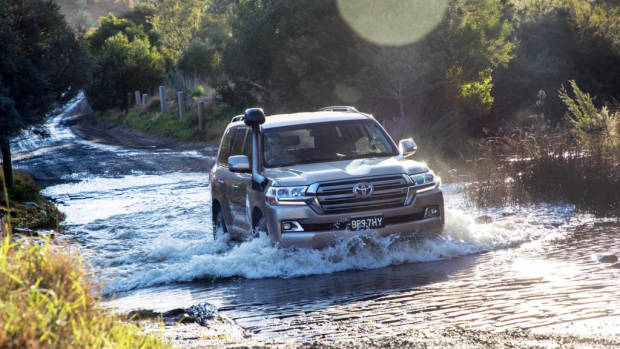 "We are pleased to be experiencing strong demand for the LC200, driven by recent increased domestic travel in off-road vehicles," they said. The COVID-19 pandemic, which has halted the ability of Australians to travel internationally, has seen some buyers redirect leisure funds into a new car or camper.
"There has been a lot of expressions of interest from dealers regarding when it is going to come out but as far as when it is going to be released, it is a bit early to say at this stage," said the Toyota spokesperson.
Toyota has sold around 1,000 fewer LandCruiser wagons than this time last year, with 10,862 registered so far – but October 2020 sales showed that margin may be closing, with 315 more sold than in the same month in 2019.
If the next Land Cruiser 300 Series does launch as anticipated in late 2021, rumours point to a more efficient and powerful 3.3-litre V6 twin-turbo diesel engine to replace today's lazy but reliable V8. The diesel could sit alongside a 3.5 litre V6 twin-turbo petrol engine option in both petrol-electric hybrid and petrol-only, non-hybrid specifications.