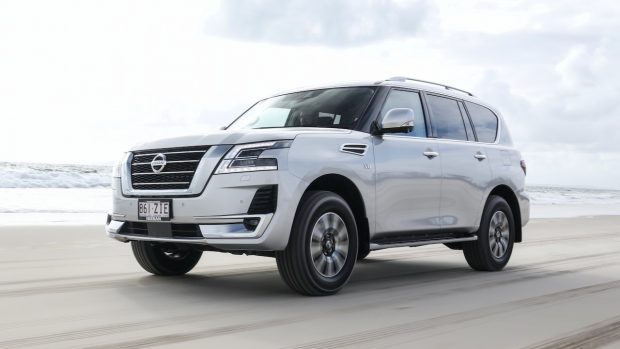 If you're wondering whatever happened to the Nissan Patrol, blame the oil barons.
Nissan's loyal Patrol fan base in this country has long been founded upon strong demand for its diesel line-up, but when the Y62 generation emerged a decade ago to the month, the only powertrain on offer was a ginormous 5.6-litre petrol V8.
Such a powerful (and thirsty) engine was no hindrance to success in the Patrol's biggest global market (the Middle East) – more like the main reason to want to buy one! But no diesels meant its circa-1997 Y61 Patrol predecessor had its retirement date extended until being finally being usurped by the expensively engineered (and expensive-to-purchase) Y62 in Australia in late-2012.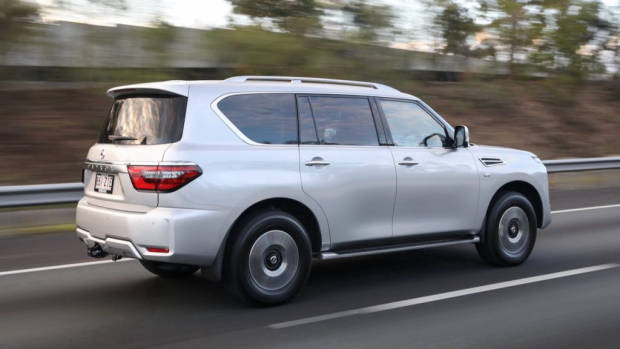 Since then, the Patrol (in wagon form only) has ticked along at a modest sales pace. Indeed, besides a minor update in 2017, the biggest news has been a much-needed capitulation in price, from a high of $115K at launch to $91,990 for the top Ti-L model in 2020.
Until now, that is. Much more sensible pricing has seen Patrol sales more than double in the last two years, and now we have the world's most belated mid-life facelift to help kick things along further.
What you see is mostly what you get with the MY20 Nissan Patrol because this mutha-trucker is all about the look (and a few other details).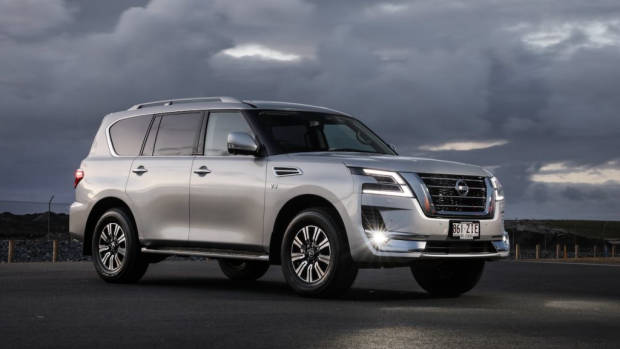 A new bonnet, new front guards, an ultra-chintzy plastic-chrome grille (plus more chrome around the fog lights in the Ti-L), and fairly striking (though also chintzy) new LED headlights with horseshoe-shaped DRLs endow the Patrol with a look that's arguably a bit gauche for Australian tastes. If only there was an N-Trek version because turning all that chrome to black would transform it!
At the rear, you won't believe it but there's more chrome – this time from a thick appliqué that acts as a rego-plate garnish before bisecting new LED tail-lights. It's more palatable than up front, with an Audi-chic addition of sequential indicators. You also get new-design 18-inch alloys with puffy 265/70R18 all-terrain tyres.
Inside, it's situation normal because Australia misses out on the large centre-stack control screen and Apple CarPlay/Android Auto for the upper 8.0-inch touchscreen as showcased by overseas models. Apparently it's a sourcing issue from the factory, not a left-hook versus right-hook squabble, and will hopefully be rectified soon. But that leaves our 2020 Patrol slugged with confused switchgear, dated multimedia and putrid walnut-coloured 'wood' – all of which seems weirdly old-hat in 2020.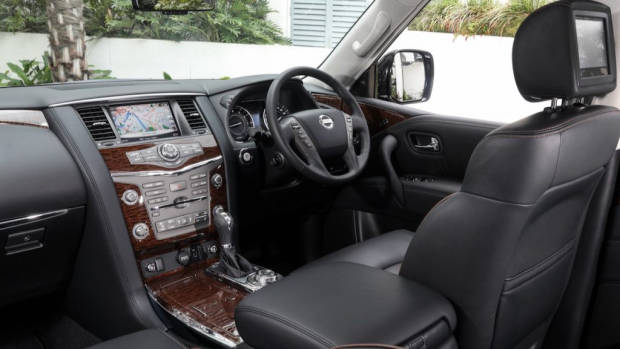 At least the Ti-L's 13-speaker Bose stereo has the audio goods and there's acres of vision from all three rows of seats – none of which offer much in the way of lateral support. At least the front pair feature proper under-thigh support (via full electric adjustment – 8-way driver, 6-way passenger), plus a triple deck of grab handles to cling on to (door, A-pillar and roof) when the Patrol starts to lean, as well as a big steering wheel for the driver (with electric column adjustment and memory in Ti-L).
Nissan says it has improved climate-control effectiveness and the result is truly desert-worthy, in all three rows (there are four roof-mounted vents in the back). And while there's little chance of adults spending much time in row three, it's arguably less hideous than a middle seat on Jetstar, though nowhere near as palatial as the rather flat but amply spacious bench in front.
The second-row backrests flip forward and then flip again with the cushion (ala Nissan's Pathfinder system), though the backrests don't return to their previous position. Curiously, the $76K Patrol Ti is configured as an eight-seater whereas the slightly more posh $92K Ti-L only has belts for seven. Perhaps rich families breed less.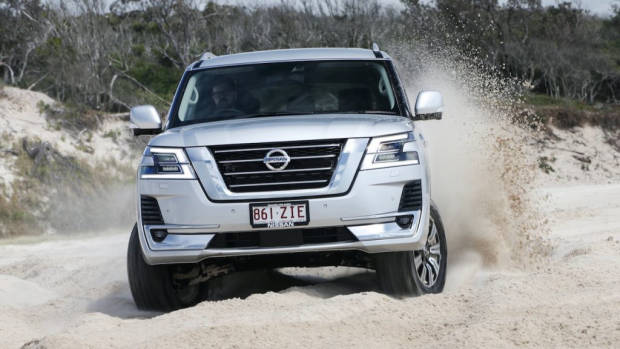 What they'll all share, regardless of social status, is the driving experience. And it's an interesting one. Nissan has re-valved the Patrol's dampers for more disciplined control at higher piston speeds and the result is a noticeably improved ride. For such a whale of a thing (the top-spec Ti-L weighs a staggering 2750kg, and that's the tare measurement!), there's respectable body control and relatively serene ride quality too.
But physics ultimately overcome any delusions that the Patrol may actually handle. If you caress its finger-light steering gently and guide its mass respectfully into a corner, you can belt the ballsy Patrol along quite quickly, though it doesn't like surprises, or over-exuberance.
Attempts at sudden changes of direction feel cruise-liner-esque, and while the Patrol's steering is surprisingly keen in its off-centre response, 3.6 turns lock-to-lock ultimately gives the game away. Still, what else would you expect from a 5.2m-long separate-chassis 4WD that's almost as tall as it is wide?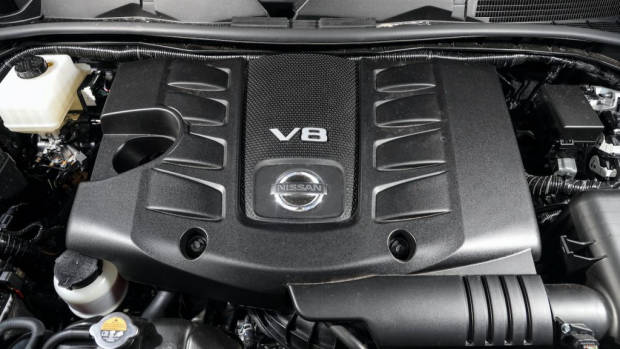 Sitting slightly out of sync with the Patrol's modest handling threshold is its engine – a towering 5.6-litre direct-injection petrol V8 carried over unchanged from the previous model. Producing 298kW at 5800rpm and 560Nm at 4000rpm, with a first gear that seems so short the Patrol literally charges forward, nose up, from a standing start, it's your best friend when it comes to towing or effortless off-roading.
It sounds terrific too, with a smooth, slightly old-school metallic rumble as it extends beyond 6000rpm, though Nissan's seven-speed auto is a little too eager to grab taller ratios prematurely. Anything to mitigate the Patrol's thirst, I spose, though the 16-17L/100km trip-computer average we saw across mountainous New Zealand roads is less than I would've expected from such a big 4WD.
The computer could be telling fibs though, and you can almost guarantee 20L/100km-plus would be its urban reality. At least the fuel tank swallows a whopping 140 litres.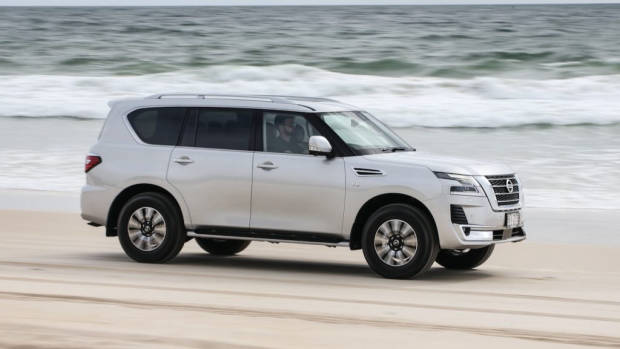 So, do any of the new Patrol's changes make it feel like anything other than an antique? Not really, yet there's something endearing about this gauche old truck.
For starters, it's a towing maestro, as well as an off-roading ace, with 273mm of ground clearance, a helical rear LSD and an electronic diff lock. And for this 2020 update, the eight-seat base Patrol Ti now gets every active safety aid featured on the top model – autonomous emergency braking (AEB), forward collision earning, rear cross-traffic alert, lane-departure warning, active lane assist, blind-spot monitoring and active blind-spot intervention.
You could even argue that the Nissan Patrol represents surprisingly good value, especially if you're likely to put its off-roading/towing talents and its seating capacity to good use.
You'll just need to make sure that draining the world's fossil-fuel reserves doesn't upset your political constitution. Either that, or find an oil baron who's single…