Toyota Japan could be building an affordable Land Cruiser Mini 4WD to target the likes of the Suzuki Jimny small off-road SUV, if reports are true. 
According to news from Japanese media outlet Best Car Web, a small 4WD with very similar styling to the incoming Toyota Land Cruiser Prado could be revealed next year with hybrid or pure electric power.
However, it's not the first time we've heard rumours of a small Land Cruiser-style vehicle, with previous reports indicating it could costs as little as $42,000.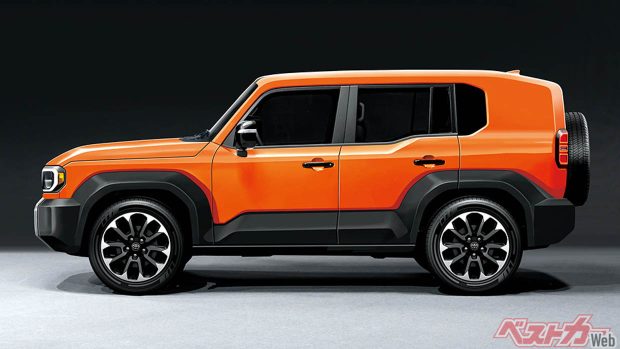 A Toyota Compact Cruiser EV Concept was revealed in 2021 with a lot of styling influence from the likes of the past FJ Cruiser (itself a homage to 'Cruisers of old) and the current Toyota Land Cruiser 300 Series. Design cues can also be seen in the 2024 Prado 250 Series.
Earlier this year when Toyota revealed the new Prado, a silhouette of what appeared to be the aforementioned concept, perhaps in a more production-ready form. 
Update: November 2023
The FJ Cruiser name isn't dead after all.
Toyota has officially filed for the trademark name 'Land Cruiser FJ' in Japan which could very possibly end up as the official name of the so-called Land Cruiser Mini.
The name Fj Cruiser was last used for the retro-styled Prado-based FJ Cruiser that was produced between 2006 and 2022, and sold in Australia between 2011 and 2017.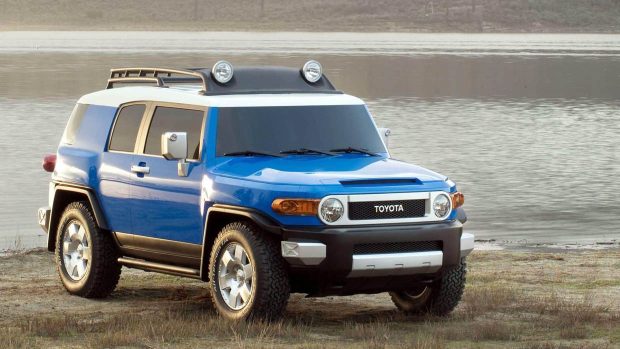 The FJ name is iconic within Toyota circles, and originated with the J40 Land Cruiser that was first produced from 1960 until 2001.
Based on the fourth-generation Prado chassis, the model was well regarded for its off-road prowess and indestructible nature.
But could the FJ name make its way to a rugged but small-sized future Land Cruiser? Several names have been floating around for the Suzuki Jimny competitor, such as Rankle, Compact Cruiser or simply the Mini – none have been locked in officially just yet, though.
Expect to hear more about the Land Cruiser Mini at the beginning of 2024, as Toyota rolls out more future products, both electric and combustion.
What will lie underneath the Toyota Land Cruiser Mini?
Reports from overseas indicate that the compact Land Cruiser could initially be hybrid powered, with a 1.5-litre turbocharged engine mated to an electric motor.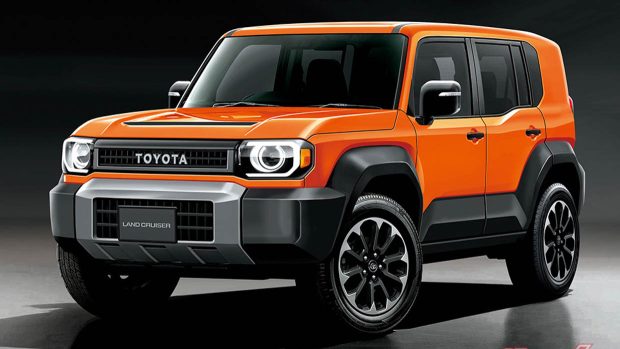 However, it's more likely that the Toyota Corolla Cross' 1.8-litre naturally aspirated or hybrid powertrains could be used instead. The RAV4 midsize SUV's engines could also be a consideration, with either 2.0-litre naturally-aspirated or 2.5-litre petrol hybrid engines available.
It's unclear just yet what platform the Land Cruiser Mini will ride upon, however reports from Best Car Web indicate that it could be a modified and shortened version of the TNGA-F frame platform that underpins the Land Cruiser 300 Series and even the Toyota Tundra and Tacoma models.
Originally it was thought that the TNGA-C platform, found underneath the likes of the Corolla, would be used as the base, though that seems less likely now.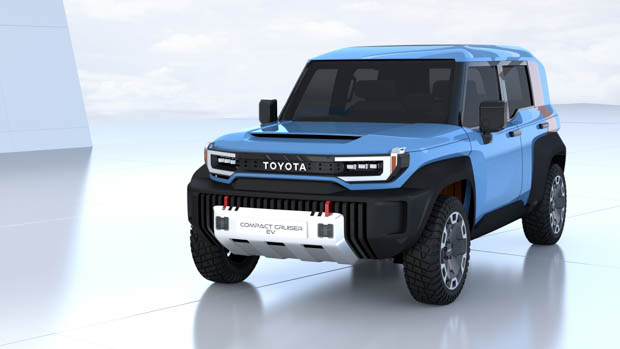 Another potential possibility is that the unnamed 4WD would sit on an all-new dedicated platform created as part of Toyota 2026 platform plans.
Dimensions for a more affordable Land Cruiser Mini could sit around 4400mm long, with a wheelbase of around 2600mm – very similar to the current Toyota Corolla Cross, however reports have also indicated it could be quite a bit taller than the aforementioned city-SUV.
What about a fully-electric Mini Land Cruiser?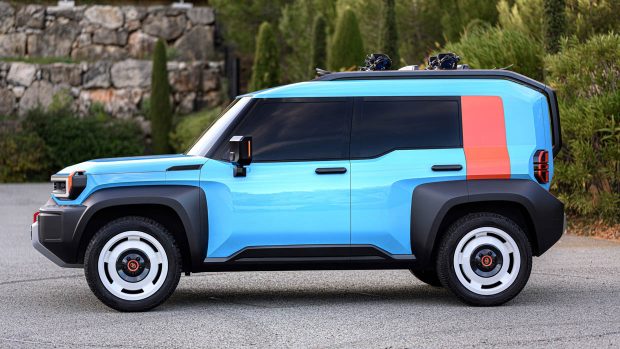 Best Car Web states that there is a strong possibility of a BEV (battery electric vehicle) variant at a later stage in the production cycle, which could ride on its own platform.
Ideally, a dual-motor electric setup could see the Land Cruiser Mini become a Suzuki Jimny killer, at least in a straight line.
It's possible we could see a glimpse of an off-road concept at the upcoming Tokyo motor show in Japan which is set to debut several upcoming models for the Toyota brand.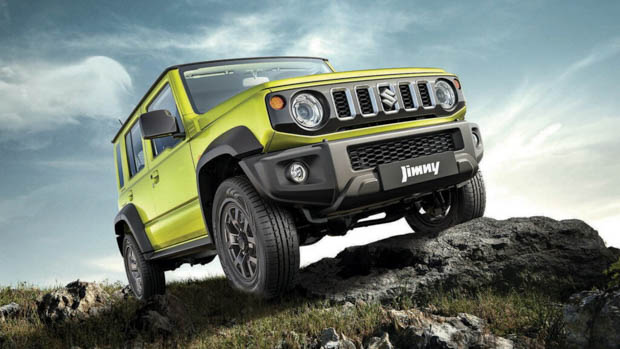 Best Car Web has stated that it believes the name of the mini Land Cruiser to be the Rankle Mini, which sounds pretty unlikely for our market, however we could see the return of the FJ name to the model, or even the J20 name from the mid 1950s.
Previous reports have also indicated that the mini Land Cruiser could be called the Land Hopper.
Expect more information to come to light early in 2024 along with further announcements about the new Toyota Land Cruiser Prado.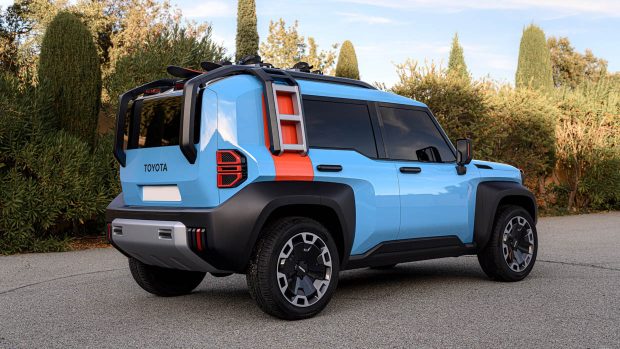 What will the Land Cruiser Mini compete against?
Sized much smaller than its bigger siblings, the Toyota Land Cruiser Mini will be positioned in a market almost of its own, however Toyota is likely to have the current Suzuki Jimny in its sights.
Small-sized off-roaders are popular locally, with the Suzuki Jimny selling a significant 4251 units so far in 2023, slightly more than the 4118 units sold by this time in 2022. A five-door Jimny is soon to be released locally.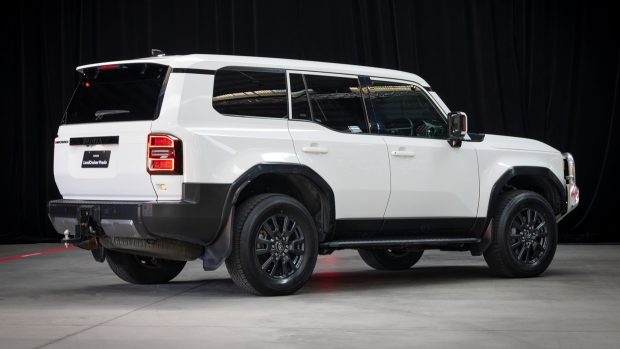 The majority of other light SUV cars in the segment are largely city carvers and not dedicated to off-roading.
Toyota could be playing the smart game by entering a relatively untapped market here and around the world with a new off-road focused small SUV.
How Chasing Cars would build a Toyota Jimny beater
In the looks department, Toyota's baby Cruiser in our eyes would be very similar to the Compact Cruiser concept and would retain the side roof ladder design. A moderate suspension lift would help make the car capable off the beaten path.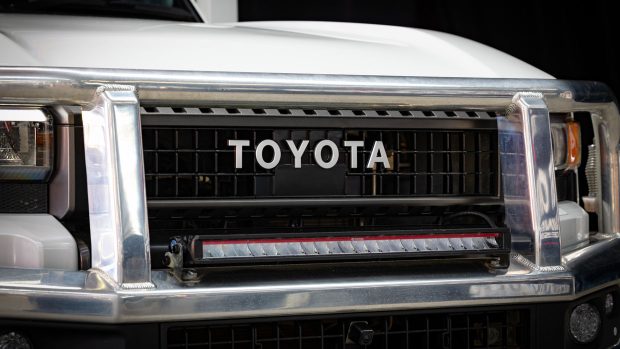 Built on a new electric platform with dual electric motors and around 180kW/350Nm, the baby Cruiser would ride on small 15-inch wheels, have chunky off-road rubber and have a starting price of around $45,000 before on-road costs.
A price of around four million yen, or AUD$42,000, has been previously rumoured by Best Car Web.
With those reasonably grunty electric motors and a kerb weight in the region of 1.7-tonnes the baby Land Cruiser, should have a towing capacity of around two-tonnes, enough to pull a reasonably sized camper trailer or boat.
We'd love to see a production version car in Australia by early 2025, or at the latest 2026 to coincide with Toyota's new electric platform debut.