Toyota will this week whip the covers off a concept version of a planned fully-electric Land Cruiser model. 
Dubbed with Land Cruiser SE – stylised "Se" by its maker – the fully-electric concept is a radical departure from traditional diesel- and petrol-powered Land Cruiser wagons.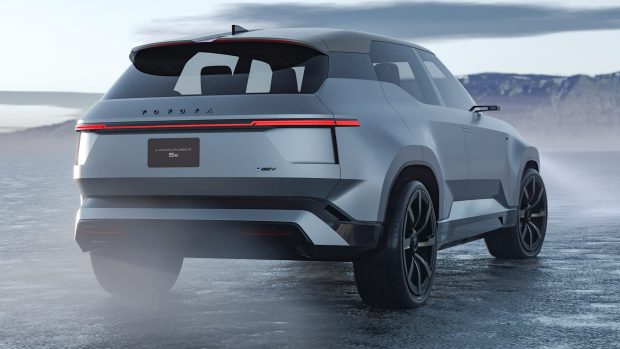 The electric Land Cruiser was a late, surprise addition to Toyota's concept reveals for the 2023 Tokyo motor show, announced in an 11th-hour press release alongside an electric Hilux-sized pick-up called the EPU.
The existing Land Cruiser 300 Series shares virtually nothing but spirit with the Land Cruiser SE: unlike today's body-on-frame model, the electric version uses a monocoque chassis.
Shifting to a more rigid unibody chassis would see the Land Cruiser join the ranks of the Land Rover Defender, the Range Rover and now-discontinued Mitsubishi Pajero in abandoning a frame design.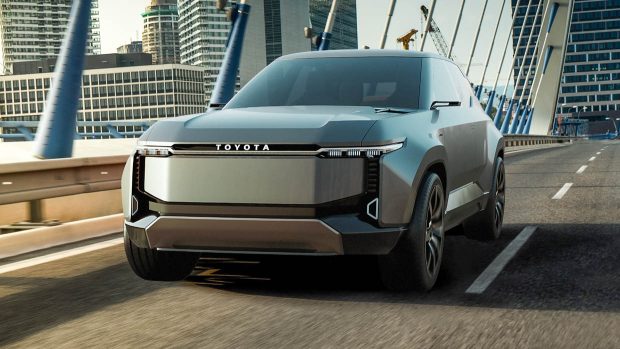 An electric Land Cruiser would be pitched against an emerging segment of BEV off-roaders. Overseas, this includes the Rivian R1S and forthcoming Mercedes-Benz EQG.
In a further break from tradition, the Land Cruiser SE adopts a longer wheelbase than the 'magic' 2850mm dimension found in today's models – it's extended here to 3050mm.
Overall length is 5150mm, which is more than 13cm longer than today's 300 Series, while the width is 1990mm and the height is 1705mm.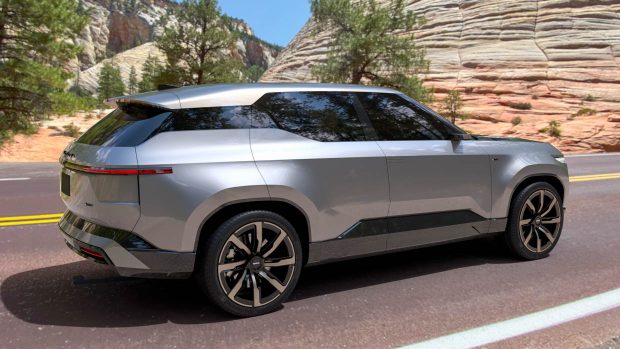 The concept, painted in bright silver, wears large wheels measuring perhaps 22 inches in diameter while the tyres appear to be primarily for on-road use.
Indeed, off-roading usage is relegated to also-mention status in Toyota's announcement of the Land Cruiser SE concept.
"Battery-electric vehicle quietness helps create a comfortable cabin space when driving in urban areas and other on-road situations," a Toyota media release stated.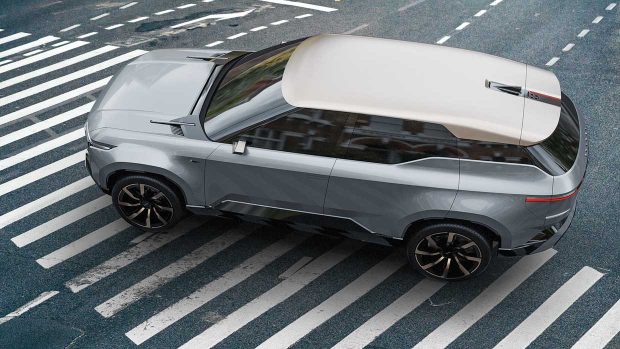 "[The] monocoque body also offers highly responsive handling and confidence in tackling rough terrain."
On-road and off-road range, usable battery size and efficiency were not referenced in the announcement.
For reference, the slightly larger Rivian R1S electric off-roader is available with battery packs ranging from 105kWh to 149kWh in size, providing a range of 372-645km.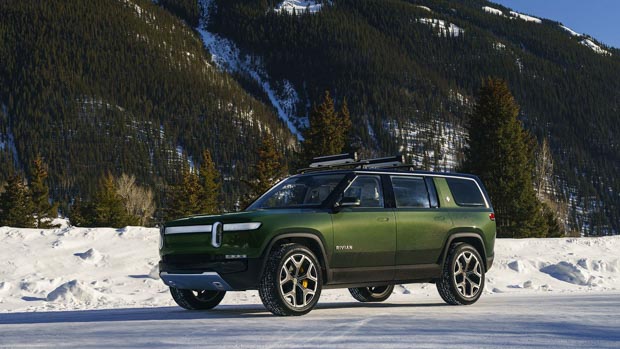 Toyota says the Land Cruiser SE is a three-row vehicle. It's unclear whether the D-pillar of the prototype vehicle is a window for wayback passengers.
Also at this week's Tokyo motor show, Toyota will show additional fully-electric concept models in the form of the FT-Se sports car and FT-3e midsize SUV, plus the Kayoibako small van and IMV-O compact ute.