Waiting lists lasting for years, uncertain arrival times and huge dealer markups on barely 'used' cars – getting hold of an in-demand Toyota has been a frustrating minefield for some Aussie customers.
Demand has massively outstripped supply on the likes of the Land Cruiser 300 Series and 70 Series, the RAV4, and basically anything sporting a hybrid badge from within Toyota's vast range.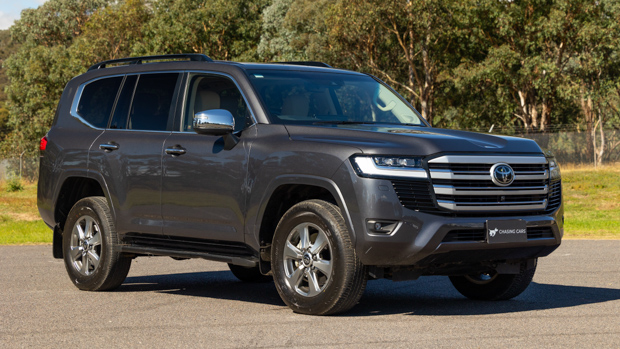 Dealer markups are a frustration to Toyota Australia head office, with some dealer behaviour a threat to the trust Australian buyers have in the brand.
"When we find this is going on, we take corrective action as best we can within the laws of this country," said Toyota Australia's VP of sales and marketing, Sean Hanley.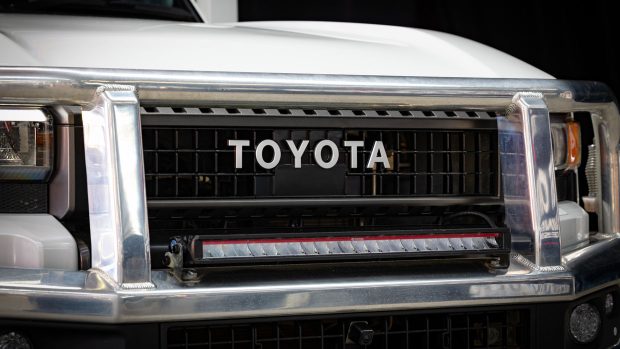 Legislation preventing anti-competitive behaviour restrains the degree to which carmakers who utilise franchise dealer structures – such as Toyota, Ford or Volkswagen – can prevent markups without facing legal sanction themselves.
Even so, a browse through used car classifieds reveal many 'used' Toyotas remain on sale at dealers with significant markups.
Markups over 40 percent at some Toyota dealers
Last year, we reported on dealers and private sellers offering 'used' Land Cruiser 300 Series examples with very few kilometres on the odometer at close to 30 percent more than their list price.
Entry-level GXLs were on average 33 per cent (or $36,000) over list, with $146,000 asked to get into this most basic of full-size Land Cruisers.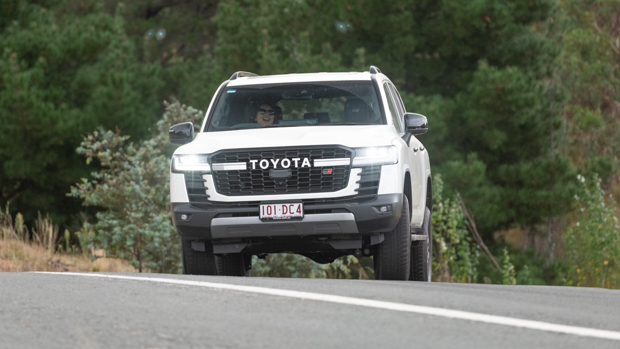 Thankfully, the problem looks to have eased for the 300 Series specifically since those times, but significant markups remain evident – and they've gotten worse on other Toyota models.
In the classifieds this week, we identified Toyota dealers selling 'used' LandCruiser GR Sports for just over $165,000 plus on-road costs. Kilometres travelled ranged from just 50km to a demo-like 1125km.
The list price for such a vehicle, bought new through Toyota, is $142,101 plus charges – meaning $165,000 is a markup of more than 11 percent.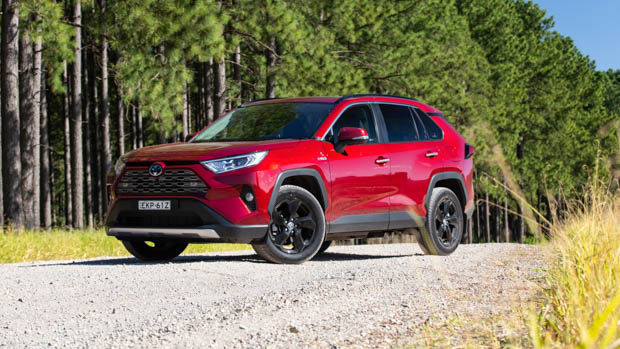 Private sellers, meanwhile, are asking up to $175,000 for their low-kilometre GR Sport 'Cruisers.
Another firm favourite, the Toyota RAV4 Hybrid, has for years seen demand outstrip supply – and punishing markups remain.
We've found dealers selling 'used' RAV4 Cruiser Hybrids for $75,990 (221kms travelled), $74,990 (71kms) and $72,667 (1945km). The model's list price, before on-roads, is $54,410, making the most severe markup a gouge of nearly 40 percent.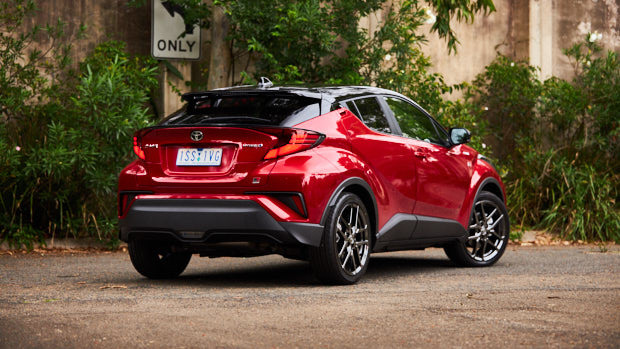 Toyota's C-HR small SUV – despite soon to be replaced with the next generation model – also suffers. We spotted a dealer selling a C-HR Koba hybrid (used, with 25km showing) for $53,990 – a markup of over 40 percent compared to its list price of $38,465
Such markups are, of course, not exclusive to Toyota and its dealers. It's been evident across numerous brands since supply disruptions during and after the Covid pandemic.
Threat to Australia's trust in the Toyota brand
Well aware of private buyers ordering in-demand cars to immediately flip for profit, Toyota Australia took the unprecedented step earlier this year of asking dealers to vet potential customers for its GR Corolla hot hatch.
Legally, there's little Toyota can do to prevent private buyers ordering and then immediately re-selling the car for thousands more when it arrives.
Dealers are a different matter.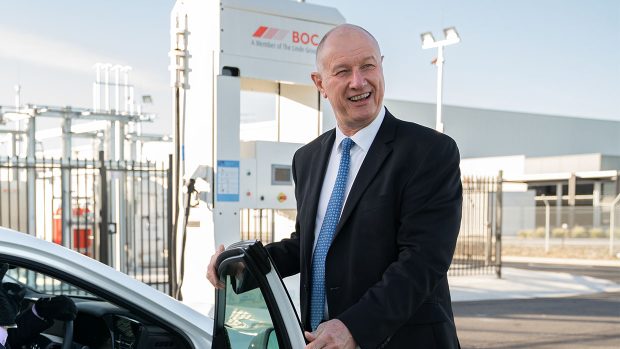 When asked about measures to prevent dealer price markups, Hanley said they were encouraging its dealers "to understand that [the Toyota brand] is built around trust. Our brand strength and the reason we're doing so very well in the market right now is because of that brand trust."
Hanley agreed it's a difficult situation but noted that Toyota Australia was restricted on what it could do under our country's trading laws.
"Once we advertise a new car with a driveaway price, which we're compelled to do in the Australian market, you cannot sell that new car above that price."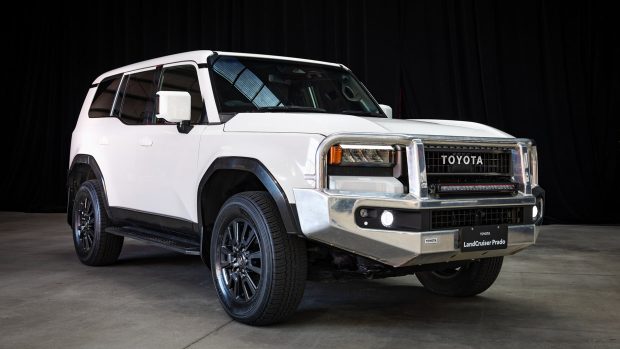 The 'new car' bit is key. To swerve this, lightly run-in or ex-demonstrator vehicles can be moved to a dealer's used car department. In other words, dealers could sell the cars to themselves – to sell once more as a 'used' car.
From a legal perspective, pricing is much harder to control and enforce if it's a used vehicle. But Hanley says there is change underway.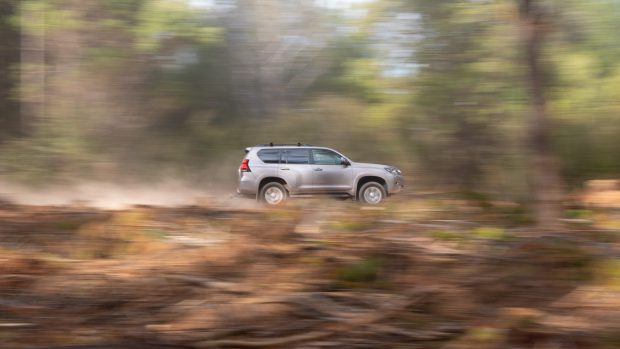 "We have just made other policies around demonstrators which will come to floor as well, which will help us eliminate [the new-to-used switch] situation."
Hanley made it clear not all dealers were operating in this frowned-upon way, and that the company had a "very, very strict standard for our dealer network."
What's the message to Toyota customers?
Mr Hanley said there was no need for its customers to pay over the odds for any Toyota model.
But when reported waiting lists for certain models stretches into the years, you can understand the temptation for buyers to pay a premium for a 'used' vehicle they could drive away immediately.
Hanley assured buyers they were better of waiting. "I can tell you that over the next six, 12, 18 months, they're definitely coming," he said of in-demand Toyota models.