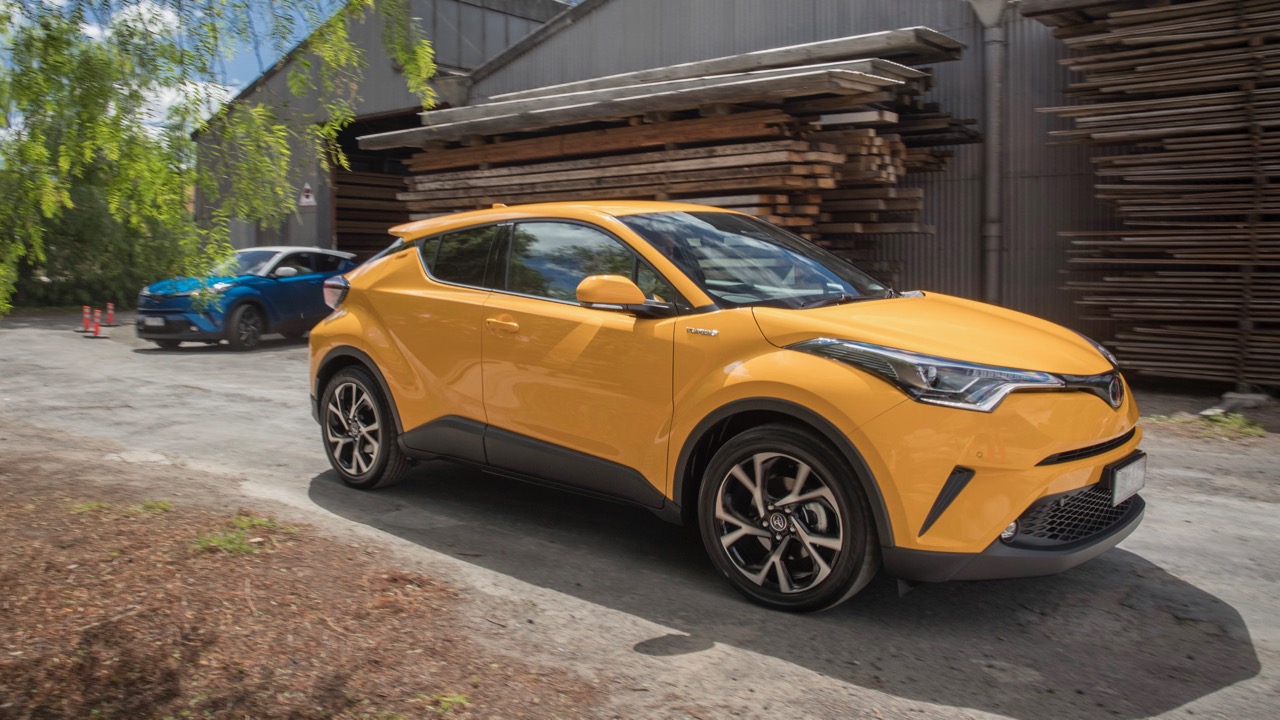 The 2017 Toyota C-HR is one of the most interesting Toyotas of the last decade. Not because of this small SUV's origami-esque coupe lines – though they're pretty cool. The C-HR is interesting because it represents a quiet, but very dramatic shift at Toyota towards building European-style small cars.
A small-displacement turbo petrol engine? Check. A balanced and super-rigid chassis? It's here. Premium materials right through the cabin? Sure. Toyota will even sell you a C-HR with a sweet manual gearbox at a trim level that comes with all the equipment you'd want.
That's no surprise: the C-HR was originally destined solely for European markets and was developed almost exclusively on Euro roads, from Italian autostrada to Germany's gruelling Nurburgring circuit. Built in Turkey and Japan, Toyota Australia was a late sign-up to take the C-HR – and as a result, just 6,000 will come here this year. That allocation will sell out quickly.
It was engineered and designed for Europe but the C-HR doesn't lose the benefits of being a Toyota: the interior is foolproof, running costs will be low and there's every likelihood the reliability will be bulletproof. And there are Japanese elements to this Euro-hatch: the aesthetics, for one, and the CVT automatic, for another. This is a good CVT – it's inoffensive until pushed. However, it remains dynamically inferior to a torque converter or double-clutch automatic.
The CVT is easy to drive and great to live with, though, and with the auto 'box the C-HR will be a great runabout: simple but funky.
However, buyers that really like driving will recognise the serious work that has gone into the C-HR. Toyota purposely delayed bringing this car to market – despite competitors like the Mazda CX-3 reaping immense sales – in order to ensure the C-HR rode on the company's new TNGA platform. The C-HR's chief engineer, Hiroyuki Koba, told Chasing Cars at the car's media launch that TNGA was key to transforming the SUV into a great, rather than good, car.
And after a couple of hundred kilometres at the helm, the C-HR's excellent ride quality, good handling and tight packaging all demonstrate that waiting for TNGA was a prudent decision. Only the Honda HR-V offers a similarly enjoyable driving experience, but packing a torquey, fun 1.2-litre turbo, the Toyota shades that highly-rated Honda.