Ahead of an official debut at next week's 2023 Tokyo Motor Show, Toyota has revealed a fully-electric urban van concept known as the Kayoibako.
Highly conceptual in nature, the Kayoibako is intended to be compact and modular. At just 3990mm in length, it is comparable in footprint to a Toyota Yaris hatchback but is markedly different in execution.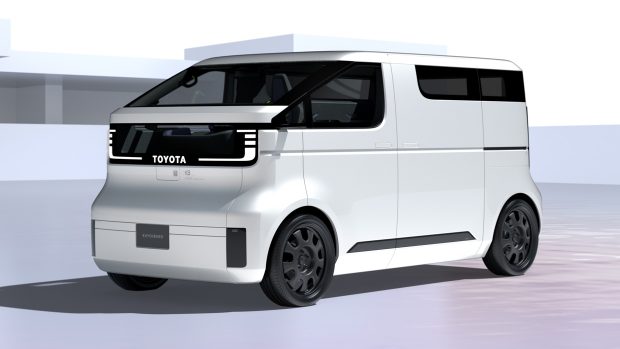 It's considerably smaller than other electric vans on the market like the Volkswagen ID Buzz.
Toyota describes the Kayoibako as "a concept BEV that embodies a mobility future with the freedom to lead the life you want, anywhere, anytime."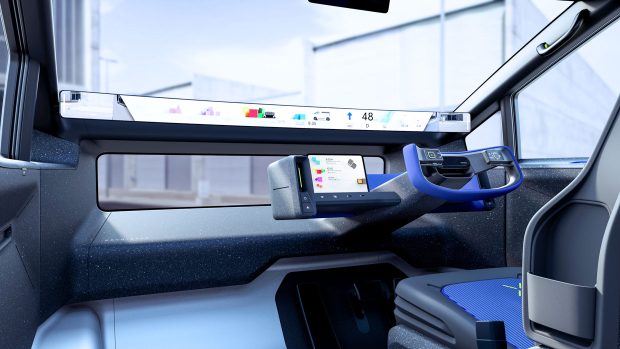 What that translates into is a modular vehicle concept that Toyota envisages will be suitable for a range of fleet and private customer use cases.
On the commercial vehicle front, Toyota suggests that the Kayoibako can be configured for greener last-mile deliveries than when using a combustion-powered van.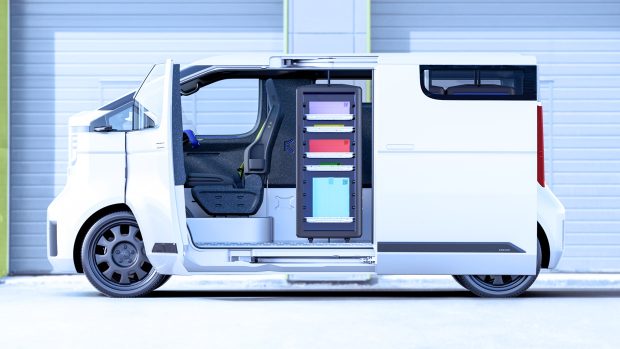 Fleet customers could also fit out the Kayoibako with additional seating for shuttle bus purposes, or it could be used as a mobile shop or food truck.
But there is a market for private customers, Toyota suggests, with a high degree of cabin configurability and a particular capacity to more easily accommodate wheelchair users.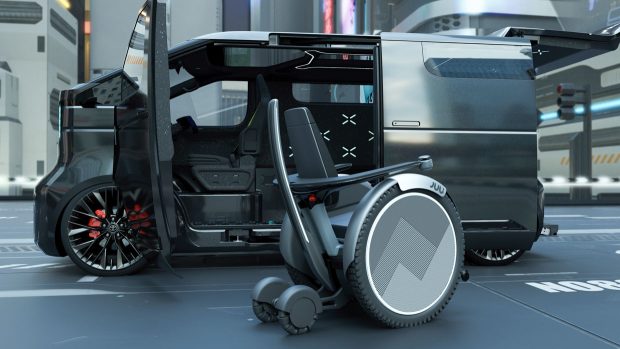 A Kayoibako adapted for this purpose is visible in photographs released by Toyota, and this blacked-out car also appears to wear a Gazoo Racing (GR) treatment with large alloy wheels.
Over its lifespan, a Kayoibako could achieve a range of goals as its interior is designed to be altered via changeable inserts. Cabin space is maximised by the especially long 2800mm wheelbase.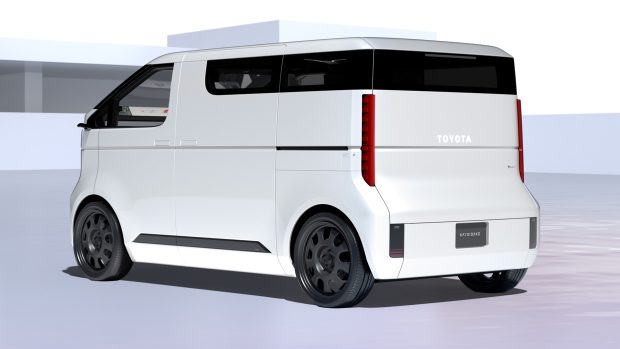 Vehicle-to-grid capability is understood to be a feature of the Kayoibako, enhancing its contribution to balancing the local electricity supply.
Extensive connectivity functionality would interlink any production version with local services.
At this year's Tokyo Motor Show, Toyota will also present a number of concept EVs that are considerably closer to production, including the FT-Se GR sports car and FT-3e SUV, plus an electric Hiace van.