A senior Toyota executive has reaffirmed that a "silent majority" of Australians do not want EVs at this stage.
Speaking with Chasing Cars, Toyota Australia vice president of sales and marketing Sean Hanley said those customers require a unique combination of long range, heavy towing capability and affordable pricing: a proposition no EV currently satisfies, the brand says.
"When you look at the lifestyle that Australians enjoy, we would say there is a huge market [of people for whom EVs are not suitable]," said Toyota Australia vice president of sales and marketing Sean Hanley.
Speaking to Chasing Cars at the 2023 Japan mobility show – where Toyota unveiled five new battery-electric models, plus an affordable, combustion-powered ute – Hanley provided examples of demographics for whom EVs don't yet work.
Toyota fears alienating majority if shift to EVs is too rapid
"Electrification is part of our strategy, but not all of it. Why? Because if you go to all of that today, you're going to essentially alienate a massive amount of the market in Australia because [electrification] can't do what they want it to do.
"Look at the mining and agriculture industries, look at who we respectfully know as the 'grey nomads'," Hanley said, referring to retirees who tow caravans long-distance, sometimes with a Toyota Land Cruiser four-wheel drive.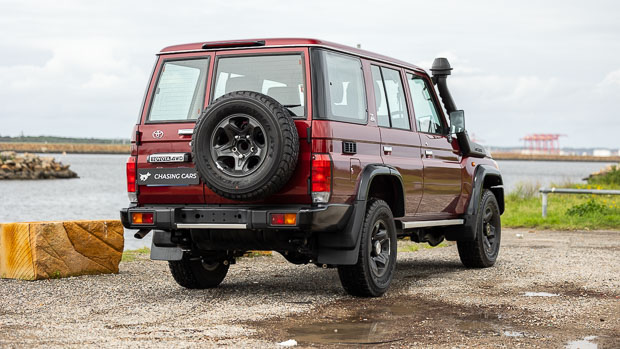 "Have a look at Land Cruiser sales. Have a look at Hilux sales. Have a look at Prado sales, and all [Toyota] SUVs," said Hanley. 
"There is a silent majority of Australians, who aren't necessarily speaking, who require these vehicles.
So far in 2023, Toyota has delivered 44,301 Hilux utes and 19,071 Land Cruiser four-wheel drives in Australia. That compares to 23,457 deliveries of the Tesla Model Y – the country's best-selling EV model, a midsize SUV.
Neither the Land Cruiser nor the Hilux has an electrified variant. However, Toyota will release hybrid versions of both the Hilux ute and the Land Cruiser by a target date of 2030.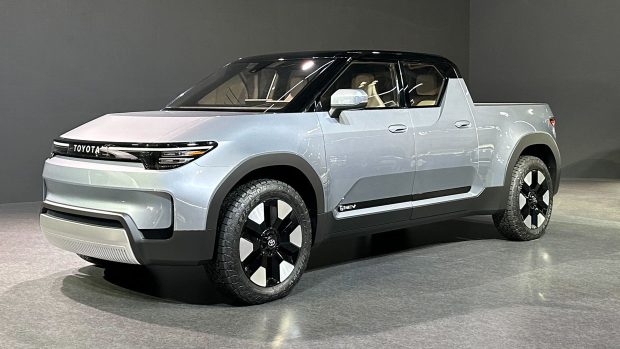 Further, Toyota used this week's Tokyo motor show to announce concept versions of a fully-electric Land Cruiser SE and the EPU electric pick-up, both of which are high on Toyota Australia's agenda to sell locally.
If the electric versions reached production, they would be sold alongside combustion-hybrid Land Cruiser and Hilux models simultaneously, offering customers different levels of capability, comfort, range and towing.
"Silent majority" have heavy-duty requirements, at least sometimes
"While electrification is accelerating, there is still a huge market of people who do need 700-800 kilometres of range, who do want to tow 3.5 tonnes, and who don't want to fear whether they will get home because there is no charging station – or no car that is affordable for them.
"It's not that they don't want one, but what EV is available for them? I don't know where that car is. I am not talking about a BEV that can do 100km while towing 3.5 tonnes.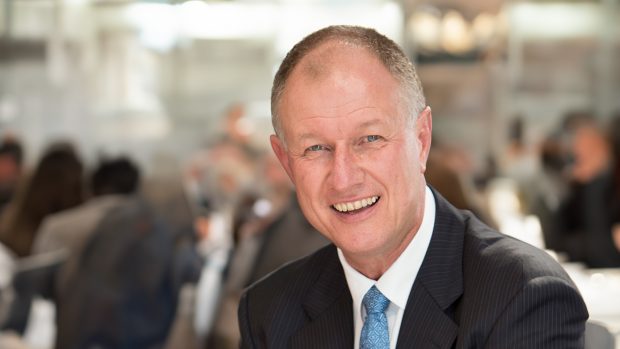 "I am talking about a BEV that can do 700 to 800km while towing, and recharge in five minutes.
"If you want an EV that's going to do 3.5 tonne towing for 700km, I'll tell you now, when it does arrive, it won't be cheap due to the huge battery and the weight.
"That is why it is much harder to electrify commercial vehicles than it is to electrify a passenger SUV," Hanley said.
Unless the car industry delivers a viable EV option with long range, high towing capability and reasonable pricing, Hanley foresees that Australians will keep their current cars for longer.
"Where are they going to go? All they are going to do is keep [the car] they have forever. And it would be a very, very game government that would start taxing [existing car ownership]," Hanley said.