Six-cylinder power will finally come to the Ford Ranger ute when it launches in next-generation T6.2 guise in Australia in mid-2022.
Unveiled in production form in Sydney this evening, the 2022 Ford Ranger gains an available 3.0-litre single turbo diesel V6 engine with expected outputs of 190kW of power and 600Nm of torque.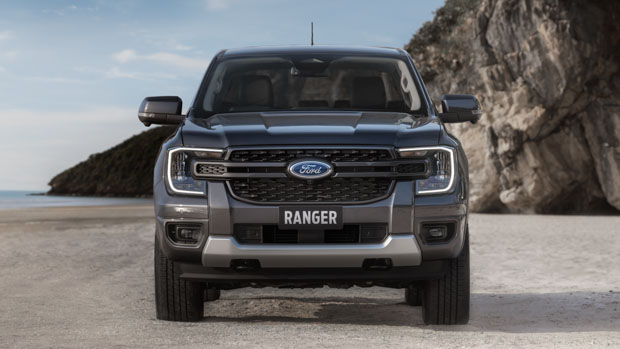 The 3.0-litre V6 has previously done service as a Power Stroke-badged diesel powertrain in Ford's American-market F-150 full-size pick-up.
It will give the new Ranger an engine that is likely to outmuscle the outgoing Volkswagen Amarok on torque while eclipsing the four-cylinder units used in rivals like the Toyota HiLux, Isuzu D-Max, Mazda BT-50 and Nissan Navara.
The engine was a product of Ford's partnership with PSA Peugeot Citroen, with the Lion powertrain last seen on a Ford in Australia as a 2.7-litre in the locally-made Territory SUV – but it has been used in 3.0-litre guise in a range of Land Rover and Jaguar cars sold in this country – brands that were once in Ford's fold.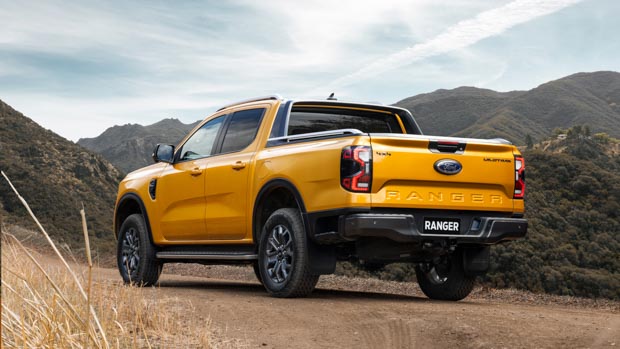 The diesel V6 will sit atop a range of diesel engines offered on the new T6.2 Ranger, with the six-cylinder powertrain paired exclusively to an upgraded ten-speed automatic transmission.
Ford's newly-developed automatic four-wheel drive system is likely to be standard on the Ranger diesel V6.
Pritika Maharaj, Ford's T6.2 Ranger program manager, said that when equipped with the diesel V6 the new Ranger "feels like a much bigger truck."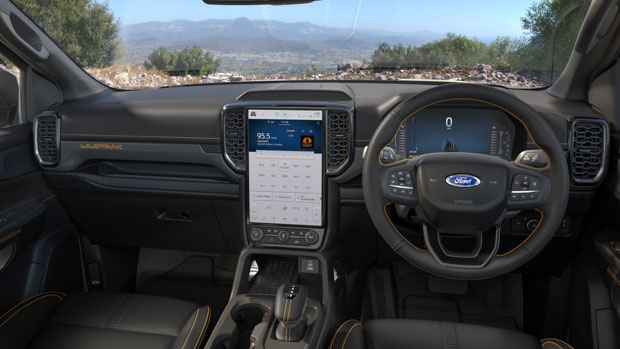 "It feels really tough in the sense that it's got endless power and torque, which is exactly what our customers wanted," said Maharaj.
"We are offering this engine specifically because some customers told us they want more power and torque when towing heavy loads or in extreme off-roading – the 3.0-litre V6 won't disappoint."
"It sounds different from the moment you press start. It is refined and tough at the same time, with effortless acceleration," she said.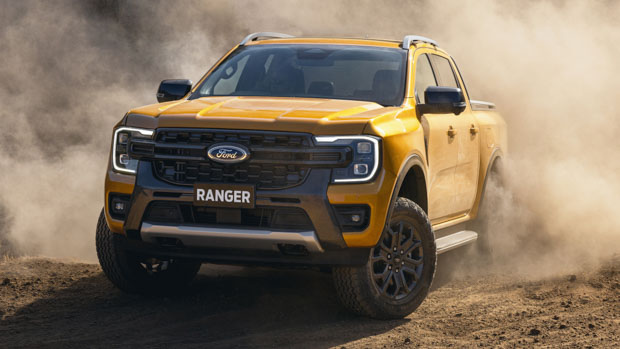 The T6.2 chief, Maharaj said that while precise power and torque is yet to be confirmed, "the V6 diesel Ranger will pretty much be in its own category in the midsize segment."
It is expected that the diesel V6 will also do service in the yet-to-be-revealed second-generation Volkswagen Amarok, which shifts to a platform-sharing agreement with the new Ranger.
Final specifications and specific outputs will be announced closer to the Australian release of the T6.2 Ford Ranger, which will occur in mid-2022.