Ford unveiled the second-generation Ranger Raptor today with the headline upgrade being the switch to the 292kW/583Nm 3.0-litre twin-turbo petrol V6 engine.
While the switch to the 'EcoBoost' V6 has brought on a significant bump in grunt, Australia's penchant for diesel engines may leave some disappointed.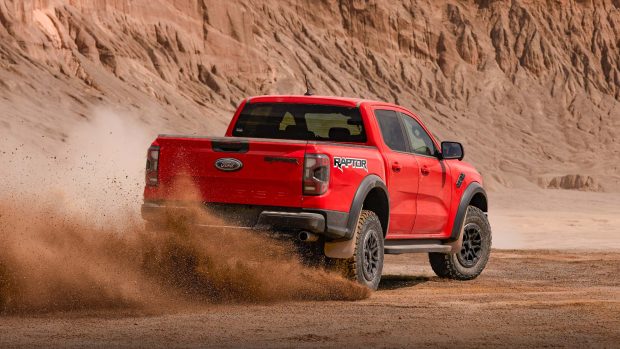 Read more about the Ranger Raptor here:
So why has Ford introduced a petrol V6?
The switch to a larger-displacement petrol engine came after the previous generation Ranger Raptor was often criticised for its use of a 2.0-litre twin-turbo diesel four-cylinder engine which offered adequate but not outstanding outputs of 157kW/500Nm.
While an upgrade was clearly in order, another rumoured option for the Ranger Raptor was the 3.0-litre single-turbodiesel 'Lion' V6 found in the core Ranger line-up, with outputs of around 190kW/600Nm expected.
Supervisor of the Ranger Raptor program Justin Capicchiano told Chasing Cars Ford ultimately picked the petrol V6 over an upgraded diesel V6 because it's what buyers wanted.
"Fundamentally, customers were telling us that that was what they want – especially from the Australian market – which is why we're going to solely offer that powertrain here," he said.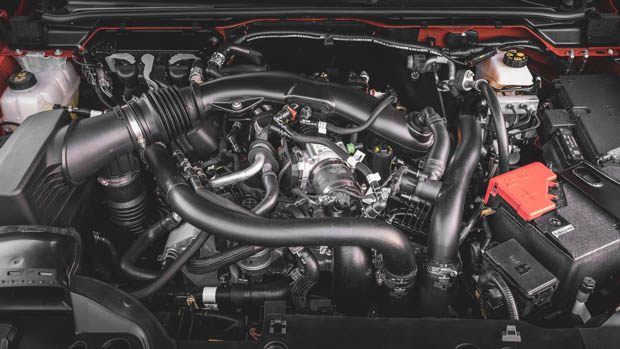 Mr Capicchiano also said there was a marriage of convenience between the petrol V6 and the T6.2 chassis, as both already coexist in the Bronco Raptor 4WD sold in North America.
"There were a lot of synergies that we're able to drive out of that platform family. So that was a good rationale for us," he said.
When asked if the switch to a larger petrol engine would have a significant impact on fuel economy, Mr Capicchiano alluded to a drop in efficiency by noting the outright range of the Ranger Raptor had decreased.
"We think that the expectation is, when you've got that much performance on tap, there is an expectation that range will be offset in its place," he said.
Ford will continue to sell the Raptor with a 2.0-litre twin-turbo diesel in various global markets where the cost of the ownership was a significant concern, but Ford has expressed no intentions to bring the old diesel four-pot to Australia where the new Raptor is expected to start from approximately $90,000.