Ford Australia has lifted pricing across the board for its MY24 Ranger pickup range.
Pricing has risen from between $200 and $1200 compared with MY23.5 versions. The price change affects vehicles built from August 2023.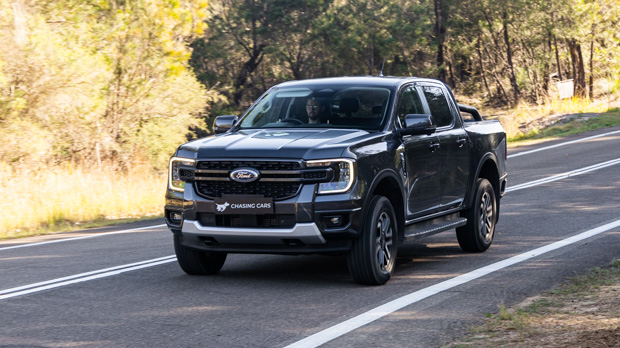 The Ranger now starts from the list price of $36,380 for the 4×2 XL single cab chassis 2.0L, topping out with the halo Raptor at $87,990 before on roads.
Much of the lineup incurs the more modest $200 rise. However, it's the V6 turbo petrol Raptor and variants fitting the popular V6 diesel engine where the $1200 increase has been applied.
There are no specification changes to the MY24 lineup.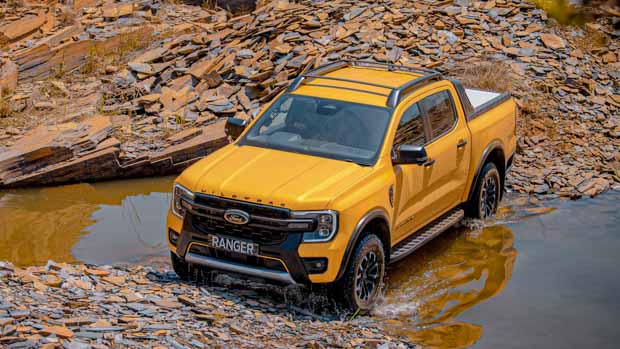 The only variant of the Ranger lineup not to cop a price hike is the recently announced limited-edition Wildtrak X, which remains unchanged at $75,990 before on roads.
Ford Australia currently offers 25 different Ranger variants for its MY24 lineup, including six 4×2 and 19 different 4×4 versions.
The range is essentially split between commercial-oriented XL, XLS and XLT grades, with more lifestyle-positioned nameplates such as Sport, Wildtrak, the just launched Wildtrak X, Platinum and Raptor at the pricier end of the stable.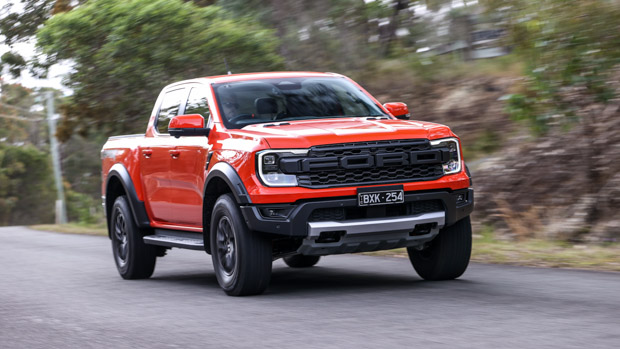 "The price adjustments are consistent with the evaluation of market conditions we regularly undertake across our product portfolio," a Ford spokesperson told Chasing Cars.
"[This] takes into consideration a number of different external factors such as currency and material cost considerations."
Read more on our Ranger lineup breakdown in our previous article.
Wait times still long for in-demand V6s
As reported recently, the Ranger is still subject to various wait times depending on the variant.
While there's reasonable supply and typically shorter wait times for four-cylinder versions subject to lower MY24 price increases, it's the in-demand V6 variants recently copping the stiffer hikes that remain subject to longer delivery delays.
Part of the rush on Ford's and rivals' vehicles has, according to Ford dealers, been strongly related to the closure of the federal government's $150,000 instant asset write-off on June 30 this year.
Our Chasing Cars investigation revealed that wait times are as low as "a month" for some four-cylinder stock, while longer wait times occur the further up the range buyers venture.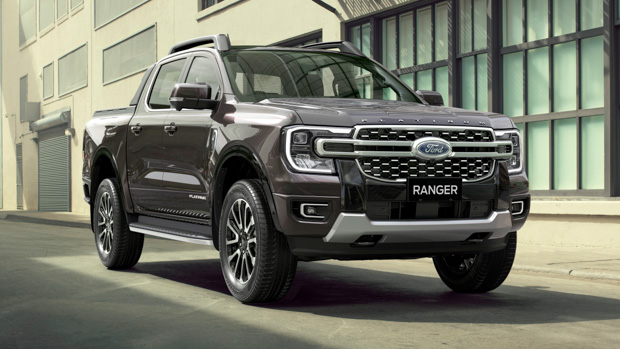 Ford Australia states that orders for the recently launched if "sold out" Platinum and the flagship Raptor wont be delivered until Q4 2024.
Meanwhile, delivery on the V6 Wildtrak dual-cab is expected in the first half of 2024 and significantly sooner for Wildtrak and new Wildtrak X version fitting four-cylinder engines.
Indeed, it was reported that buyers after the V6 diesel could find stock sooner dropping down to XLT grade.
That said, Ford Australia told Chasing Cars that the supply situation with Ranger is ever changing and that customers should contact their local dealerships when it comes to wait time on specific variants.
Ford Ranger 2023 MY24: prices in Australia
All prices listed are before on-road costs.
4×2 XL Single CC 2.0L single-turbo: $36,380
4×2 XL Super CC 2.0L single-turbo: $38,880
4×2 XL Double CC 2.0L single-turbo: $40,880
4×2 XL Double PU 2.0L single-turbo: $42,780
4×2 XLS Double PU 2.0L bi-turbo: $47,330
4×2 XLT Double PU 2.0L bi-turbo: $55,290
4×4 XL Single CC 2.0L bi-turbo: $47,480
4×4 XL Super CC 2.0L bi-turbo: $49,980
4×4 XL Super PU 2.0L bi-turbo: $51,880
4×4 XL Double CC 2.0L single-turbo: $48,480
4×4 XL Double CC 2.0L bi-turbo: $51,980
4×4 XL Double PU 2.0L single-turbo: $50,380
4×4 XL Double PU 2.0L bi-turbo: $53,880
4×4 XLS Double PU 2.0L bi-turbo: $54,930
4×4 XLT Super PU 2.0L bi-turbo: $60,490
4×4 XLT Double PU 2.0L bi-turbo: $62,490
4×4 XLT Double CC 3.0L V6: $64,490
4×4 XLT Double PU 3.0L V6: $66,390
4×4 Sport Double PU 2.0L bi-turbo: $64,990
4×4 Sport Double PU 3.0L V6: $68,890
4×4 Wildtrak Double PU 2.0L bi-turbo: $68,490
4×4 Wildtrak Double PU 3.0L V6: $72,390
4×4 Wildtrak X Double PU 2.0L bi-turbo: $75,990
4×4 Platinum Double PU 3.0L V6: $78,190
4×4 Raptor Double PU 3.0L petrol TT V6: $87,990