The Ford Ranger is showing no signs of slowing down in 2023 with new grades, accessories and an increase in supply on the horizon amid lengthy wait times in Australia.
Since the introduction of the new generation in August, the T6.2 Ranger has sold 47,479 units during the interrupted year but a sharp uptake in Hilux sales saw Toyota's popular ute lead the charge with 64,391 sold.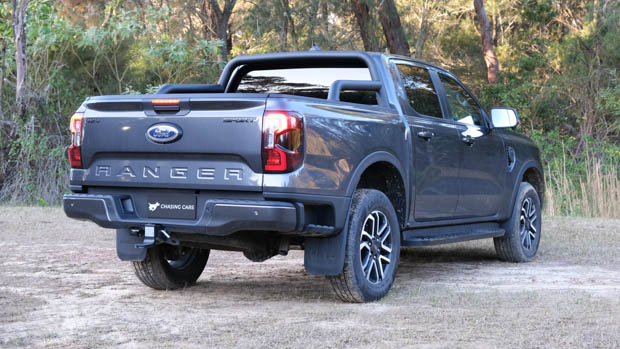 With the Hilux entering its ninth year on sale and Ford ramping up production for 2023, it will be interesting to see if the Ranger finally dethrones the Hilux as Australia's best-selling vehicle.
Meanwhile, Toyota is fighting back with the Hilux GR Sport that lands in the second half of 2023, while both Ford and Toyota will go into battle in the full-size ute space, with the launches of the American-made Ford F-150 and Toyota Tundra set to occur in Australia later in 2023.
Ranger production and supply set to ramp up in 2023
Demand for the new Ranger was intense in 2022, with over 17,000 orders placed before it even launched. In response, Ford Australia says it has been working hard to increase the amount of supply flowing into our shores.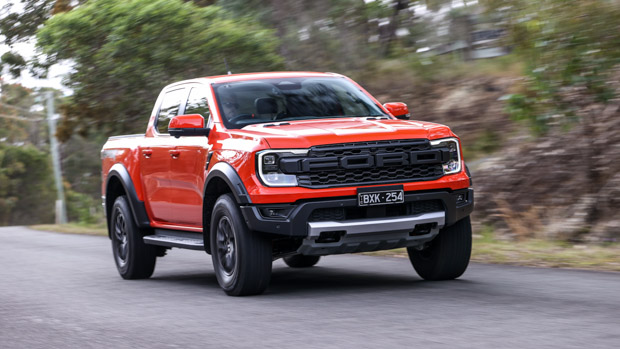 Ford Australia product communications and motorsport manager Ben Nightingale told Chasing Cars that the new Platinum grade would not delay existing orders.
"Ranger Platinum was part of our plan from the beginning, meaning the supply of other Ranger and Everest models will not be impacted as Ranger Platinum production was always managed in addition to the existing supply of V6 diesels," he said.
"Further to this, supply of V6 Ranger variants has strengthened and will continue to strengthen in 2023, along with the volume of vehicles fitted with Premium Packs as supply of these parts continues to increase."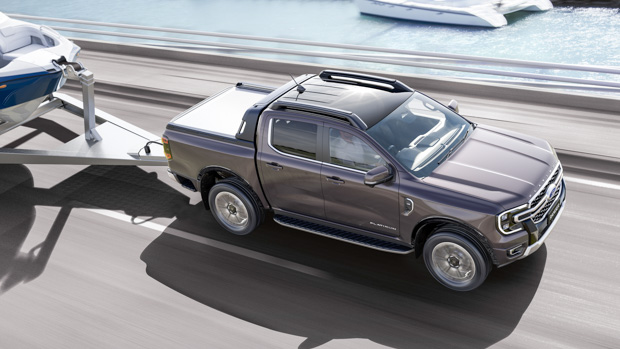 Production of the Ranger Platinum also won't kick off until April, with the first batch of customer cars expected to arrive in May.
"Customer wait times do vary depending on dealer, location and specifications, so we encourage customers to talk to their dealer about what's available," Nightingale added.
New Ranger Platinum grade set for Australian release in May 2023
The Platinum grade has long been a staple of the F-150 range in the US and now Australia has one of our own in the new-generation Ranger.
Priced at $76,990 before on-road costs, the Ranger is positioned as the flagship for those who don't need the firebreathing performance of the Ranger Raptor ($86,790), as more buyers look for luxury features on their hard-working utes.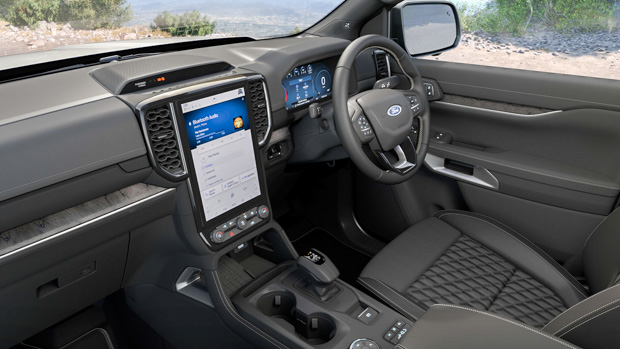 Scoring many of the same upgrades fitted to the closely related Everest Platinum SUV, the Ranger Platinum is offered exclusively with the 184kW/600Nm 3.0-litre turbo-diesel V6.
The exterior has been dressed in huge 20-inch wheels with a unique grille and inside buyers will find a full-width 12.4-inch digital driver's display, a heated steering wheel and seats trimmed in quilted leather upholstery.
The dash design is also borrowed from the Everest, rather than the Ranger, and the 12-speaker B&O sound system found in the Raptor is also adopted and the fill-size 12.0-inch touchscreen from the Wildtrak is carried over.
Other changes include a damped tailgate using a gas strut and Ford's clever flexible rack system – what's that you ask? I'll explain right now.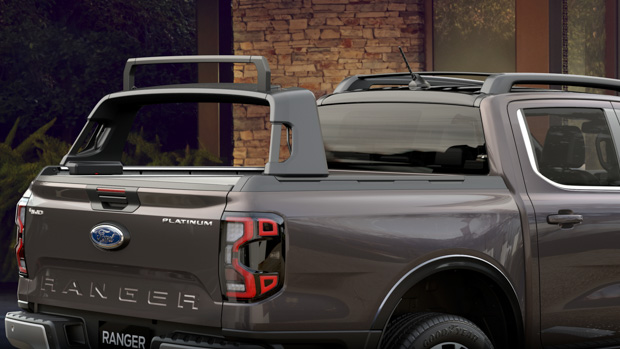 New Ranger accessories including 'flexible rack' system on the way
Late last year, Ford Australia announced that it would be rolling out its flexible rack system as an optional accessory for its Ranger lineup.
While at face value the flexible rack appears to be just a normal sports bar hugging the cabin, the bar can be slid up and down the tray using the in-built rails and can be moved by a single person according to Ford.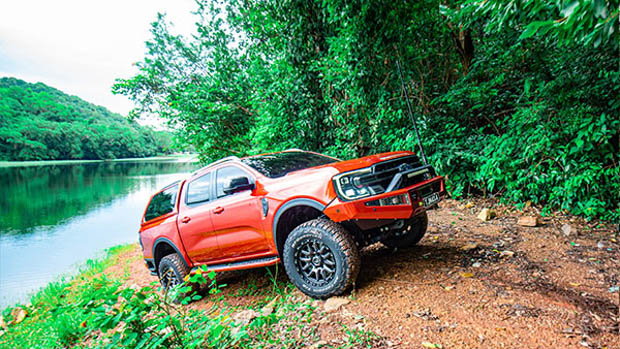 It also features a secondary bar within the frame that can flip up and work in conjunction with roof racks to secure long items such as a ladder. It's rated to carry 80kg while on the move or up to 250kg in a static setup.
But of course, the bulk of accessories will come from the aftermarket and there are many to choose from; with ARB continuing to expand its offerings and TJM recently unveiled its MY23 parts catalogue for the Ranger covering everything from bull bars to underbody protection, canopies and even upgrades suspension systems.
All in all, it looks to be an exciting year for the T6.2 Ford Ranger and rest assured this mainstay ute will be a constant presence in our coverage this year.