The 2022 Genesis G80 Sport is slated to bring a more athletic feel to the Korean luxury sedan and is set for an Australian release date in the third quarter of this year.
Currently, the G80 is available with two engine choices. One is a 2.5L turbo 'four with 224kW/422Nm, the other a 3.5L turbo V6 punching out 279kW and 530Nm. Genesis also offers passive or adaptive dampers depending on the model.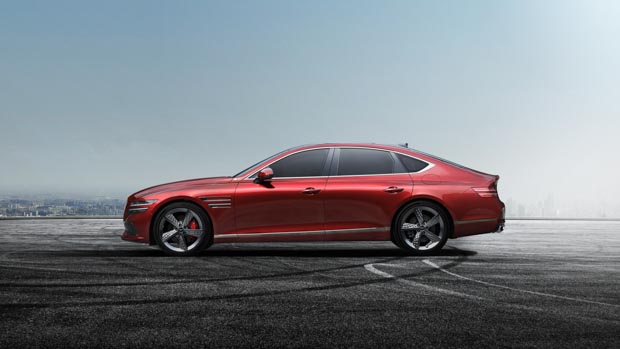 Regardless of your spec, the regular G80 is unashamedly focused on comfort. This has been critical in keeping it a regular favourite for high-class hire car drivers.
It's also one of the Korean sedan's major points of difference against stiffer counterparts like the Audi A6, Mercedes-Benz E-Class and BMW 5 Series.
Exact details about engines and suspension changes of the Sport will be revealed closer to its launch. However, we can assume Genesis will tweak the suspension settings for added control at speed.
How will the G80 Sport differ from the regular car?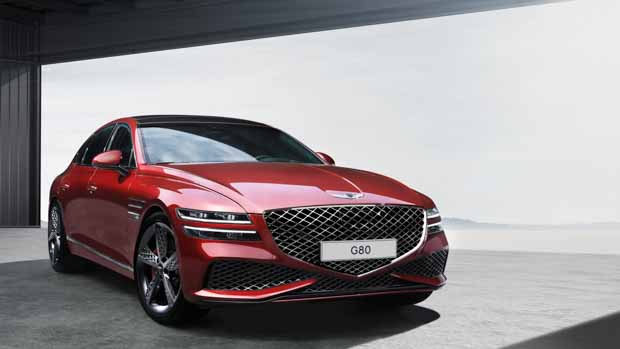 For a start, we know that the new G80 Sport will pack four-wheel-steering, which is one way Genesis will set it apart from the cooking range.
Some exterior cues demark this particular car as a Sport variant. That striking Cavendish red duco (named after a Canadian cliffside, not the professional cyclist) will be exclusive to the athletic variant.
The other differences are more subtle. The front bar, for instance, has a different lower section that appears more open. The mesh grille is now finished in shadow chrome to add some menace and the headlight surrounds blacked out to enhance the look.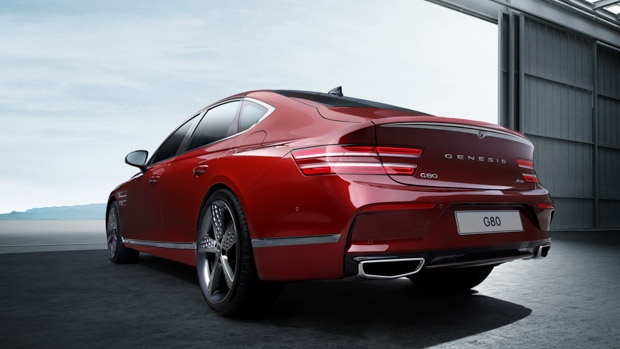 The Sport has a racier looking rear bumper at the back, but the treatment is subtle – less M Division, more M Sport in BMW terms.
There are a new set of 20-inch five-spoke alloy wheels with what Genesis calls a 'G-Matrix' pattern. We first spotted this wheel treatment on the GV80 large SUV.
Like the exterior, the interior of the Sport adds red. Specifically, Sevila red upholstery which is a more invigorating option than the usual tan, beige, black, and navy blue. There's also a racier three-spoke steering wheel, while black leather upholstery with red stitching is optional.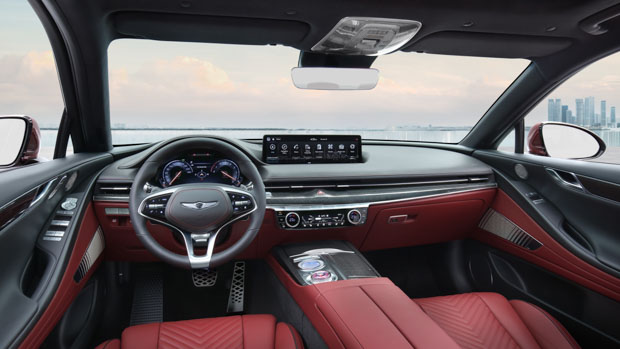 Genesis has yet to confirm further details such as engine choices, specification and pricing. We expect this information to arise closer to the G80 Sport's release in the third quarter of this year.