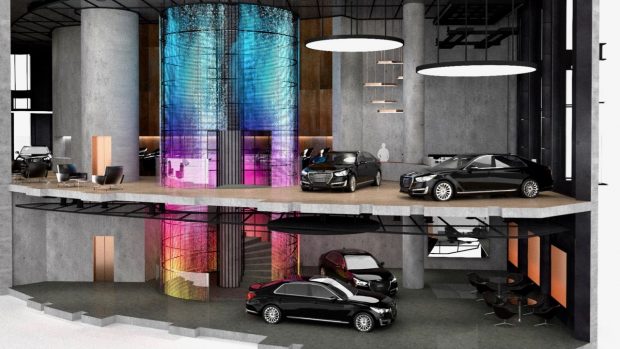 With a prominently-located retail store under construction in the Sydney CBD, a two-strong range locked down and servicing arrangements almost complete, progress is humming along for the launch of Genesis in Australia – an event now scheduled to occur by the end of the first quarter of 2019. That's sometime in March next year.
The local arrival of Genesis, Hyundai's luxury brand, has been repeatedly hindered by delay. When we sat down with the managing director of Genesis Australia, Peter Evans, this time last year, the launch was projected for April 2018. Midyear, that was knocked back to December before slow progress with the opening of the brand's first outlet forced a further pushback to March 2019.
This second delay should be the last, Mr Evans told Chasing Cars this week at a private Genesis event in Sydney. "We don't want any more delay," Evans said. "I've got to be one hundred per cent confident that we'll open by the end of the first quarter [2019]."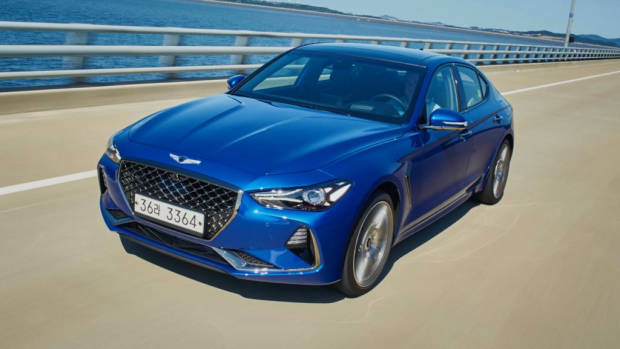 The Genesis G70, one of the two launch models for the brand.
A year ago, a major sticking point was that senior executives within the Hyundai Motor Company still had not resolved the question of whether Genesis cars would be sold in Australia through dedicated dealers, or whether sales would continue through the existing Hyundai network, which sold a sedan called the 'Hyundai Genesis' from 2014 to 2017.
That question was resolved in the autumn of 2018, with the choice being that a premium brand needed its own set of stores. A dedicated Sydney 'Brand Store', as Genesis outlets will be known, will be first to open in March 2019, followed by a similar arrangement in Melbourne – and Brisbane afterward.
The decision to pursue a small number of very premium, dedicated retail stores was driven in part by leanings from the prior sale of the Hyundai Genesis sedan. Mr Evans said that only about 13 Hyundai dealers that sold the first iteration of the Genesis "actually sold cars" while the other 15 that stocked it did not. This experience has also tamed volume expectations, which were not disclosed but are understood to be realistic for a new brand.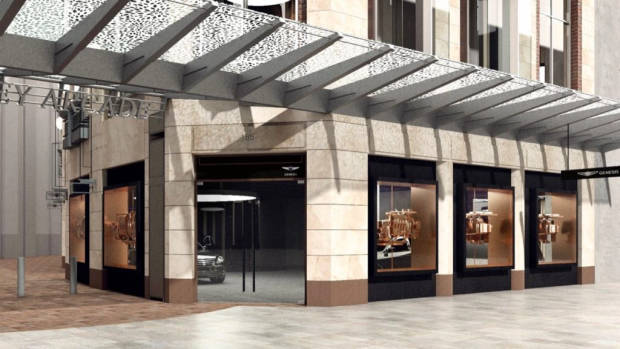 A rendering of the frontage of the Genesis Sydney Brand Store.
A small number of Australian automotive outlets, including Chasing Cars, were given the opportunity to inspect progress toward that goal first hand this week in Sydney. The first Genesis store is under construction on Pitt Street Mall, one of Sydney's prime shopping districts. On the mall-facing corner of the Sydney Arcade, the Genesis Sydney store has taken over a lush two-storey space from former occupants Oroton and Billabong.
Donning hard hat and construction vest, Mr Evans led an extensive tour of the construction site. It is clear that Evans, an industry veteran who previously headed up marketing at Lexus, is taking a direct approach to project management on Pitt Street Mall, demonstrating an extremely detailed knowledge of the planning, compliance, design and fitout elements of the build.
Completion of the Sydney store will represent Genesis' debut in to the local market. Fitting for a brand entering the luxury segment, the space is generous, measuring 558 square metres over a mall-facing ground floor and sprawling upper level that will house a life-size, six-by-three metre car configurator, and physical car doors that demonstrate colour and interior finishes to potential customers in physical form.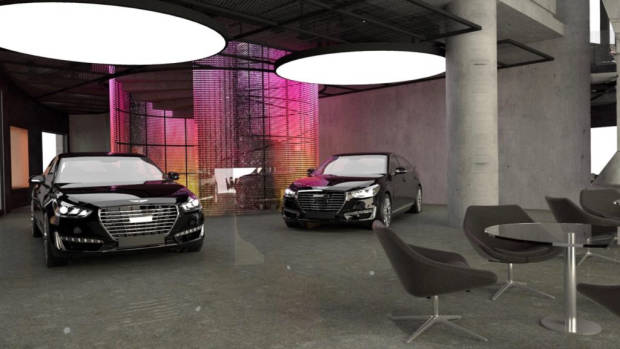 The Sydney store's second floor will be accessed by way of a new spiral staircase – replacing a current spiral unit that wasn't quite right – wrapped in an LED 'light tube' that requires so much energy that the entirety of the building (that also includes Telstra's head offices) required repowering.
Negotiations are well underway in Melbourne for the second Genesis brand store. Mr Evans told Chasing Cars that he has narrowed his list down to three candidates, with at least one being located in a prime CBD location like Bourke Street Mall. However, Evans is also tossing up a space in the premium Chadstone shopping centre in Melbourne's well-heeled southeastern suburbs. The brand has been offered room in Chadstone's renovated lifestyle store section and has about a month to decide whether they will head to the mall.
After the Melbourne store is up and running, the next capital to receive a Genesis store will be Brisbane. Brand executives would not comment on plans for Perth, Adelaide, or other locations at this time – except to say that once the Sydney store is open, interstate customers will be able to organise a test drive online. Cars will be on fleet in other states and will be able for customer assessment.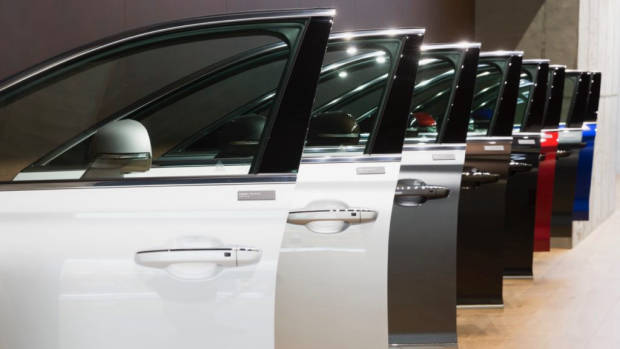 Physical car doors will demonstrate colour and interior trim.
In Sydney, within this post-industrial space punctuated by polished concrete and simulated rusted steel elements, there will be space for seven cars, with a hoist delivering cars to Level Two. Initially, though, only five vehicles will be displayed, leaving room for the critical arrival of the first Genesis SUV in 2020. At launch, the Korean brand will have two sedans on offer.
The Genesis G70 is a small luxury sedan that will compete with the BMW 3 Series. The rear-drive G70 has been received strongly in the United States, offered with a 185kW/353Nm two-litre turbo four-cylinder petrol, or a 272kW/510Nm 3.3-litre twin-turbo V6 petrol shared with the Kia Stinger.
A big brother to the G70, called the Genesis G80, is a refreshed version of the 'Hyundai Genesis' that mainly sold to hire car operators in Australia over a three year period that ended in October 2017. The G80 will only be available here with a 232kW/397Nm 3.8-litre naturally aspirated petrol V6 and competes with the BMW 5 Series.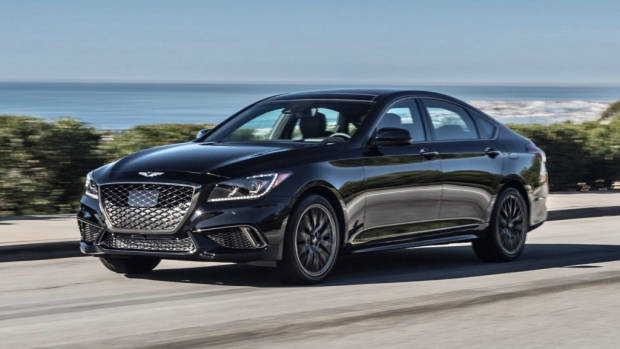 The larger of the two launch vehicles, the Genesis G80.
Pricing will be competitive but Mr Evans repeated a similar mantra to our conversation a year ago – that the differentiating factor for Genesis will be more about customer experience than product. "Product is still important – but everybody now has autonomous emergency braking, lane keep assist, five-star safety. Therefore, what becomes the differentiator is customer experience – and perhaps style."
Four out of the seven required Sydney store staff have already been recruited – and they're predominately from luxury retail backgrounds. Only the store manager has worked in automotive; the other staff were picked for their diverse CVs that listed high-end experience in five-star hotels, luxury fashion and prestige wining and dining. There is a Chinese-speaking staff member, and Evans would be keen to recruit an Arabic speaker, noting it is Australia's second most commonly spoken language.
Mr Evans was enthusiastic to describe what he sees as a luxurious retail process: the chopping and changing of regular dealership interactions won't be present at Genesis. Instead, "the first person [a customer] meets is their contact for the life of their ownership cycle, and becomes their personal concierge at Genesis."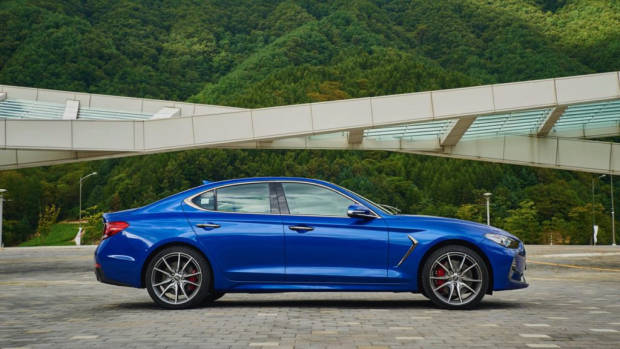 Making life as easy as possible for customers is key, Evans says. "It will be about what is convenient for the customer. We will be seven days a week in terms of sales and service. For test drives – do you want half an hour around the block? Do you want two hours? Do you want a whole day? Or a weekend test drive?" In fact, if a customer particularly wants one, Evans says Genesis will be happy to provide a week-long immersive test drive.
Walk-ins to the Sydney store will be able to test out a fleet of city-based G70s and G80s that will be stored in the carpark of the nearby Westin Hotel. However, the real focus for testing will be a mobile fleet that can be brought directly to a customer's home, office, or other convenient location.
Interstate and regional customers will at first be assisted by staff from the Sydney store, either online or by telephone. Brand executives confirmed that local support will be available in other Australian cities for test drives, delivery, and servicing, from launch.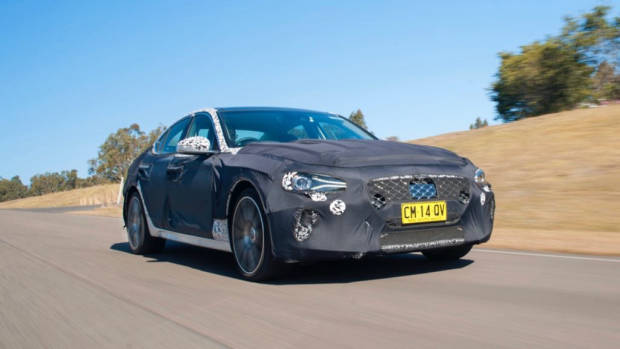 Both Genesis launch vehicles have undergone Australian dynamic tuning.
Servicing will pick up on the model made successful in Australia by Lexus, whereby customer cars will be picked up and returned to the customer to their home, office, or other convenient location, with a loan car provided. Not only that, but Mr Evans says he wants customers to receive a short video briefing from the "master service technician" when the customer's vehicle is returned, post-service.
Evans has trodden the breakout luxury brand path before at Toyota, which brought premium marque Lexus to market in the early 1990s. But he's bullish about the prospects for Genesis here. "We're not ashamed to be a division of Hyundai – in fact, we're quite proud of it," he said. "Thanks to Samsung, LG and the like, Korea is known as a source of high-tech product and is universally accepted."
"The Koreans have an open culture, they are very pragmatic hiring people like [ex-Bugatti designer] Alexander Selipanov and [ex-BMW M boss] Albert Biermann, and I'm confident we have a global perspective."
Time will tell whether that global perspective translates into luxury car sales in Australia – but the first step on that road will be finishing the Sydney store, and getting the first two models in front of buyers.