Australian crash safety authority ANCAP has awarded the Genesis GV80 large SUV and the G80 large sedan a five-star rating in its latest round of testing.
Unlike many of their rivals, the GV80 and G80 were tested under the latest ANCAP safety protocol that requires the fitment of a centre airbag and a number of crash prevention systems in order to qualify for the top rating.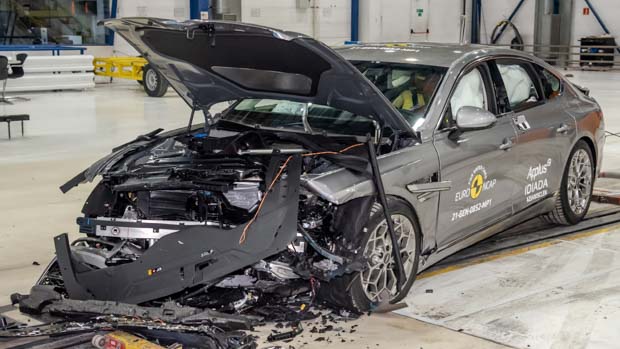 Testing showed the GV80 performed particularly well during side-on collisions with poles, where the large SUV was able to effectively protect both adults and children in the crash.
ANCAP also gave the GV80 full marks for front passenger protection during the particularly dangerous frontal offset crash test, though it noted that its 'aggressive' design as a taller and heavier vehicle posed more of a risk to other vehicles on the road.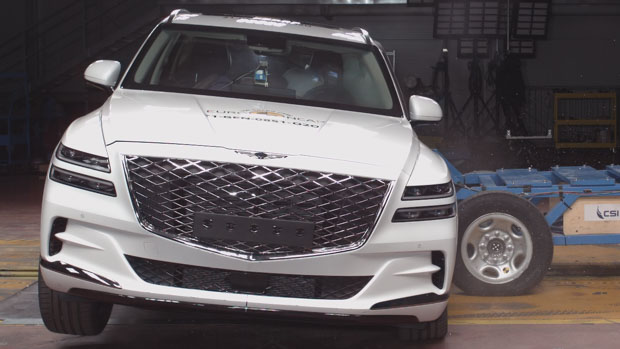 The shorter and lighter G80 also performed well in side-on collisions and managed to keep rear passengers safe with its rear-cross traffic alert system, while the AEB with junction detection helped it avoid an oncoming collision.
The latest testing will enable Genesis to argue to customers that the GV80 is a safe car, with major rivals such as the BMW X5, Mercedes-Benz GLE and Audi Q7 all sold with a five-star safety rating, although they were not tested within the latest protocol.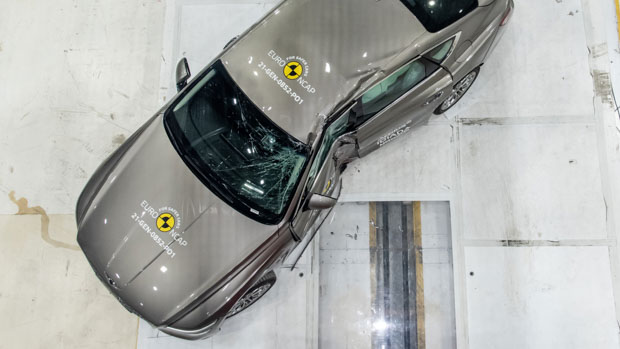 Likewise, the G80's rivals in the BMW 5-Series (520d only), Mercedes-Benz E-Class and Audi A6 have all received a five-star rating, and also not under the latest test protocol. 
Genesis has previously only crash-tested the pre-facelifted G70 midsize sedan with the incoming GV70 midsize SUV yet to be tested locally but will be tested but the European crash safety authority later this year.