Genesis has trimmed its GV70 and GV80 SUV ranges for the 2024 model year, while increasing prices by $2000 for the remaining grades despite no specification changes.
The 2024 GV70 medium SUV will no longer be available with a 2.2-litre diesel engine following low take-up. Its turbocharged 2.5-litre and 3.5-litre petrol engines are now the only options.
The 2024 GV80 large SUV drops rear-wheel-drive and its entry-level 2.5-litre turbocharged variants, leaving the choice of 3.0-litre turbo-diesel or flagship 3.5-litre turbo petrol.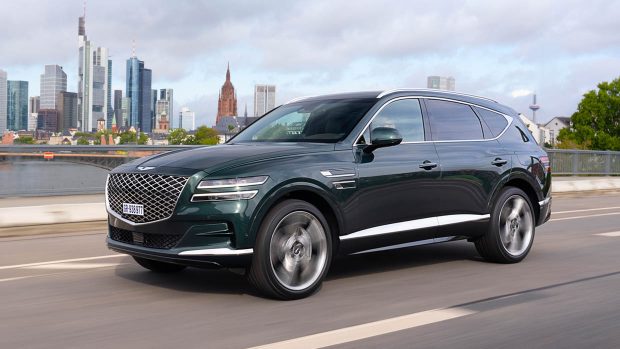 Cheapest entry into a GV80 will now be over $15,000 higher than before.
Genesis Australia says rationalisation of the 2024 model year line-up is there to "reduce complexity" and is "a step towards electrification of the Genesis range."
The luxury Korean brand has previously said it hopes to phase out combustion cars by 2030.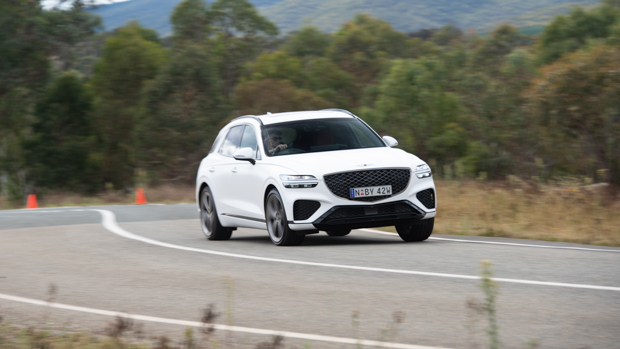 In Australia, it currently sells full electric versions of its GV60 small SUV, GV70 medium SUV and G80 large sedan.
GV70 now petrol and electric only
The GV70 mid-sizer is Genesis' best-selling offering, but its $72,888 (plus on-roads) diesel model has struggled to find favour. While dropped for 2024, existing customer orders will be fulfilled.
Entry-level remains the 2.5T with 224kW/422Nm 2.5-litre turbo petrol and rear-wheel-drive, but its price is up $2000 from $68,500 to $70.500 plus on-roads.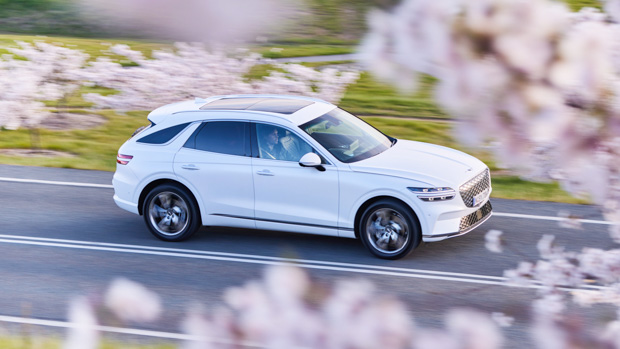 An all-wheel-drive GV70 with the same engine climbs from $70,900 to $72,900 plus charges.
Flagship combustion version 3.5T Sport retains its 279kW/530Nm 3.5-litre six-cylinder turbo petrol and all-wheel-drive, and rises by $2030 from $83,070 to $85,100 plus on-roads.
Adding a Luxury Package costs $11,500 for the 2.5T variants and $7100 the 3.5T Sport.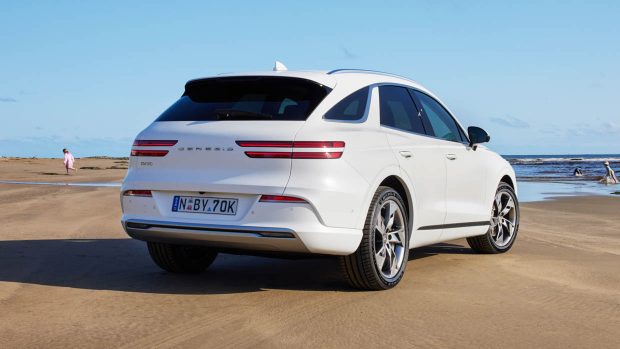 A Sport Line Package is included on the 3.5T Sport but is a $4500 option for the 2.5T cars. Luxury and Sport Line packages combined costs $13,500 extra, while Matte paint's an additional $2000 on all models.
There's not yet word on any price or specification changes for the Electrified GV70 Performance for 2024, currently from $126,475 plus on-road costs.
GV80 now AWD and six-cylinder only
Befitting its huge dimensions, the GV80's four-cylinder 2.5T petrol engine option's been dropped.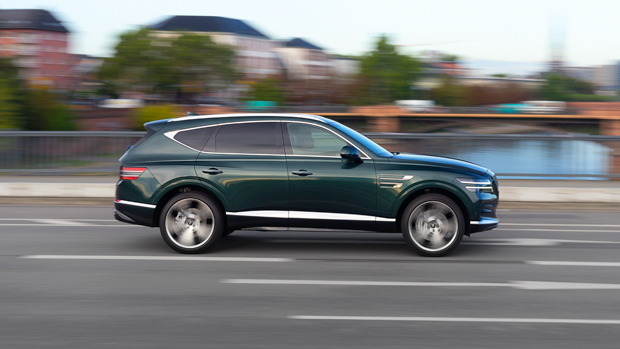 With rear-wheel-drive only offered on this model, 2024 GV80s will be exclusively all-paw.
It also means entry fee into a GV80 climbs from $90,670 to $105,700, plus on-roads.
With the 2.5T gone, the AWD 3.0D with 204kW/588Nm 3.0-litre six-cylinder turbo-diesel is the cheapest offering, the grade climbing $2030 from its 2023 price.
The GV80 3.5T Sport shares the GV70's 279kW/530Nm 3.5-litre six-cylinder turbo petrol and all-wheel-drive, and its price is also up $2030 from $108,170 to $110,200, plus on-roads.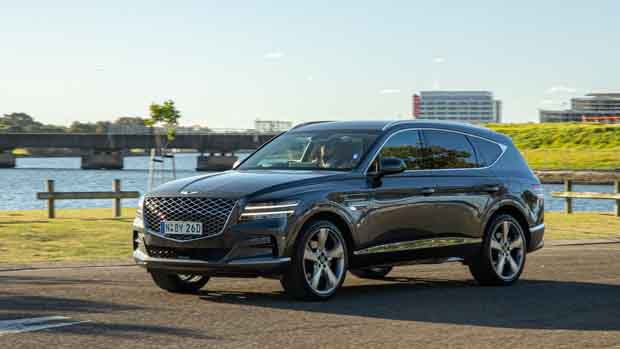 Luxury Package on both costs $10,500; a six-seat Luxury Package version is $13,500, and Matte paint a further $2000.
All Genesis models come with complimentary scheduled servicing and roadside assist for the first five years/75,000km.
Genesis GV70 and GV80 2024: price in Australia
GV70 2.5T RWD: $70,500 (+$2000)
GV70 2.5T AWD: $72,900 (+$2000)
GV70 3.5T AWD Sport: $85,100 (+$2030)
GV80 3.0D AWD: $105,700 (+$2030)
GV80 3.5T AWD: $110,200 (+$2030)