Arriving in Australia come December—accompanied by the new turbocharged addition to the mid-size Lexus GS lineup—the updated Lexus LX570 brings a comprehensive facelift to the brand's full-size truck.
Comprehensive it may be, though changes to the LX570 are mostly skin-deep: mechanical updates are limited to the switch to an eight-speed automatic gearbox from the previous model's six-cog unit. The transmission remains connected to a 5.7-litre petrol V8 continuously turning all four wheels.
Aesthetically, the LX570 represents Lexus's salvo into the intensifying 'intimidation war' that is breaking out in luxury SUV styling studios. With buyers in this sector favouring imposing vehicles with aggressive appearances, designers are increasingly turning to consciously garish designs like those worn by the Infiniti QX80.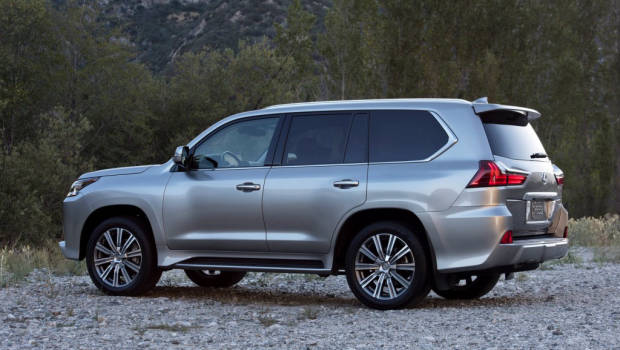 Unlike the largest Infiniti, the Lexus isn't purposefully ugly, but this most dramatic interpretation of the brand's Spindle Grille feature does wade into the intimidating.
Visual flair is boosted further by the addition of sequential turn signals, borrowed from the Audi school of light design.
Only the doors and roof remain, carried over from the previous shape.
The LX570's interior has been overhauled, with a dramatic shift away from the current car's cabin which shares many similarities to the Toyota Landcruiser 200 on which it is based. The LX will be differentiated by a more bespoke look framed around a central 12.3-inch tablet with a central touch controller.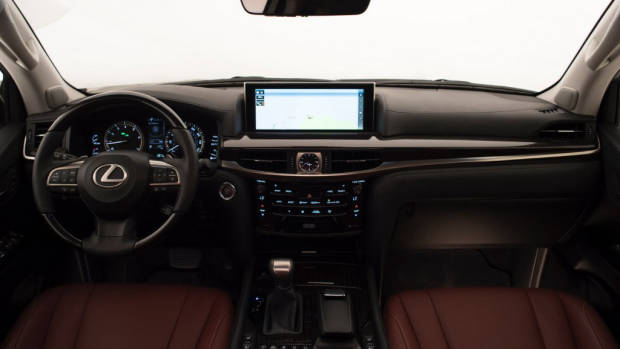 New dials surround a 4.2-inch information screen providing immediate operating information.
Passengers in the second row are pacified by a standard rear-seat entertainment system based on twin 11.6-inch screens.
The addition of the two additional forward gears is likely to result in minor changes to the current vehicle's outputs of 270kW of power and 530Nm of torque. Fuel consumption is also likely to fall away towards sanity, from today's score of 14.8L/100km.
Adjustable drive modes will also feature as standard kit, though it's undoubtedly hard to transform this body-on-frame luxury Landcruiser into a sporting machine.
Safety is boosted with the addition of a blind spot monitoring system and the inclusion of a tyre pressure monitor.
Exact performance information and pricing can be expected closer to the car's arrival on Australian roads at the very end of 2015.