The fourth-generation Lexus LX four-wheel drive will be revealed on 14 October, 2021 – but in advance of its unveiling we've been shown a teaser image of its tailgate.
Sitting prominently on that rear end is a badge reading LX 600 – suggesting that rumours of a stay of execution for the petrol V8 in Lexus guise were accurate.
Beneath the all-new 2022 LX's sheetmetal is the Toyota Land Cruiser 300 Series platform, which goes on sale in Australia next week with an all-new 3.3-litre twin-turbocharged diesel V6 engine, replacing the 4.5-litre twin-turbo diesel V8 in the outgoing 200 Series 'Cruiser.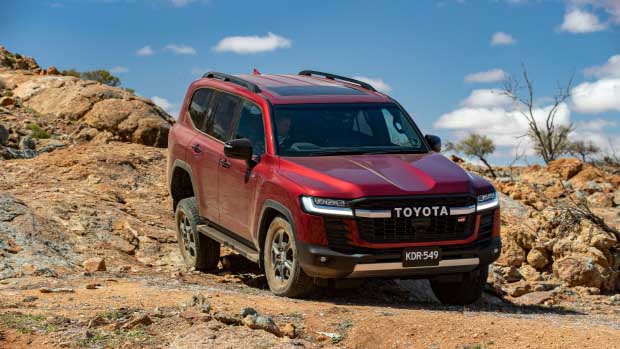 No petrol engine is currently offered in the new 300 Series. A 4.6-litre petrol V8 was available in the 200 Series until it was discontinued in 2019, with Toyota citing that the petrol accounted for fewer than five percent of sales.
Where the Toyota-badged Land Cruiser has long been associated with diesel engines – first naturally aspirated inline-six cylinder units before a move to turbocharging in the '90s – its luxury Lexus equivalent has traditionally been petrol-powered.
The outgoing J200 LX 570 featured a 5.7-litre naturally aspirated petrol V8 engine making 270kW of power and 530Nm of torque.
Lexus relented to sustained calls for a diesel LX option for Australia in 2018, introducing the Toyota Land Cruiser's 4.5-litre twin-turbo diesel V8 that produced 200kW/650Nm.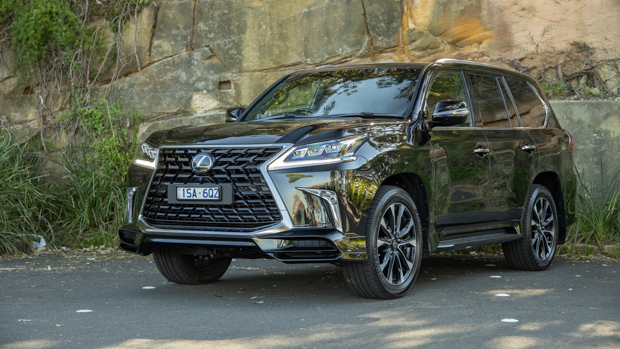 Today's news that the 300 Series Lexus will be offered in LX 600 guise all but confirms that petrol V8 power will live on in the new-gen LX.
It is not known whether the 5.7-litre unit will carry over from the outgoing LX 570 – or whether Toyota could hybridise the unit to justify inflating the badge to LX 600.
Alternatively, it is possible that Lexus will hybridise or further boost the 3.5-litre twin-turbocharged petrol V6 fitted to the brand's flagship LS 500 limousine.
As with the outgoing 200 Series, the Lexus LX will spiritually sit atop the Land Cruiser 300 Series line-up, though the wagons typically attract vastly different clientele.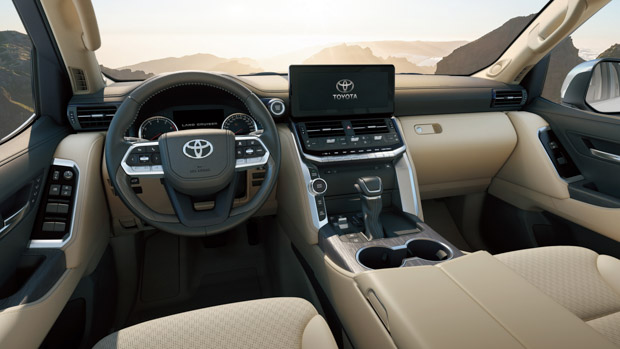 While the Lexus is positioned as a luxury alternative to the Land Cruiser, high-specification variants of the Toyota were introduced towards the end of the life of the previous-generation 200 Series and were fetching substantially higher prices than the $137,513 LX 450d and $146,513 LX 570.
Lexus differentiated the J200 LX from high-tier Land Cruiser variants via bespoke front- and rear-end styling, as well as a complete interior refit with higher-quality materials – including the brand's signature semi-aniline leather and Shimamoku wood trims.