Despite industry moves toward smaller displacements, fewer cylinders and greater use of turbocharging, Lexus will stay traditional by offering a V8 engine in the range for the foreseeable future.

Speaking with Chasing Cars in Los Angeles last week, Lexus Australia managing director Scott Thompson confirmed that the petrol V8 engine will remain a fixture in the Lexus range.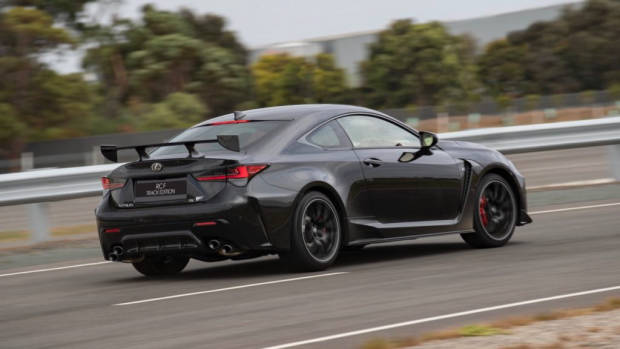 "I think there will always be a time and a place for a V8 within our range," said Mr Thompson. We spoke with the Lexus boss at the launch of the RC F Track Edition coupe, which uses a naturally aspirated five-litre V8 engine producing 351kW of power and 530Nm of torque, without the aid of turbocharging.

This engine is familiar from a range of Lexus F products, which form the high performance end of the Japanese luxury marque's range. Other applications of the 2UR-GSE engine include the GS F executive sedan and the LC 500 luxury coupe.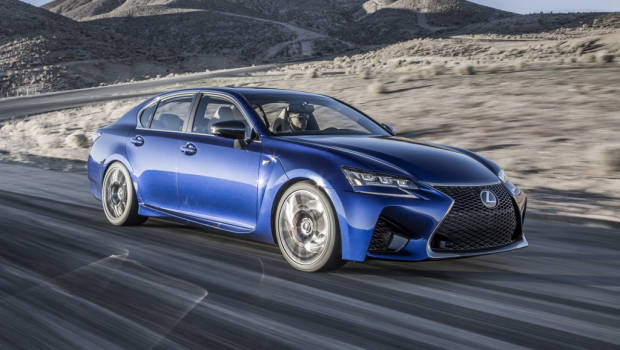 Eight-cylinder engines are arguably the most traditional Lexus powertrain: the brand itself launched in 1989 with the then LS 400 sedan, which utilised a four-litre petrol V8 making 190kW/360Nm and rivalled the Mercedes-Benz S-Class of the day.

Since then a V8 has been a mainstay of the Lexus range in various iterations and is today found in the GS sedan, RC and LC coupes, and the LX four-by-four – a vehicle that is offered with both petrol and diesel eight-cylinder configurations.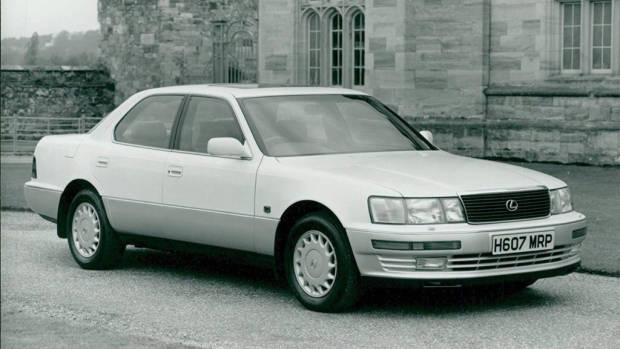 V8 engines have come under stress from European average fleet emissions regulations in recent years. In Europe, automakers are taxed according to the average carbon emissions of every car they sell in a given year, and they are mandated to reach a very low average fleet figure of 90g/km of CO2 by 2021.

As such, brands that sell in Europe are highly incentivised to mainly sell low-emissions vehicles to offset any high-CO2 engines in the range.

Lexus are among the best-prepared manufacturers for regulatory schemes like this one given their emphasis on building hybrid petrol-electric powertrains into the majority of their vehicles. Hybrid vehicles generally emit low CO2; for example, the Lexus UX 250h hybrid SUV that is proving popular in Australia generates just 103g/km of carbon dioxide.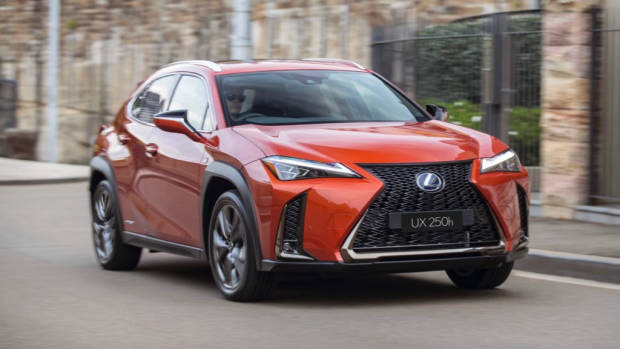 On the other hand, Lexus's petrol V8-powered LC 500 coupe puts out about two-and-a-half times more CO2, rated at 267g/km. However, given the low average emissions of by Lexus's hybrid vehicles, modest sales of petrol V8 variants will be unlikely to be an impediment to the brand's overall fleet average. Petrolheads, rejoice.

Thinking longer-term, Mr Thompson hinted that the V8 may be a candidate for partial electrification – a process that would drive down emissions and perhaps prolong large-displacement petrol engines further.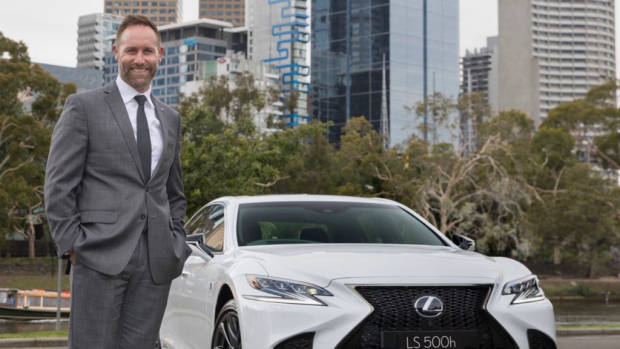 "I think the question [of the V8's long-term prospects] will come in the future, when we start to balance our conversation around CO2, and in terms of electrification, the question will be how big that opportunity is," Thompson said.

"We are going to announce some future plans around Tokyo," Mr Thompson revealed. The Tokyo Motor Show will be held in late October of this year.

"That will be the next conversation we have about expectation, and how our range starts looking into the future," Mr Thompson said. "But I think there will always be a time and a place for a V8 within our range."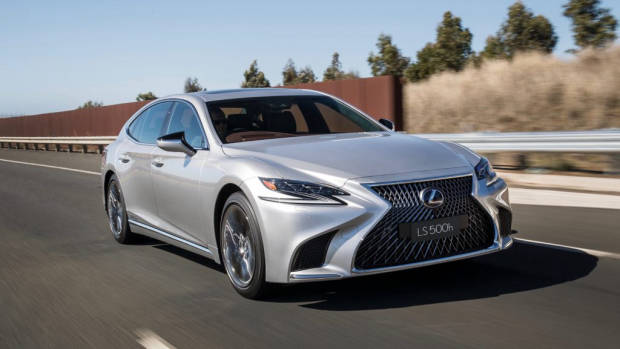 Despite his commitment to the V8 engine, Thompson did not rule out a future Lexus F vehicle switching to a six-cylinder engine – in particular, the turbocharged V6 developed for the latest LS luxury limousine. "Anything is possible," Mr Thompson said.

The fifth-generation LS launched in 2017 without a petrol V8 engine for the first time in the history of the Lexus LS badge. Instead, the flagship powertrain is a twin-turbo V6 making 310kW/600Nm. The torque of the TTV6 dwarfs that of the previous 4.6-litre V8 used in the fourth-gen LS: that engine made 285kW/493Nm.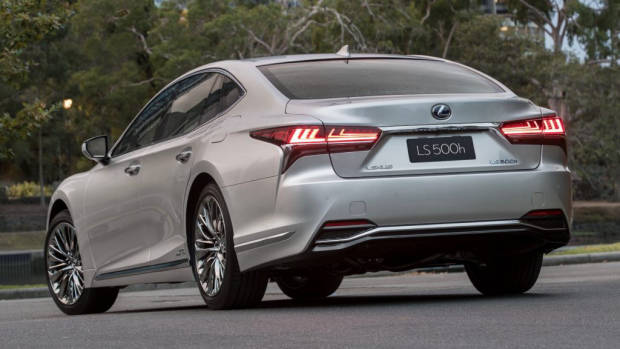 So, has there been negative feedback from LS customers about the lack of a V8?

"I wouldn't say there has been any negative feedback in terms of the performance of the V6," Mr Thompson said. "There have been some requests [for a V8] from older customers, but once they drive either the hybrid for the [twin-turbo] V6, they are pretty comfortable with the performance."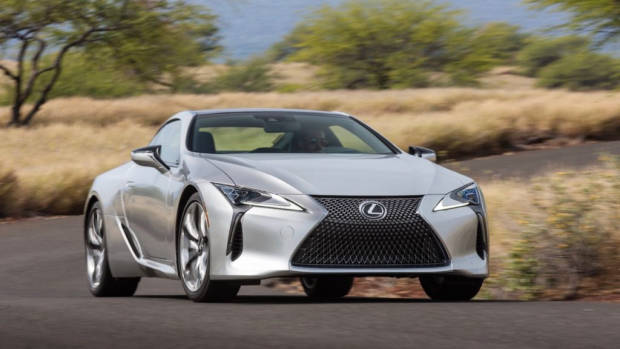 On balance, then, it does appear Lexus has the courage to drop the V8 if it perceives that its performance and refinement is equalled by an alternative. The key difference, however, is that the LS is a comfort-oriented vehicle that mainly used a V8 for smoothness: the brand's F cars are designed for sporting performance and the theatre of an eight-cylinder is hard to replace.

For now, though, a solid commitment to V8s is a rarity that ought to be embraced.

You'll be able to read our thoughts on the latest application of the Lexus eight-cylinder petrol in our review of the RC F Track Edition, coming this Friday.