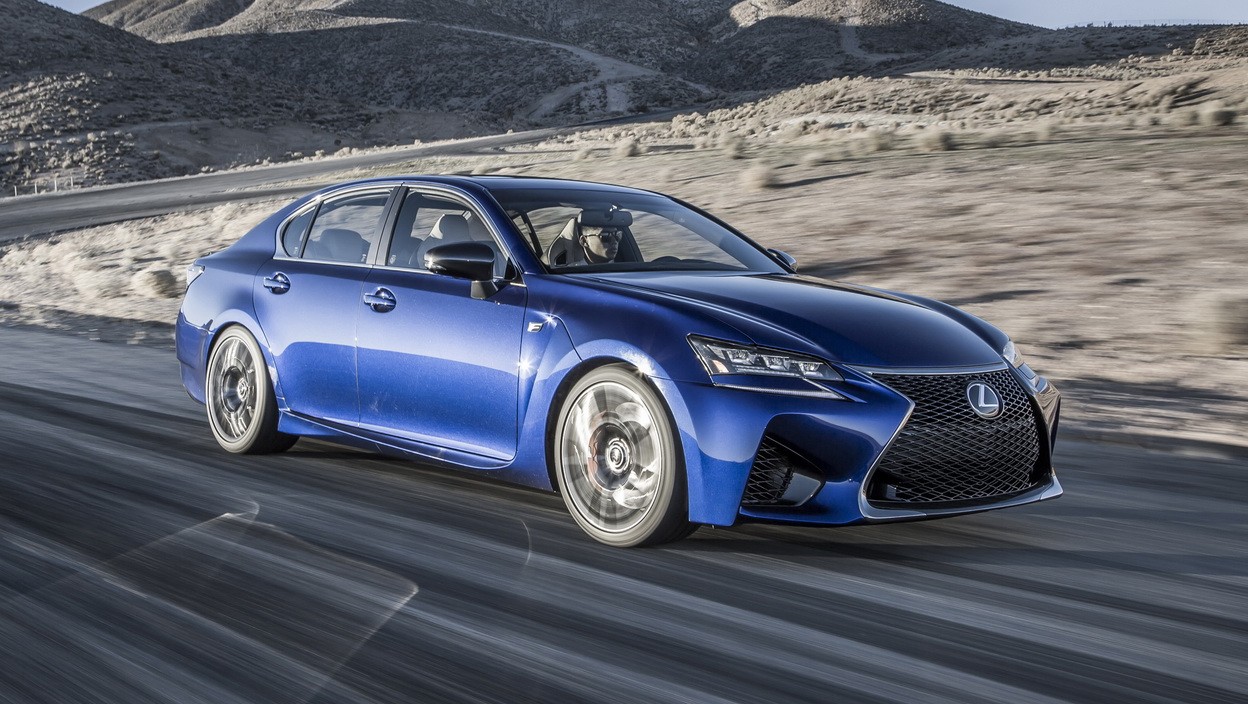 If you're missing the grand old naturally aspirated V8s of older BMW M5 and Mercedes-AMG E-Class models, Lexus have an antidote for you.
Part of the upcoming 2016 GS update will be the first-ever Lexus GS F model. The GS F comes from the brand's dedicated F performance brand—and just like we know BMW M is a letter that means business, we've added F to our sporting vocabulary this year with models like the Lexus RC F.
In fact, it's the RC F's big ol' five-litre V8 that sits under the GS F's long bonnet. The V8 is good for 351kW of power and 527Nm of torque. 527 newton metres isn't a great deal of pulling power for a 1.8 tonne sedan—particularly compared to the Mercedes-AMG E63 AMG's 800Nm—but that's because the GS F is a super-saloon with a difference.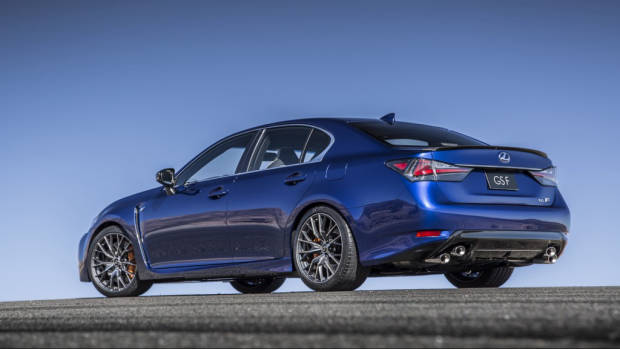 There are no turbochargers or superchargers to be found here. There's just a howling aspirated V8 that pulls hardest at the top of the rev range. Sure, it's slower than its force-fed German competitors, returning a 4.3 second run from 0-100. But in the process, it offers an aural howl and linear pull that the BMW and Mercedes can't.
The existence of the GS F was announced at the Goodwood Festival of Speed: Lexus are serious about placing this model right up there alongside the best in this market. To see and hear the model for yourself, the brand have released some footage of the GS F being put through its paces at the Fuji Speedway, alongside the RC F and LF-A supercar. Just give the banner image at the top a click to view it.
The GS F will arrive alongside the updated GS range later this year. We expect the GS F to be significantly competitive on price compared to the Germans. With the BMW M5 listing at $229,000 and the Mercedes-AMG E63 S at $250,000, the GS F should arrive in Australia around, or just under, $200,000.