This year's specification alterations for the Lexus RC F sports coupe lineup have landed, with headline changes include a new two-strong range with a more affordable price of entry, and, at the high end, a serious performance-oriented grade known as the Track Edition.
The RC F, a full-fat Lexus F division vehicle that sits atop the two-door RC family, still packs the five-litre naturally aspirated V8 that marks the Japanese marque's F cars apart from their turbocharged Mercedes-AMG, BMW M, and Audi Sport rivals.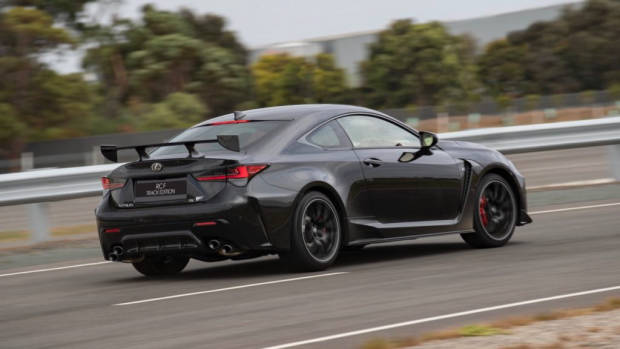 In both grades of RC F, the bent-eight spits out 351kW of power at 7,100rpm and 530Nm of torque between 4,800rpm and 5,600pm, delivered to the rear wheels alone through an eight-speed torque converter automatic.
The entry grade, still known just as the RC F, sees a price cut for 2019 of $3,600 to $134,129 (driveaway pricing not yet available). Also cut is the RC F's weight – which is down by 15kg thanks to a raft of mechanical alterations, including a switch from steel to aluminium support mounts and control arm brackets.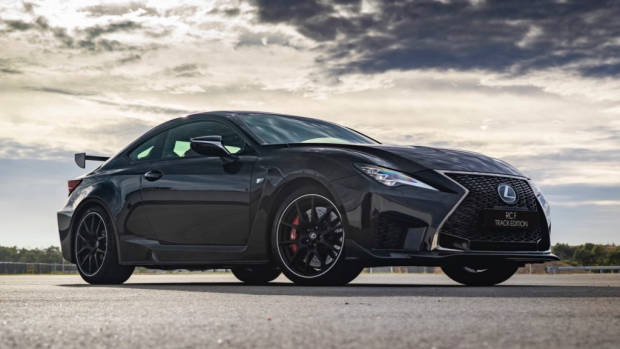 The RC F also sports firmer steering control and grippier Michelin Pilot Sport 4S tyres, which replace Pilot Super Sports on the outgoing version.
Standard specification remains generous on the RC F, with semi-aniline leather seating with heating and ventilation, a 17-speaker Mark Levinson stereo, 10-inch display with navigation and digital radio, LED headlights, 19-inch wheels and a Torsen LSD.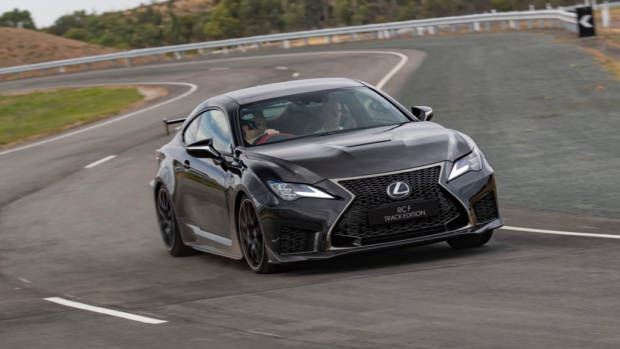 Adaptive safety is also taken care of by way of AEB and forward collision warning, adaptive cruise control, lane keep assist, rear cross traffic alert, blind spot monitoring, and auto high beam.
While the changes to the RC F – which now also includes launch control for a 4.5 second 0-100km/h sprint – will woo some, the addition of a properly hardcore RC F Track Edition will appeal to serious performance enthusiasts.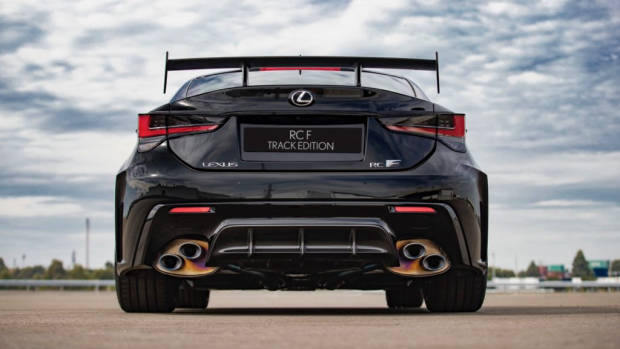 For an additional outlay of $31,561, the $165,690 Track Edition doesn't come cheap but substantial weight reduction efforts have delivered a total reduction of 65kg for a resulting kerb weight of 1,715kg. That'll go some way to dispelling the belief that the RC F is a heavy thing compared to its rivals, with Lexus messaging pointing out that the Track Edition undercuts 'two German coupe rivals'. One, the Audi RS5, weighs 1,735kg.
The extra mass savings on the Track Edition come by way of Brembo carbon ceramic brakes measuring 380mm at all four corners, plus lightweight BBS alloys measuring 19 inches. These changes saw unsprung weight reduced by 25kg.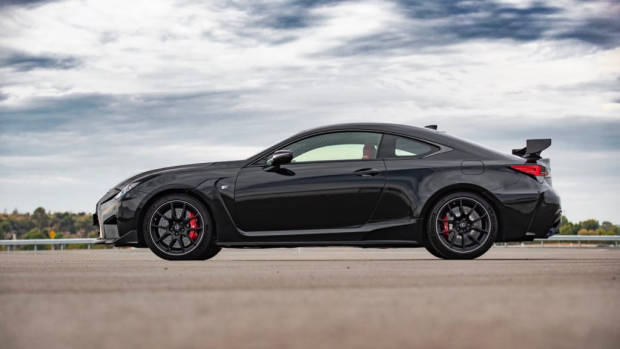 There's a titanium exhaust that cut six kilos out while aspects of t the former RC F Carbon model appear in the form of a carbon fibre bonnet, roof, rear diffuser, front spoiler, rear wing, and rear seat brace.
That's good enough to cut 0.2 seconds from the cheaper RC F's 0-100km/h sprint: the Track Edition does it in 4.3 seconds.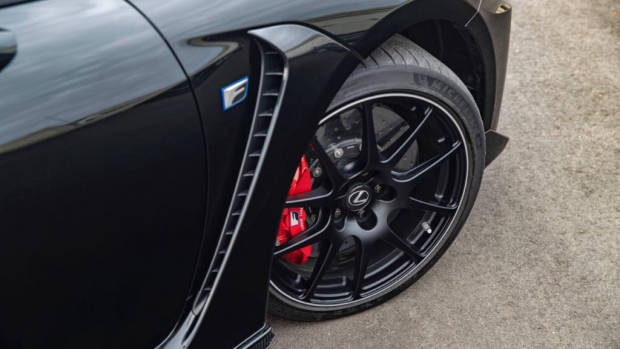 We imagine even more weight could have been cut from the Track Edition if it ditched more of the RC F's luxurious appointments inside – but the top-end Track variant only deletes the leather seats in favour of alcantara, dropping heating and ventilation, while the trim switches to red carbon fibre.
A trio of option packs is available on the standard RC F. There's a choice of two identical $5,000 enhancement packs which bundle a sunroof with 19-inch forged alloys (the choice is polished or dark metallic finish for the wheels), while 'Enhancement Pack 3' costs a bigtime $29,161 and includes the Track Edition's BBS alloys, Brembo carbon ceramic brakes, titanium echaust, carbon fibre interior trim, and sunroof. But at that price – you might as well just get the Track Edition!
We'll be driving the new pair later this month, and will have a complete video review for your viewing pleasure.