While the Toyota Supra was the biggest news from Detroit, the brand's luxury arm Lexus also chose the 2019 North American International Auto Show to reveal a track honed version of its RC F coupe. Dubbed the Lexus RC F Track Edition, the super RC includes a number of modifications to ensure stronger performance and a superior ride and handling balance than the RC F on which it's based.
Highlights include a 65kg weight loss through the use of more carbon fibre, a fixed rear wing to increase downforce, forged BBS 19-inch alloy wheels, titanium exhaust pipes, red carbon interior trim with Alcantara seating and Michelin Pilot Sport 4S tyres.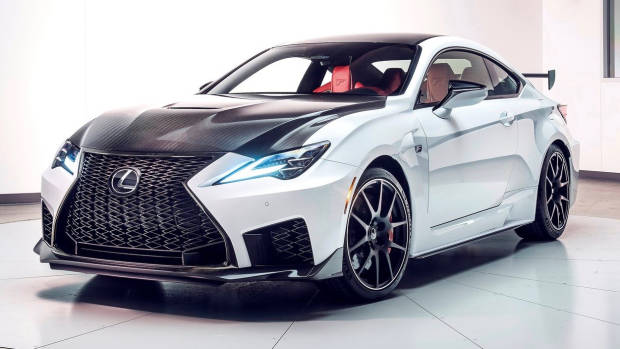 Lexus International executive vice president Koji Sato said the new RC F and the Track Edition, in particular, have benefited from constant development.
"These models help further distinguish the F brand by offering fast, durable, highly capable performance cars that rely on a range of technologies to help make their performance accessible to drivers of all skill levels," Sato-san said.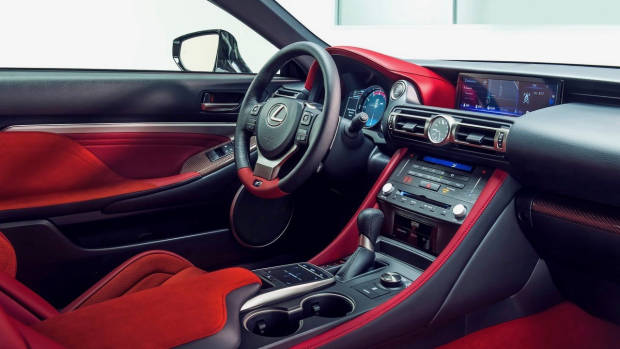 Based on the refreshed 2019 Lexus RC, which has just gone on sale in Australia, the RC F Track Edition is 'redefined', according to the company. While initially appearing as just an aesthetic upgrade to the RC F, dive deeper into the details and the Track Edition is a comprehensive upgrade to the big Lexus coupe, with upgrades that some in the enthusiast community have been asking for since the car was released.
According to Lexus, the biggest focus with the Track Edition was the car's weight. Often criticised for its circa-1,800kg kerb weight, the RC F Track Edition's extensive use of carbon fibre and other weight saving materials such as aluminium has allowed it to lose 65kg of weight. Made from carbon fibre are a number of parts in the RC F Track Edition, including the front air dam, bonnet, roof, boot partition, bumper reinforcement and the fixed rear wing.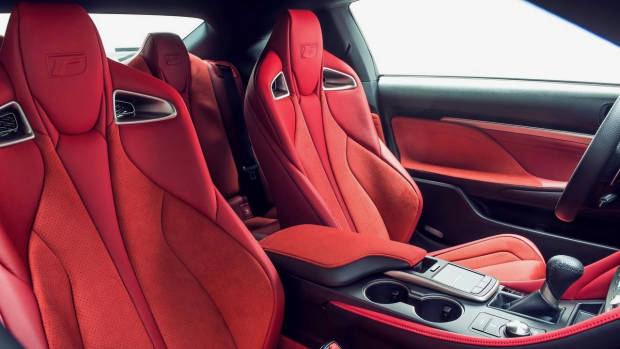 Aside from the weight, Lexus has targeted areas of the RC F to improve. The car's aerodynamics have been redone with new front and rear styling, as well as a fixed carbon fibre rear wing, which the company claims adds 26kg of downforce to aid track driving. Carbon ceramic brakes with Brembo callipers and 19-inch forged BBS alloy wheels save 25kg. The weight saving diet has even extended to the car's rear axle shafts, which are now hollow and not solid, a smaller intake manifold and air conditioning compressor, and the adoption of aluminium toe control and suspension support brackets.
A titanium muffler, tailpipes and redesigned intake enhance the RC F's sonorous 5.0-litre petrol V8 engine, which still produces 351kW of power and 530Nm of torque in Australian specification, though is fitted to an eight-speed automatic with a higher 3.13 final drive ratio for superior response off the line. The company has also fitted the RC F Track Edition with launch control for the first time, which enables it to hit 100km/h from a standstill in 'just over' four seconds.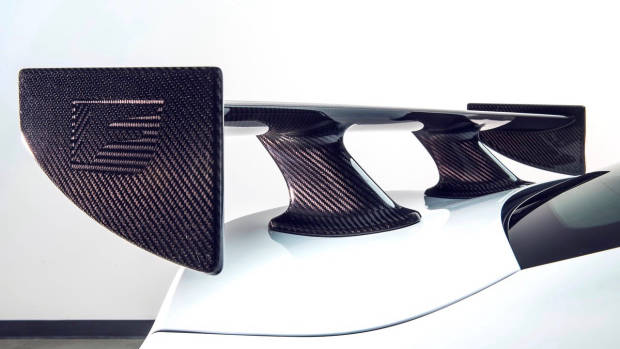 The interior of the RC F Track Edition has been fettled with as well, with new red carbon fibre trim and new sports seats that feature Alcantara suede and leather upholstery to better hold passengers during hard cornering.
Lexus Australia has confirmed that the RC F Track Edition will go on sale locally in May 2019. It's too early to comment on pricing of the RC F Track Edition, though it will definitely be priced above the current RC F Carbon's $163,126 drive away asking price.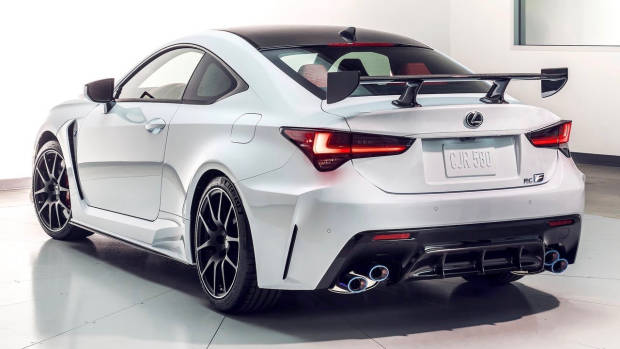 Stay tuned to Chasing Cars for the latest Lexus news and reviews.