It was only a matter of time before Lexus transplanted turbo power into the new RC coupe (watch our Lexus RC 350 review), and overnight, the brand's European arm has announced that an RC 200t will be built using the company's 180kW two-litre turbocharged four-cylinder.
The announcement of a turbo Lexus RC falls four weeks after the company provided an Australian release date of September 2015 for the four-door turbo Lexus IS 200t. Lexus Australia hasn't confirmed local availability for the RC 200t as yet, but we anticipate a release within the 2015 calendar year.
Pricing is already set low for the RC, with the current V6 base model, the RC 350 Luxury, listed at $60,000 before on road costs. It's possible that we will see the RC 200t Luxury slot in at the mid-$50,000s mark.
International coverage of the RC 200t's introduction indicate that the focus will be on the F Sport grade, which, like the RC 350, will pack adaptive dampers and a limited slip differential.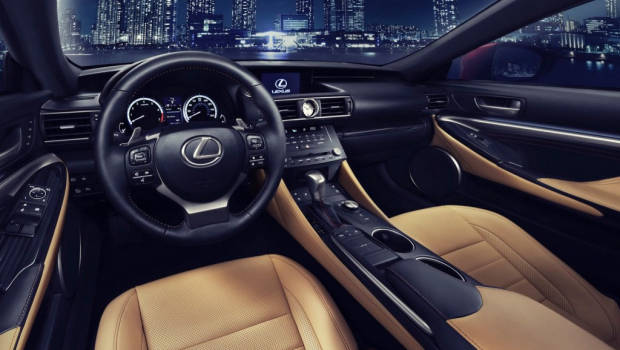 The RC 200t will use the uprated turbo four from the IS 200t. Power is rated at 180kW at 5800rpm, while 350Nm of torque is available between 1650rpm and 4400rpm. The only Lexus currently available with the turbo is the NX 200t crossover (watch our Lexus NX review, which makes slightly less power.
An eight-speed conventional automatic will be the only transmission, though it's not the same eight-cog box from other Lexus models. Instead, the RC 200t uses an adapted version of the RC F's Sport Direct Shift transmission. This brings some F-inspired sports features: the gearbox senses G-forces, triggering automatic downshifts under hard braking and the selection of a lower gear to fire out of corners quicker.
Fuel consumption is likely to fall towards the IS 200t's rating of 7.2L/100km. That's a significant improvement over the RC 350's combined consumption of 9.4L/100km.
The significant paunch of the Lexus RC has been among the biggest criticisms of the model, with even the base car weighing in at 1.7 tonnes. The engine downsize should bring some relief to the weight as well.
ChasingCars.com.au will have updates on the Lexus RC 200t and its Australian release as we have them.
Reviews available
Check out our reviews of similar models here: