Lexus has unveiled the facelifted RC coupe at the 2018 Paris motor show, which is due on sale in Australia in December. A mid-life update rather than an all-new model, the 2019 Lexus RC ushers in mainly styling and comfort updates for Lexus' mid-size coupe.
In addition to new front and rear styling, the interior has been given a light makeover, while mechanical changes such as sharper throttle response for the 2.0-litre turbo variant, as well as new suspension settings, have made the car better to drive – at least, according to Lexus.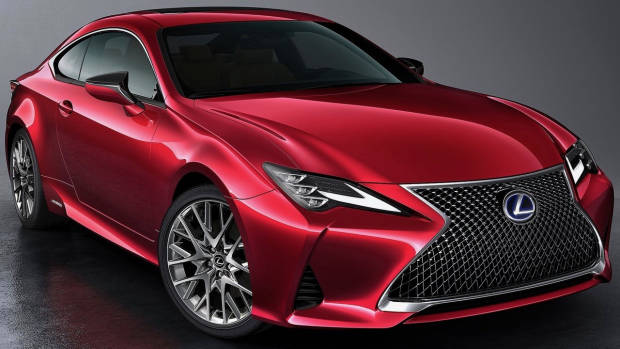 According to the brand, the 2019 Lexus RC has "played a major role in promoting the Lexus brand's commitment to delivering an emotional driving experience. Thanks to its aggressive styling and versatile driving character, the RC has become a highly sought-after coupe by enthusiasts who value performance and world-class craftsmanship."
"The fresh new styling of the 2019 Lexus RC retains all the virtues of the previous model yet further refines the design language first established by the flagship LC coupe. Inside the cabin, everything from the high- quality materials to the design of controls and gauges were reevaluated to maximize driving pleasure."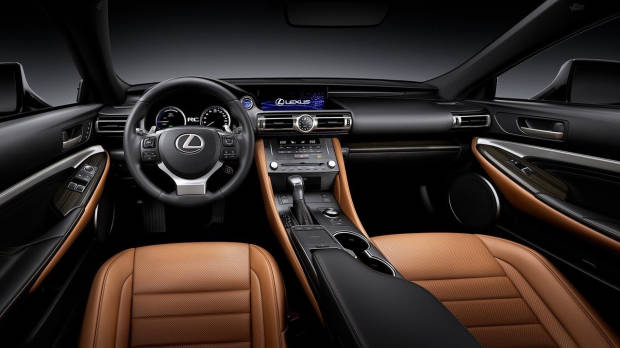 The 2019 Lexus RC introduces a subtly new front and rear design. The headlights have been redesigned to include the car's LED daytime running lights inside the headlight housing with the beams moved to the outside of the light for greater range. The bumpers have been redesigned for a more aggressive look, while the mesh inside the Lexus 'spindle' corporate grille has been redesigned with new mesh. The rear end sports new tailights with more distinctive L-shaped main lights, while a new range of alloy wheels up to 19-inches are also available.
The interior's updates were more subtle, however, due to a recent update that upgraded the car's infotainment system to a larger screen. Upgrades seen for 2019 include a new colour for the climate control, and larger knee pads for greater comfort. Lexus has also given the RC some new interior colours to keep it fresh on the inside.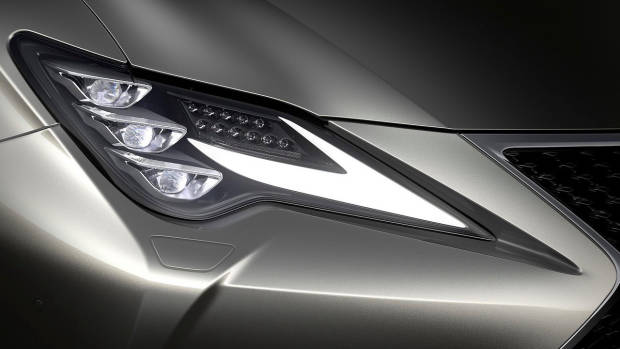 Lexus has also given attention to the RC's drivetrains, with the RC300's 2.0-litre turbo petrol given a sharper throttle for greater response, as well as new suspension settings for improved handling and ride comfort. Lexus says that the car's shark fin, as well as rear bumper ducts have also been redesigned for greater stability.
The 2019 Lexus RC will go on sale in Australia in December 2018, with local pricing and specifications to be announced before then.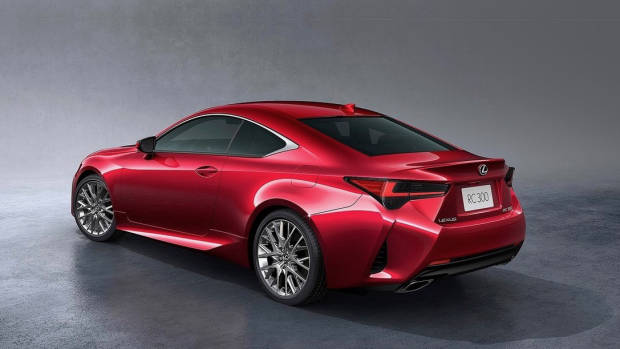 Stay tuned to Chasing Cars for Lexus news and reviews.