Those who are after a luxurious interior but rugged performance will be happy to see that a diesel variant was among the options unveiled for the new Lexus LX range.
The LX has been confirmed for an Australian release in 2022, but a more specific date is yet to be announced by Lexus. announced. 
The new J300 LX shares its TNGA-F body-on-frame platform with the new 2022 Toyota Land Cruiser 300 Series.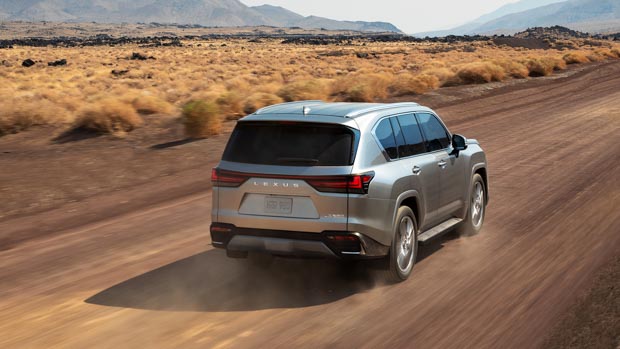 Fitted to the LX 500d is a 3.3-litre twin turbocharged diesel V6 engine which produces 227kW of power and 700Nm of torque – identical outputs to the Australian-specification diesel Land Cruiser.
The new V6 engine offers a decent increase in performance over the outgoing 200-series based LX which was powered by a 4.5-litre twin-turbo diesel V8 which produced 200kW/650Nm.
A 10-speed automatic transmission is fitted to both petrol and diesel versions, providing low down punch while also helping to refine high speed driving and improved fuel economy.
A twin-turbo petrol V6 iteration of the new Lexus LX – badged the LX 600 – will also be available globally.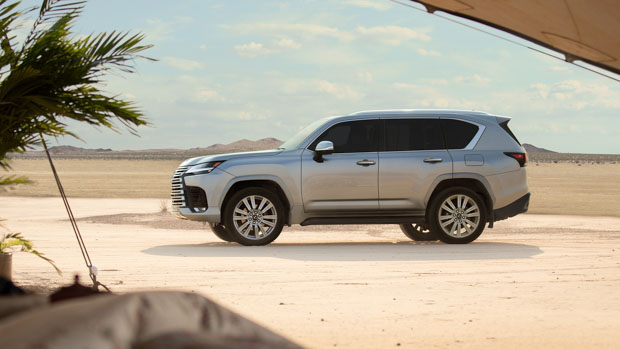 It is foreseeable that the current Australian arrangement, where both petrol and diesel LX variants are sold, will continue.
Australian pricing is yet to be confirmed however Chasing Cars can speculate that the new J300 Lexus LX could cost somewhere around $150,000 before on roads. The outgoing 2021 LX cost $146,000 for the petrol model and $137,000 for the V8 diesel.
Built for luxurious towing and off-roading
While the petrol LX will be perfect for long range cruising and city commuting, the diesel engine has been developed to tow large loads and traverse technical four-wheel drive situations with ease. The extra torque will be extra handy especially in steep off road environments.
Whilst not officially rated, it's likely the LX will be able to tow up to 3500kg like its Land Cruiser sibling.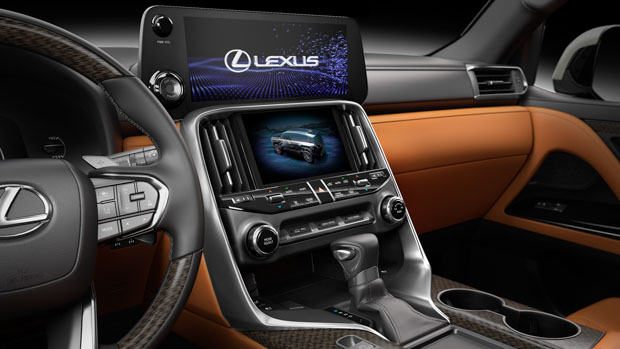 On the offroad front, there are many features which make the LX at home when driving anywhere off the beaten track.
The LX features active height control which can adjust the ride height of the vehicle to three preset levels, including a low level to aid getting in and out of the Lexus.
The Lexus LX has a climbing ability of 45 degrees, a maximum stable inclination angle of 44 degrees and can wade through up to 700mm of water if needed.
Six off road drive modes are included in the Multi-Terrain select function: auto, dirt, sand, mud, deep snow and rock.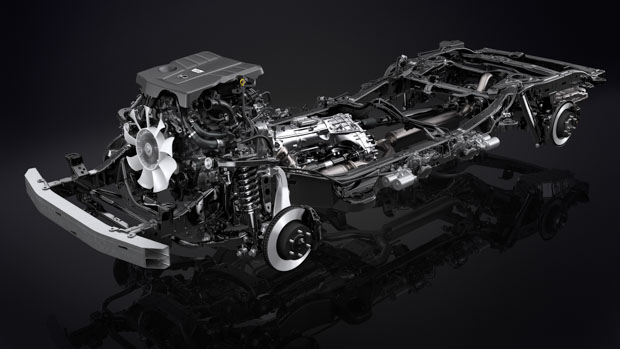 Also included is crawl control and downhill assist control. Crawl control becomes useful on steep and slippery surfaces and can automatically apply the brakes so the driver can focus on steering through potentially tight sections.
Electronic differential locks feature on the front and rear wheels of the LX which "contribute to improved performance in a variety of off-road environments".
Multiple cameras have been installed around the LX as what Lexus calls the multi-terrain monitor. This helps the driver observe what is happening around the vehicle at all times, especially when traversing tricky terrain.