The next-generation Toyota Land Cruiser Prado will be with us by 2024, likely based on a modified version of the new GA-F platform created for the full-size Land Cruiser 300 Series. But what will be lurking under the bonnet?
Given the fifth-gen Prado is still two years away, that's the million-dollar question – allowing us plenty of time to speculate about the future of one of Australia's favourite off-roaders.
But with Toyota's recent purple patch when it comes to new-generation product and hybrid powertrain development, you can expect the 2024 Prado to be much more than just a same-again refresh.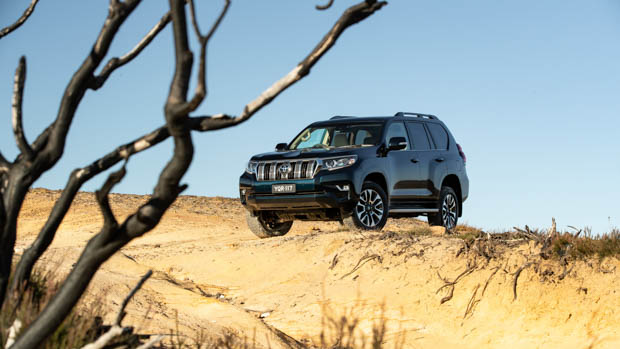 In the meantime, Toyota will introduce a late-life update for the existing 150 Series Prado in August, modernising its active-safety systems and styling details, though this is merely a diversion from the main act – that being the first all-new Prado since 2009.
Will the next Toyota Prado be a hybrid?
Japanese publication Spyder7 reported that the fifth-gen Land Cruiser Prado would use an all-new 2.4-litre turbocharged four-cylinder producing 184kW – the same as a Kluger 2.5-litre hybrid's total system output – with an electric motor capable of boosting the headline power output to 294kW.
There are existing hybrid powertrains in Toyota's stable, including the 'iForce Max' self-charging hybrid found in the new Tundra full-size pick-up in North America, which shares its GA-F platform architecture with the Land Cruiser 300 Series.
In combination, the Tundra Hybrid's 3.4-litre twin-turbo petrol V6 and 36kW electric motor achieve 326kW of power and 790Nm of torque.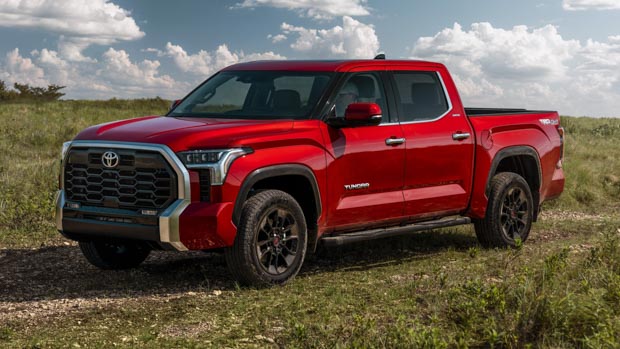 Fitting the Tundra's 'iForce Max' powertrain would certainly differentiate the Prado from the similarly-sized, Hybrid-only Kluger/Highlander in Europe – the Prado being the largest SUV that Toyota sells on the continent – though with such huge outputs, a Tundra-engined Prado Hybrid would step on the toes of the 227kW/700Nm Land Cruiser 300 Series flagship in Australia and the Middle East.
If a twin-turbo petrol V6 hybrid does end up under the Prado's bonnet, it will most likely be with a smaller capacity or in detuned form. That said, we still expect that Toyota will develop a smaller hybrid powertrain based around a turbocharged four-cylinder engine for the next-generation Prado and Hilux.
What about diesel power for the Prado?
There is a possibility that the Prado's slated 2.4-litre combustion engine will drink diesel fuel instead of petrol, and will be shared with the next-gen Hilux ute.
Speaking to Chasing Cars in mid-2021, Toyota Australia vice president of sales and marketing Sean Hanley said a Hilux hybrid is "clearly a direction we would look to."
Given the Hilux ute's recent history as an almost-exclusively diesel-powered vehicle, it is possible the newly-developed hybrid could be based around a diesel powertrain, though that doesn't appear likely given Toyota's current product development.
Diesel engines do tend to be more fuel efficient and boast longer range capability with lower CO2 figures – which is why they make sense for big utes and 4WDs – though greater NOx and particulate emissions produced by burning diesel are harmful to humans.
That means that over the next decade, Toyota will likely transition to petrol-electric hybrid powertrains as a replacement for large-capacity diesel engines in 4WD vehicles such as the Prado and Land Cruiser rather than investing in new diesel-electric technology.
Concurrent with development on hybrid powertrains for larger vehicles, Toyota will continue transitioning its passenger cars – and the occasional retro FJ Cruiser-esque SUV – to battery-electric power.
Toyota Land Cruiser Prado 2022: prices in Australia
All prices listed are before on-road costs.
GX five-seat auto: $60,830
GX seven-seat auto: $63,380
GXL seven-seat auto: $67,530
GXL Premium seven-seat auto: $71,000
VX seven-seat auto: $77,157
Kakadu seven-seat auto: $87,807