For those who thought the new Toyota Tundra pick-up wasn't capable enough already, the team at Toyota Racing Development (TRD) has created a one-off concept which some might call the ultimate package in off-roading fun. 
Presented at the 2021 SEMA show, the Tundra TRD Desert Chase is honed for baja racing.
The TRD team had a solid foundation to begin with, utilising the twin turbocharged petrol V6 engine which is paired with an electric motor for extra grunt. The unit makes 325kW of power and 790Nm of torque.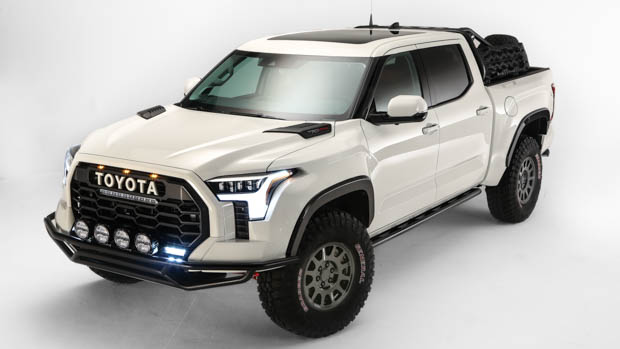 To handle high speed off-road driving, the Toyota team fitted a unique TRD-designed long travel suspension setup to handle the bumps and jumps of an off road race, chasing down the similarly-equipped Ford F-150 Raptor. 
A wide body kit helps to give the car a greater stance than before, while also allowing some serious rubber to be put on the Tundra. 18-inch forged aluminium wheels are wrapped in giant 37-inch all terrain tyres, offering substantial grip for high-speed trail work.
To light up trails in dark conditions, the TRD team fitted the Tundra with front, side and rear LED lights, with the top light bar able to be electronically raised and lowered as needed.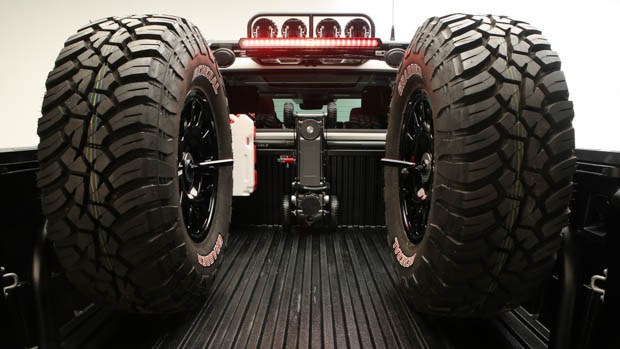 The tray of the Tundra has been excessively modified to accommodate a range of equipment designed to make things easier when competing.
A custom roll bar, off-road jack, 6.8kg CO2 bottle, two spare tyres, fuel and water containers and a TRED recovery board all find their way into the back of the Tundra.
Anything else crazy from SEMA?
The Chevrolet Beast is certainly the perfect name for a four seat off-roader with a 650 hp (485kW) supercharged V8. It also does a very good impression of the Warthog from the Halo video game franchise. 
Like the Tundra Desert Chase, the Beast is designed purely to go off-road and to have a whole load of fun while doing it.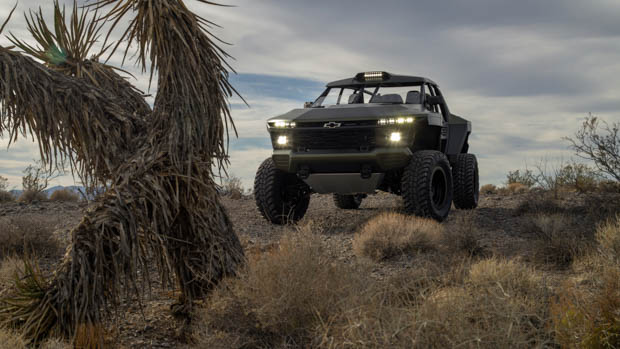 The Beast also has 37-inch tyres, but on larger 20-inch rims. Suspension is a fully adjustable, long travel setup with a five-link rear end.
Inside the cabin, a quartet of Recaro racing seats with four point harnesses feature, along with twin 7.0-inch displays.
While both are only concepts, we can't help but wonder what sort of money it would take to buy one of these crazy contraptions.