Toyota revealed its third-generation Tundra full-size ute in the United States this week and there is a chance it could land on Australian shores in the near future.
The signs are right – the Toyota Hilux ute has been our best-selling vehicle for five straight years and the appetite for full-size utes like the Ram 1500 is growing rapidly, showing that Aussies aren't afraid of spending big on an all-conquering ute.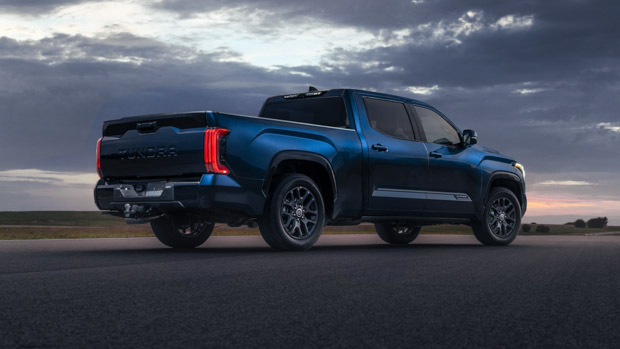 Toyota is also struggling to meet demand for the Land Cruiser 300 Series and this overwhelming appetite, matched with global chip shortages, means it could be years before the iconic 4WD wagon becomes readily available.
Enter the 2022 Tundra. It's built on the same TNGA-F platform as the new-gen Land Cruiser but is equipped with a beefy twin-turbo 3.5-litre petrol V6 that can even be had as a hybrid.
Currently, Toyota only plans to build the Tundra in left-hand drive configuration but a Toyota Australia spokesperson stated it would "continue to study" the full-sized ute for our market.
This spokesperson emphasised that no set plans have been laid out for the Tundra coming here but the Japanese giant is generally known to hold its cards quite close to its chest in these matters.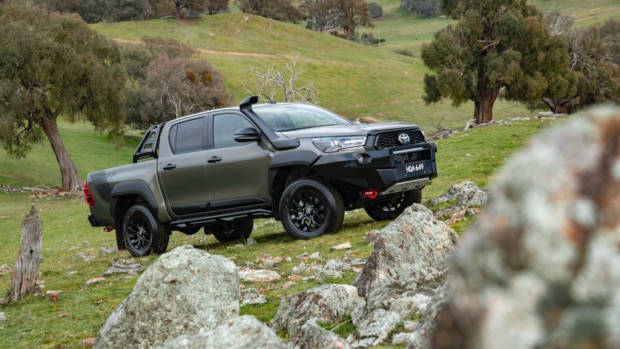 What would an Australian Tundra range look like?
Toyota USA will offer the third-generation Tundra in the same six grades as the current line-up: SR, SR5, Limited, Platinum, retro-inspired 1794 and performance-oriented TRD Pro.
Full-sized trucks offered in Australia have historically leaned towards the upper trims and for that reason, we think the Limited, Platinum and particularly the TRD Pro would be likely candidates for our market.
All three offer a sophisticated level of luxury that would come close to what you might expect from a German brand, and the build quality of these Texas-built trucks is renowned.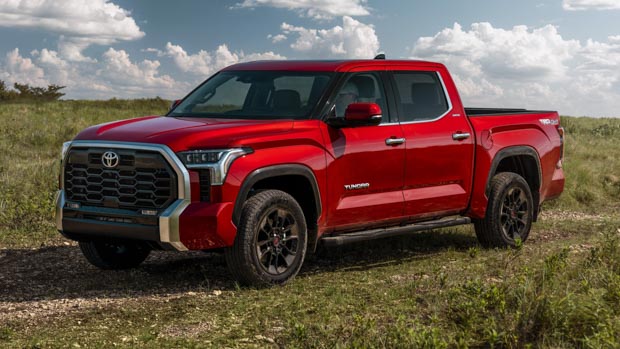 How much would the Tundra cost in Australia?
The Tundra would come to Australia in one of two ways: Toyota either builds the ute in right-hand drive or sends left-hand drive Tundras here to be converted at a third-party facility, such as we've seen with the Ram 1500/2500 and Chevrolet Silverado ranges.
The additional labour and material costs of the latter would see Tundra's entry price soar but the additional shipping and approval processes required for both would guarantee Australian versions would command a higher premium than those in the States.
Toyota USA has yet to release pricing on the 2022 Tundra but we can expect it to cost at least 15 percent more than the outgoing range given the significant amount of updates. However, by the time the ute makes it to Australia, that figure would likely sit more around 30 percent given the high prices commanded by other full-size utes in Australia.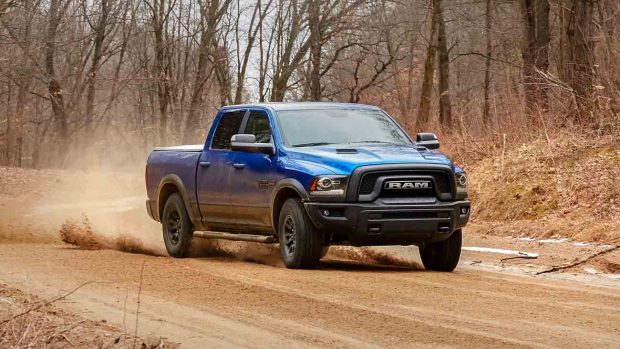 This would put the price of an 'entry-level' Tundra Limited in Australia at around $83,000 before on-road costs, within striking distance of Toyota's top-spec Hilux Rugged X that is priced at $70,750 before on-road costs.
Likewise, the top-spec Tundra Platinum and TRD Pro would command around $87,000 before on-road costs.
The cheapest full-size ute on sale in Australia is the Jeep Gladiator which is priced between $68,000-$77,000 depending on the grade, while a fourth-generation 'DS' Ram 1500 known as the 'Classic' starts at $79,950 before on-road costs.
The fifth-generation Ram 1500 'DT' has recently gone on sale, with prices starting at $114,950 before on-road costs, giving Toyota a chance to significantly undercut the popular full-size ute.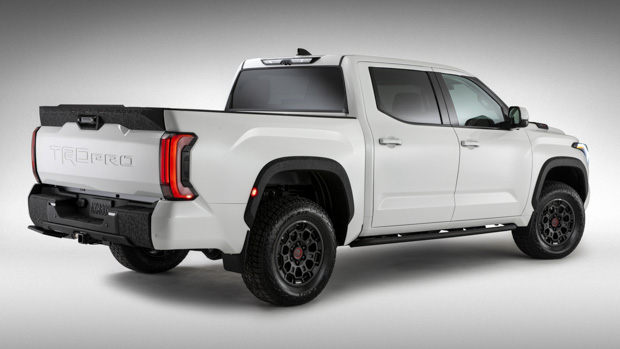 What features does the Tundra have?
We've done a full breakdown on the 2022 Tundra, but in short, the third-generation takes some big steps forwards in sheer capability.
As mentioned previously, the Tundra is available with the petrol version of the twin-turbo V6 fitted to the Land Cruiser 300 Series, producing around 290kW of power and 650Nm of torque. Outputs are boosted to 325kW/790Nm in hybrid guise.
The Tundra TRD Pro receives the beefier hybrid option as standard while the Limited and Platinum can select it as a cost option.
Toyota is yet to fully detail what is available on each grade, but the Tundra Limited will offer luxury equipment including leather interior trim and a huge 14.0-inch touchscreen with wireless Apple CarPlay and Android Auto.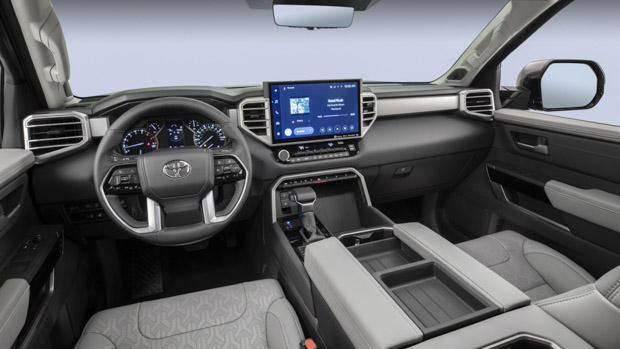 The Tundra Platinum and TRD Pro take this a step further and include a 12.3-inch digital driver's display, with programs built in to monitor trailers as they pitch and roll about.
All 2022 Tundras benefit from a more comfortable ride as Toyota decided to ditch the old rear leaf springs for a coil-sprung set-up, with rear air suspension also available on some grades.
As the off road focused grade, the Tundra TRD Pro arrives standard with twin-tube shocks or can be upgraded with Fox shocks in the top off-road package.
Whether the Tundra does make it to Australia remains to be seen, however the ute looks like quite the package and the timing might just be right for a down-under debut.