Toyota Australia is doing something different with its upcoming full-size Tundra Hybrid pickup.
The Japanese automaker will lease 300 brand-new right-hand-drive converted Tundras to Australian customers as part of a real-world evaluation and validation program.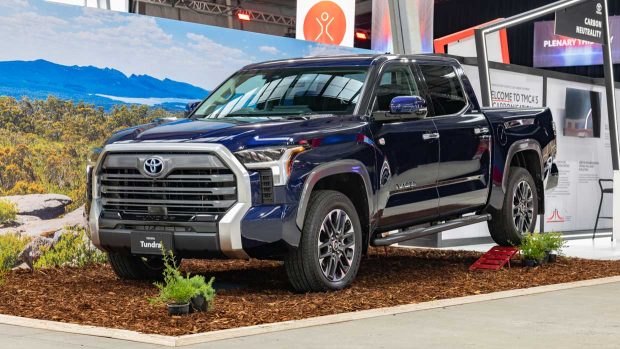 It means Australian customers, for now, won't be able to purchase outright the hybrid-assisted 3.5-litre twin-turbo petrol V6 Tundras.
The brand has been testing the Tundra over the past 12 months on our local roads, but the Tundra Insider Program is set to allow Toyota to better fine tune and craft the Tundra for our market.
The upshot is Ford is almost certain to get its F-150 pickup on sale in Australia (for buyers to purchase outright) before Toyota does the same with Tundra.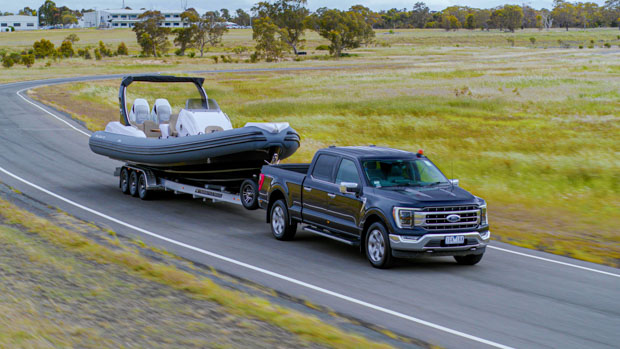 The Tundra and F-150 are set to join the existing Chevrolet Silverado and Ram 1500 in the Australian lineup of American-sourced full-size pickup trucks.
Although still unconfirmed, it's likely that right-hand drive Tundras will go on sale in Australia sometime in the latter half of 2024, after the Tundra program has concluded.
First 50 Tundras being converted by Walkinshaw
Toyota Australia has confirmed Tundra right-hand-drive conversions are underway at its partner Walkinshaw Automotive Group, which already handles conversions for the Chevy Silverado and Ram 1500.
The first batch of Tundras will be delivered by mid-December 2023, while 300 are expected to be in service by April 2024.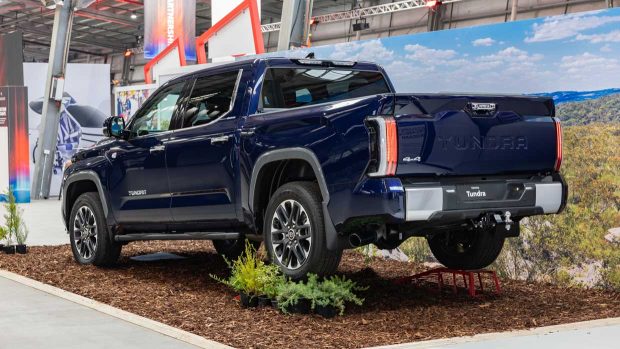 Interested customers will be specially selected by Toyota dealers across Australia who will submit applicants for the program to Toyota's head office.
The decision on who gets one will be based on "location, occupation and planned usage," said Toyota Australia's VP of sales and marketing, Sean Hanley.
"This is a real-world evaluation before full-scale production is approved," Hanley continued, pointing out that Toyota Australia has never tried this initiative before.
But there's a catch…
The Toyota Insider Program won't be a 'free' opportunity for potential future customers to get a long-term Tundra test drive.
Those selected will need to lease the vehicle from Toyota, and provide data and feedback about their day-to-day Tundra experiences.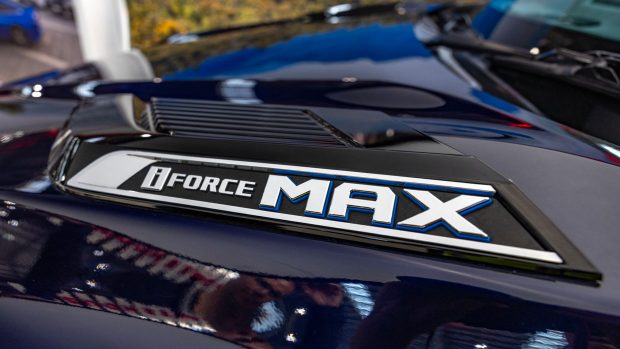 A Toyota Tundra Limited specification will be offered to customers on a Toyota Finance Australia Full-Service Lease that "includes all servicing, registration and insurance for the life of the lease".
What the chosen have to pay for the lease deal has not yet been disclosed.
What you should know about the tough new Tundra for Australia
The Toyota Tundra for Australia is set to be powered by a 3.5-litre twin-turbo V6 hybrid petrol engine, producing 326kW/790Nm and mated to a 10-speed automatic transmission.
The powertrain features Toyota's I-Force Max system, where an electric motor has been installed between the V6 and the transmission, powered by a small 1.87kWh battery pack.
In the US-spec Tundra, this electric motor alone produces 36kW/250Nm.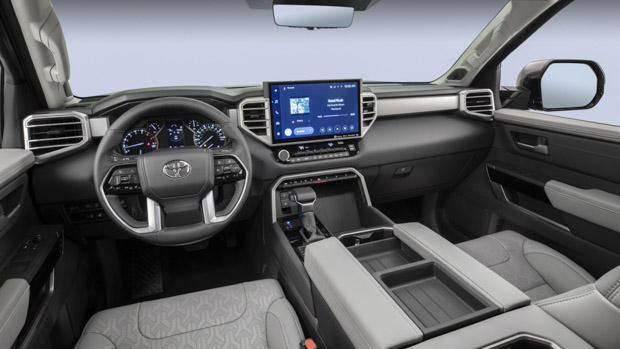 The Limited grade set for evaluation in Australia will feature the following features as standard:
14.0-inch centre touchscreen
12.3-inch digital instrument cluster
Synthetic leather seats with heating and ventilation
Power adjustable seat for the driver
JBL premium sound system
Toyota Australia has said that significant work has gone into the transition from left- to right-hand drive, with Walkinshaw re-engineering the pickup with a new or highly modified steering rack, firewall, harnesses, front seats and headlights.
Interestingly, many of the components for the Australian-spec Toyota Tundra have been sourced from the current Land Cruiser 300 Series, as both share the same TNGA-F platform.