While the Toyota BZ4X electric SUV isn't scheduled to launch until the latter half of 2022, Australians are quickly expressing their interest in Toyota's first-ever EV. 
Chasing Cars has learned that Australian Toyota dealerships are already taking orders for the BZ4X at least a year in advance of its best-case on-sale date, even though the electric SUV is yet to have its full details and specification revealed.
Several Toyota dealerships have reportedly already taken orders for the BZ4X, although it is unconfirmed how many orders have been placed.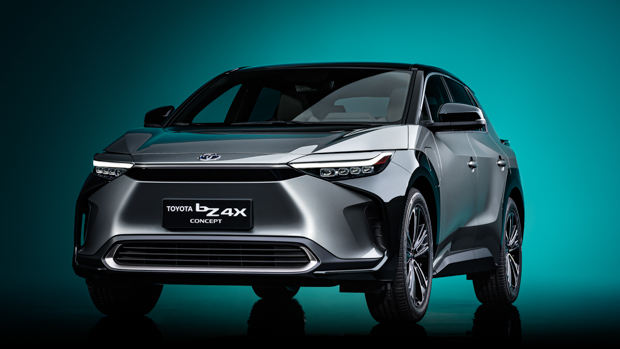 Dealers are advising Australian customers to expect delivery either late in 2022 or early in 2023.
What is the BZ4X?
The BZ4X is the first fully electric vehicle to be manufactured by the Toyota Motor Corporation.
It's similar in shape and size to a RAV4 and will be a strong competitor for cars such as the Tesla Model 3, Hyundai Ioniq 5, Polestar 2 and Kia EV6.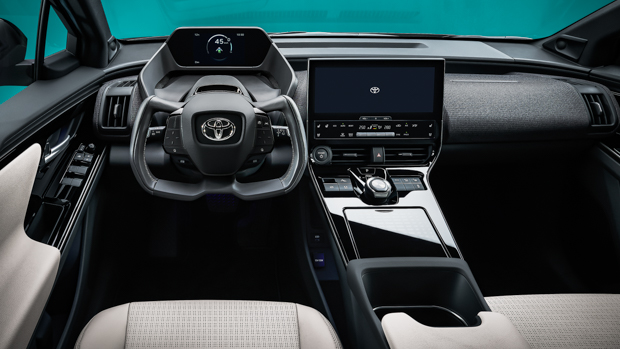 The BZ4X will be available in front- and all-wheel drive layouts. The all-wheel drive features front and rear electric motors that combined produce 160kW of power. The front-drive BZ4X has a slightly lower power output of 150kW.
While neither BZ4X will be breaking any performance records, the all-wheel drive version completes the 0-100km/h sprint in a claimed 7.7 seconds, while the front-drive version does the same sprint in 8.4 seconds.
The lithium-ion battery will be a 71.4kWh unit and will support fast-charging up to 150kW.
Toyota has consolidated its alliance with Subaru in the BZ4X, utilising Subaru's all-wheel-drive technology which is marketed as 'X-Mode'.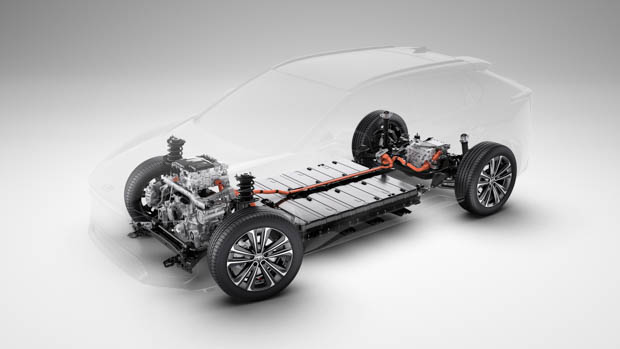 Interestingly, owners will be able to spec a solar roof (which will remove the possibility of a sunroof) that can generate the equivalent of 1800km of driving distance per year.
Does the BZ4X have any cool features?
Inside, the cabin has taken a futuristic approach, including a brand new yoke-shaped steering wheel that looks like it's from a jet plane's cockpit.
The yoke steering wheel will only debut in China for the initial release, though Toyota says it could potentially find its way to other markets after 2022.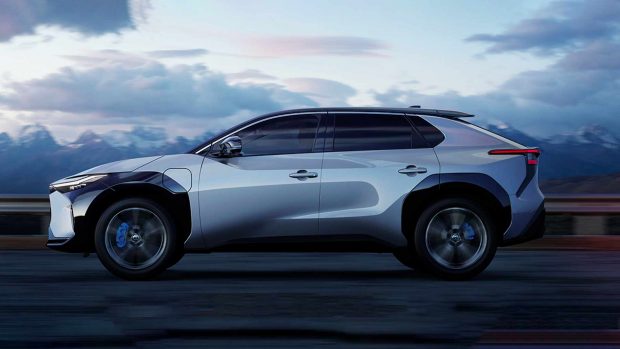 Although Tesla has introduced a similar wheel design, the yoke wheel is definitely a love or hate proposition. One day, it might become the industry standard for steering-wheel design. 
On the technical side of things, the BZ4X features a skateboard-like battery platform with the cells located underneath the floor.
Toyota claims it has developed several technologies for battery management to avoid overheating or a potential fire.
New high-resistant coolant can prevent fire from an electrical short circuit even if there is a leakage from the main battery coolant.
Toyota has stated that the BZ4X will be ready to launch in most global markets from the middle of 2022.