Even as Toyota Australia prepares to release its first fully-electric model for Australia in early 2024 – the BZ4X midsize SUV – the brand continues to back its preference for petrol-electric hybrid models.
Speaking at a preview of the BZ4X near Toyota's global headquarters in Nagoya, Japan, Toyota Australia vice president of sales and marketing Sean Hanley was guarded in his commentary regarding the suitability of EVs for Australia.
"Battery EVs make sense right now in places like Norway, where most energy is renewable, and incomes are high. Australia is not Europe," Hanley said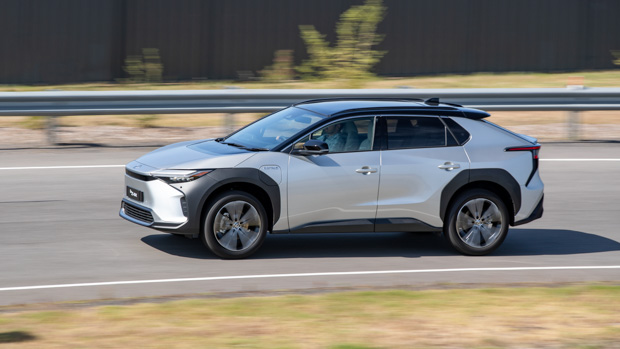 "In most of our states, and in many other countries, power generation is still largely dependent on fossil fuels."
"Our data suggests that hybrids have a greater impact than fully electric vehicles in getting carbon off the road," Hanley said.
That claim really depends on how you look at the situation. Electricity grids underpinned by dirtier fossil fuels, especially coal, do limit the contribution of full EVs to reduce emissions.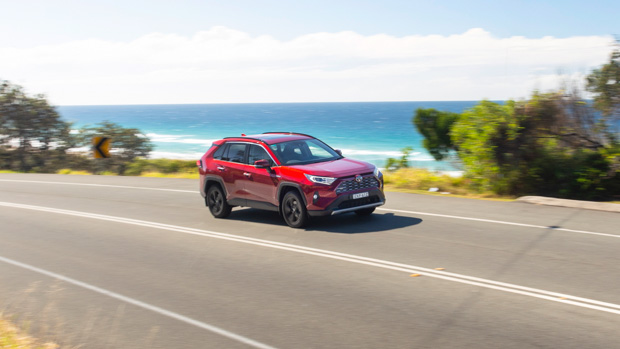 The carbon intensity of Australia's electricity grid between October 2022 and September 2023 averaged 496 grams of CO2 per kilowatt hour of electricity consumed.
The incoming Toyota BZ4X AWD model uses about 20kWh/100km of electricity in the real world. Plugging in to an average Aussie home means a BZ4X driver would emit about 9.9kg of CO2 for every 100km of driving.
Compare that to the RAV4: a non-hybrid version using 9.0L/100km of petrol emits around 20kg of CO2 for every 100km versus 13.4kg in the more frugal hybrid at 6.0L/100km.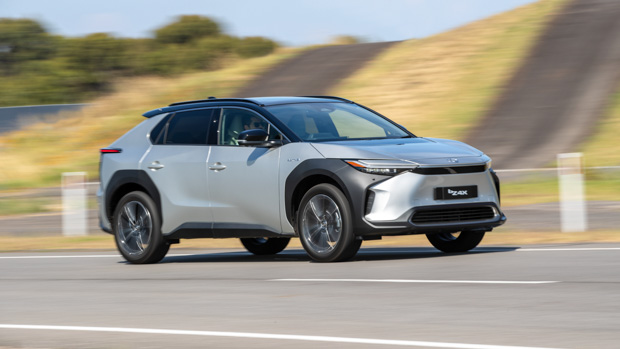 Dirty electricity grid limits EV benefit for the environment
Hanley pointed to internal Toyota research showing that material required to produce one full EV battery could be split into 90 petrol-electric hybrid vehicle batteries.
In the case of the fully-electric BZ4X, its circa-72kWh battery could be repurposed into about 40 batteries 1.8kWh for comparably-sized RAV4 hybrid SUVs.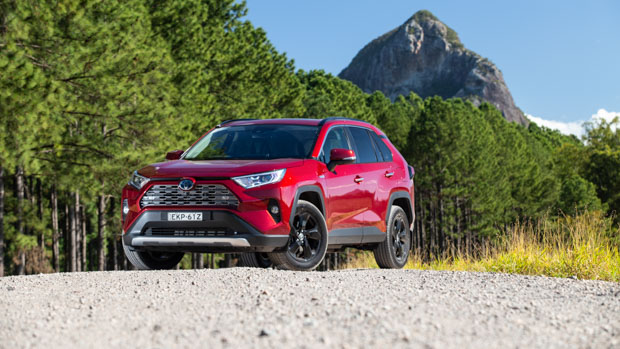 When Hanley claims hybrids have a "greater impact", he means this: 40 RAV4 hybrids will deliver a carbon reduction of 264kg for every 100km they collectively drive.
That compares to a much smaller 10.1kg reduction when a single petrol SUV owner swaps into a full EV.
This logic is underpinned by a few assumptions that won't necessarily stick around.
Will Toyota's claims about EV carbon footprint be valid in the future?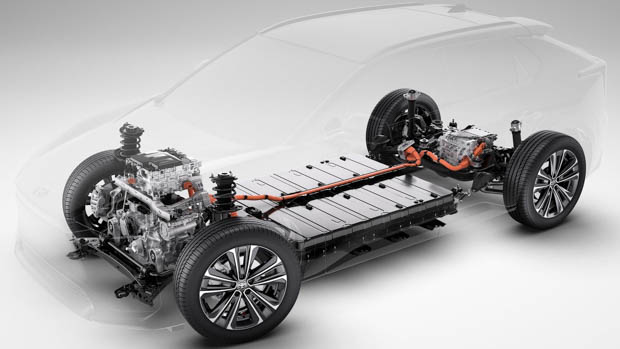 First, Australia's electricity grid carbon intensity is decreasing by around four percent annually as renewable energy begins to replace coal power in various parts of the country.
Secondly, Toyota's view rests on the view that battery materials are scarce. Enormous investment into extraction of the required minerals will continue to ease that problem, while also reducing the high cost of entry for some EVs.
But battery EV sales in Australia already cast doubt on this element. So far this year, Toyota has delivered 22,388 RAV4s locally – fewer than the 23,457 fully-electric Tesla Model Y units picked up by Aussies in the same period.
Thirdly, this view doesn't account for owners who charge their EV from renewable sources such as household solar, or those who live in smaller states like Tasmania and South Australia where the grid is far less carbon-intensive.
As Australia's electricity grid gets cleaner and battery materials become far more abundant, the carbon reduction banked when combustion vehicle owners swap into EVs – rather than hybrids – will become more pronounced.
It's a transition that Toyota Australia acknowledges while clearly stating that Australia isn't yet at that point – meaning a role for hybrids remains in the interim.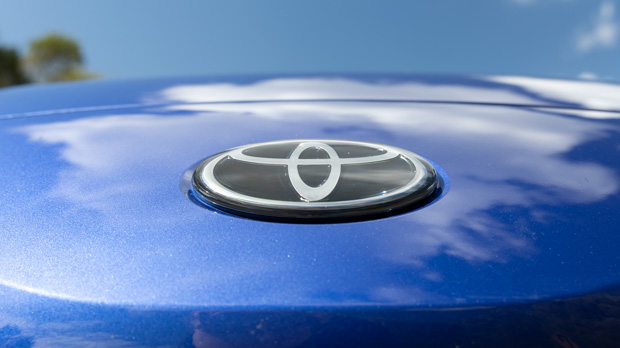 Despite reservations, Toyota EVs coming to Australia
"Right now, hybrid [petrol] electric vehicles are a better fit than BEVs for most consumers. They are more affordable and they don't require charging infrastructure. The sales figures tell the story," Hanley said.
Despite expressing some reservations about the contribution of EVs to carbon reduction given the realities of electricity generation in some parts of Australia, Toyota's Hanley conceded that the BZ4X is needed locally."
"For us, it has never been a question of whether we should launch BEVs. It has only been a question of when.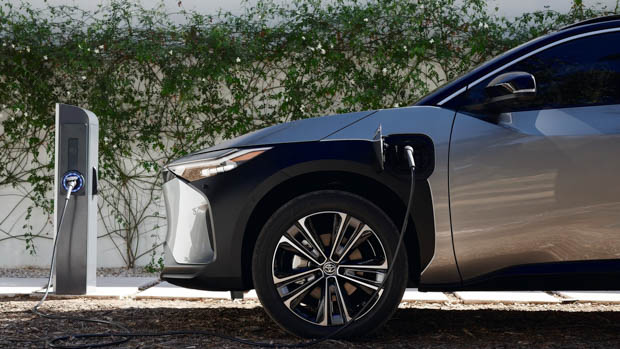 "Now is absolutely the right time [to begin launching fully electric Toyota models].
"It all starts with the BZ4X, with its high-quality battery. The BZ4X is not just an electric car. It is the foundation for the next phase of Toyota's electrification strategy," Hanley said.
The BZ4X will arrive in Australia in February 2024 in its third software iteration since launch, promising greater usable range than the maximum of 516 kilometres (FWD, WLTP) seen in outgoing 2023 format.
Both front-wheel drive and all-wheel drive variants are expected to be offered in Australia. Purchase prices will be higher than the RAV4, and Toyota is expected to offer full-service leases to customers to ease this burden.